| | |
| --- | --- |
| In the January 2007 Newsletter | |
Dealing with Blizzards in Business and Life / Events / Tune in

Blizzards Teach Us About Leadership in Business and Life

When I wrote last, it was snowing. Guess what? Since that time, it has snowed, snowed, and snowed some more. That's life. Right now it's sunny and beginning to melt, but this experience has provided insights on how to deal with other storms in work and life.
| | |
| --- | --- |
| | SMALL IMPROVEMENTS ADD UP. Who would think that tiny little snow flakes can accumulate and make such a big impact? Having experienced over five feet of snow in five weeks, Coloradans and others with winter storms know the result first hand. So too with the little improvements we make in our business and life. At first they may seem inconsequential, but in effect they add up and can make a big difference, IF we continue to make the effort. |
| | PREPARATION. Have you winterized your car and stocked up on some essentials? It's useful to do this groundwork before the storm hits. I was shocked when I got to the grocery store to find empty shelves. So too with preparing for your business. You need a plan so you're not caught unprepared. |
| | DIVIDE AND CONQUER TO PERSIST. Sometimes your workload can seem overwhelming, similar to three feet of snow to shovel. Blizzards teach us not to let it pile up, but to shovel often so the load is not overwhelming. If too much snow has accumulated, divide the load into small shovelfuls which you can handle. Perhaps it's best to hire a snow shoveling service or use a snow blower. So too with parts of your workload — what can you and should you delegate? What equipment or people might make your job easier? |
| | PAUSE. When it's snowing very hard and you can't get through, the best thing may be to stop and try something else before you're totally stuck. I know of a colleague who spent 5 hours on a bus trying to get home during one of the blizzards. The bus had not moved for over an hour and he finally got off. It was difficult walking to the nearest hotel, but he made it. Blindly staying the course is not always the most constructive means of progress. Here was a chance for him to make progress in a different way. |
| | PLAY. When it's storming, sometimes you need to take a break to recharge your energy and increase your productivity. With school, government, and businesses closed, the blizzard brought the opportunity go out in the snow and sled, ski, make snow people, meet neighbors, and play. |
| | EXPECT THE UNEXPECTED. Forecasts are not always right. Part of the blizzard that hit Boulder was supposed to hit other parts of the state. The ski resorts sure wished more of the snow would have dropped on them rather than farther east. Realize that there are many things you cannot control. What is your contingency plan should your best laid plans go astray? |
| | CONNECT. Don't go it alone in storms and in work. The best traits in people can often come out when you ask for help. Just a few days ago, even with the worst of the storms behind us, one of my associates got terribly stuck in a snow drift while leaving our office. This gave four of us and two neighbors the chance to push him out. |
Upcoming Public Events
Wednesday, February 7, 2007. Hear Theresa speak on "Making Your Business a Passionate Purpose." Part of the promotion at Centennial Lofts condos. 1057 Century Drive, Louisville, CO. FREE. 11:30 AM - 1:30 PM MST. Contact Bill with The Bernardi Group (303-402-6007) for more information.
Wednesday, February 14, 2007. Participate in Theresa's seminar "Becoming a Champion of Change." At the Business Training Institute at the Denver Metro Chamber of Commerce. 9:00 AM MST - Noon. Call Steve Ambriz at 303-620-8076 for more information.
Tune In on the Radio
Tuesday, January 30, 2007. Hear Theresa on the Frankie Boyer Show.
9:45 - 10:00 AM MST on WBIX 1060am in Boston and on wbixonline.com.
Go to New Heights in Profit, Productivity and Passion
Theresa M. Szczurek, Ph.D.
CEO, Entrepreneur, Consultant, Speaker, and Author
P.S. Pass it on. Feel free to share this newsletter with your colleagues.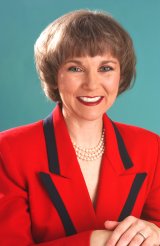 Theresa M. Szczurek, Ph.D.

Technology and Management Solutions

303.443.8674 Phone
720.294.8302 Fax

tms@tmsworld.com
www.tmsworld.com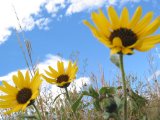 www.pursuitof
passionatepurpose.com

TMSworld
News Feed
Podcasts
Subscribe to this newsletter
iConnect and CallMe are services of Roaring Pine
www.roaringpine.com

© Copyright 2007
Technology and Management Solutions