In the January 2008 Newsletter
What to Do? / Live, Love, Laugh / Sweet Tip from Hearst CEO
Assess — What Are You Going to Do Differently?
A strange thing happened to me. Recall that my last year's theme was "New Heights in Prosperity, Productivity, and Passion." For my business, I set goals to make more money, work more efficiently, and have more fun.
At my 2007 year-end assessment, I realized that I had, in fact, achieved my prosperity goals, but only by paying a huge price. I worked an average of 70 hours a week and ended the year at a passion level of 2 on a 1-to-5 scale. I gave too much time and energy to my clients, at the expense of neglecting my personal and family goals.
So the Passion Queen, who used to be me, was not living true to her own tried and true success formula. If you are like many of my coaching clients, you may find that what you SAY you are going to do is different from what you actually DO.
The action-oriented question is, "WHAT are you going to do about it?" Both you as a leader as well as your organization should be using this 4-step process:
| | |
| --- | --- |
| | Get in touch with your passion. What do you value? What are your gifts? |
| | Align your passion with a clear and achievable purpose. |
| | Define a plan on how to pursue that purpose. |
| | Pursue and execute your plan with the support of a coach, colleagues, and/or advisors who can help you keep on track. |
What's your plan for making 2008 better than the past? If you or your organization recognize you need to make changes, please contact me to schedule a 2008 planning session. What ARE you going to do differently?

Working Too Hard and Not Enjoying the Journey?

A dear friend who almost lost her life a few years ago, gave me a holiday gift — a rock engraved with "Live, Love, Laugh." After losing my Dad last October at the age of 88, I reaffirmed that "Life is short. Death is sure." Are you working too hard and not enjoying the journey? Perhaps you, like me, need to listen to the wisdom of kayakers and river rafters — stop paddling upstream, instead go with the flow.

I have decided with my work and with my life to first follow JOY, then seek to be of SERVICE, and then reap the REAL REWARDS. If you are not having fun, feeling passionate, and finding laughs, then change is in order. Sure there may be some pain along the way, and pain can have a purpose WHEN it helps you wake up and make the needed changes.

Last month, I announced my 2008 theme as "Focus, Finish, and Fly to New Heights." Now I'm revising that theme to "Focus, Finish, and Fly to Live, Love, and Laugh." Your result can be prosperity (make more money), productivity (work fewer hours), and passion (have more fun).

Sweet Book Tip to Help You and Children

My new friend Bob Danzig, legendary former CEO of Hearst Newspaper Group, has a new book out, that I just purchased, which may be relevant to you. It's called Conversations With Bobby: From Foster Child to Corporate Executive. This book is valuable to everyone. It invites you to reflect on your earlier life and see a purpose to pain. Adverse situations can create positive learning experiences.

All book proceeds for the first 6 months will go directly to the Child Welfare League of America (CWLA). Go to www.cwla.org and order it now.

Focus, Finish, and Fly to Live, Love, Laugh

Theresa M. Szczurek, Ph.D.
CEO, Entrepreneur, Consultant & Business Coach, Speaker & Author
Technology and Management Solutions, LLC

Pass it on. Feel free to share this newsletter with your colleagues.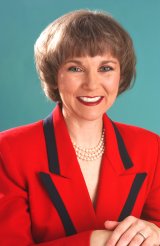 Theresa M. Szczurek, Ph.D.

Technology and Management Solutions

303.443.8674 Phone
720.294.8302 Fax

tms@tmsworld.com
www.tmsworld.com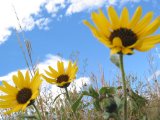 www.pursuitof
passionatepurpose.com

TMSworld
News Feed
Podcasts
iConnect and CallMe are services of Roaring Pine
www.roaringpine.com

© Copyright 2008
Technology and Management Solutions