In the January 2010 Newsletter
Get Back In the Race / Events / News

Believe and Act to Get Back in the Race

Do you recall Frank Sinatra's hit song, That's Life? Think of the lyrics, "pick myself up and get back in the race." This youtube video has good advice for all of us.

Many people would say they are happy that 2009 is behind them, that last year was a challenging time. How can you ensure 2010 is not a repeat of 2009 but instead much better?

BELIEVE AND ACT. You must believe that it is possible and then take proper, positive actions to make it happen. Every year I select a theme to focus my efforts. I don't recall ever choosing the same theme twice, until this year. "Believe and Act" remains as the theme because this is exactly what's needed to "get back in the race."

REGENERATE. Recall from my research and book, Pursuit of Passionate Purpose, that Passionate Pursuers are like sunflowers. They have the nine traits that align with each letter of the word SUNFLOWER. The letter R stands for "regenerative." Successful people don't let things keep them down — they rebound. A regenerative nature allows Passionate Pursuers to revive, renew, and produce again despite adversity, setbacks, and obstacles. Resilience is a common trait of the extremely wealthy. See my blog entry, Think Like a Billionaire.

PRACTICAL POINTERS. Here's what to do to get back in the race in order to position you and your company for the big win.
| | |
| --- | --- |
| | Assess what worked and what didn't work last year. What progress did you make? |
| | Decide to revise your attitude. You must believe that everything is possible. Believe, believe, believe that you can pick yourself up and get on top. |
| | Revise your personal and corporate Strategic Plan. What is your vision for the future? Where do you want to go? What actions will get you there? Go back to the basics, yet get creative. |
| | Act. Then do what you need to do. Get help and don't try to do it alone. |
It's never too late! Schedule a Strategic Planning session. Contact me today and let's explore how to get you back in the race.

Upcoming Public Events

Thursday, February 11, 2010. Theresa speaks on "Actions to Help You and Firms Survive and Thrive in the New Economy." 11:00 AM - 1:00 PM MST at A Spice of Life Events Center, Boulder, CO. You can pay by check ($20 made out to LUNCH AND NETWORK) or credit card ($22 with credit card number and signature). Send payment, no later than Tuesday Feb 9th, to Tobi Hunt, KeyBank, 2590 Pearl St. Boulder, CO 80302. Get more information at thunt@kisinvestments or 720.406.6907.

Friday, February 12, 2010. Join Theresa at the Institute of Management Consultants meeting, "Your Tweets Hurt My Facebook When I'm LinkedIn: Optimize Social Media Marketing to Get Consumers to your Website." It features Heather Lutze, nationally recognized media marketing guru. Denver Athletic Club, 7:00 - 9:00 AM MST, including full breakfast. Register at www.imcusa.org.

Thursday, March 18, 2010. Don't miss the Celebration of Women event sponsored by Boulder Business and Professional Women. 5:30 - 8:30 PM MST at A Spice of Life Events Center. Learn more at www.boulderbpw.org. Indicate that you want to be seated at Theresa's tables.

Good News and Practical Information for You

Follow me on Twitter @TheresaSzczurek.

Leverage Social Media for the Recovery. Check out my latest blog posts to learn about: Think Like a Billionaire, Protect Yourself from Ethical Misconduct, Warren Buffet's Advice to Follow your Passion, and The Marketing Strategy of Charging Nothing.

Do you think Theresa has persistence and tenacity? As a Gazelles business coach, she won the Never Ever Give Up core values Award from Gazelles International at the recent Fortune Small Business Growth Summit in Dallas.

Believe and Act!

Theresa M. Szczurek, Ph.D.
CEO, Entrepreneur, Consultant & Business Coach, Speaker & Author
Technology and Management Solutions, LLC

Pass it on. Feel free to share this newsletter with your colleagues.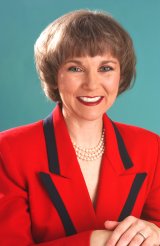 Theresa M. Szczurek, Ph.D.

Technology and Management Solutions

303.443.8674 Phone
413.473.2780 Fax

tms@tmsworld.com
www.tmsworld.com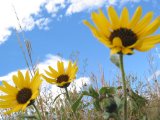 www.pursuitof
passionatepurpose.com

TMSworld
News Feed
Podcasts
Subscribe to this newsletter
iConnect is a service of
Roaring Pine
www.roaringpine.com

© Copyright 2008
Technology and Management Solutions