In the January 2011 Newsletter
Obama and ChoiceView / Events / News

Good news to start 2011! I am very pleased to announce the public launch of Radish Systems, with its ChoiceView™ communications-as-a-service (CaaS) platform. We announced ChoiceView on January 4th at the Consumer Electronics Show with our customer Scosche Industries.

President Obama Calls for Technology to Share Visual Info during Mobile Call

During his January 25th State of the Union address, President Obama stated:

"Within the next five years, we'll make it possible for businesses to deploy the next generation of high-speed wireless coverage to 98 percent of all Americans. This isn't just about -- (applause) -- this isn't about faster Internet or fewer dropped calls. It's about connecting every part of America to the digital age. It's about a rural community in Iowa or Alabama where farmers and small business owners will be able to sell their products all over the world. It's about a firefighter who can download the design of a burning building onto a handheld device; a student who can take classes with a digital textbook; or a patient who can have face-to-face video chats with her doctor."

Radish, by the way, has the solution now to allow visual information to be shared during a call with that firefighter's mobile device. President Obama could have had Radish's ChoiceView in mind when he made this statement, because ChoiceView is making this happen. Here's how.

ChoiceView is the First Communications-as-a-Service Platform Allowing Visuals to be Shared During a Smartphone Call

ChoiceView allows callers to talk with a ChoiceView-enabled business while seeing visual information delivered to their smartphone by that business, either from a representative or an interactive voice response (IVR) system. ChoiceView increases comprehension, problem solving, and recall by as much as 50% over just hearing the information and improves the way businesses interact with its customers, field force, and other mobile stakeholders.

CHOICEVIEW APPLICATIONS
| | |
| --- | --- |
| | FIREFIGHTER SUPPORT FOR EMERGENCY RESPONSE. Firefighters need good information quickly. With ChoiceView, a firefighter could discuss strategy with an offsite captain, who is in a ChoiceView-equipped command center, while both are viewing the design of the burning building. ChoiceView technology is available NOW. No need to wait five years for this solution! |
| | VISUAL VOICE RESPONSE. Are you aggravated with lengthy audio phone trees when calling a company? With ChoiceView, you can instantly see menu options instead of listening to long, sequential lists. You can easily navigate tappable menus and view visual information in response. |
| | COMPLEX INFORMATION EXCHANGE. Need medical info now? You could call a medical hotline to receive audio instructions along with exercise illustrations and a video clip encouraging faster recovery. You can save these visuals in ChoiceView history for future reference. |
| | TECHNICAL SUPPORT. Tired of wasting time while a technician reads complex information to you? With ChoiceView, you can view a diagram and talk (or text) with the technician to quickly solve the problem. Scosche Industries is using ChoiceView in exactly this way to support its auto accessory installers! More on that next time. |
| | MOBILE COMMERCE. Have you abandoned a website session in frustration? When help is needed, you can launch ChoiceView directly from the enterprise's mobile website. Session info is transferred so the agent knows exactly how to answer your call and complete the transaction. |
PROVEN VOICE AND DATA STANDARD. Over 15 years ago, Radish 1.0 invented and developed a modem protocol allowing data to be transmitted during an ordinary phone call. That protocol became the defacto industry standard and was licensed by Microsoft, Rockwell, Intel, and dozens of other original equipment manufacturers (OEMs). Radish's products were also used by PC makers such as Sony, Hewlett Packard, Acer, Packard Bell and others to enhance technical support.

SEEING AND HEARING INCREASES COMPREHENSION. "Sharing visual information during a voice call greatly enhances learning, understanding, and memory," said Steven Peskin, MD, MBA, FACP, EVP and Chief Medical Officer of MediMedia, Inc. "With ChoiceView, you achieve communication and learning objectives in less time with greater impact."

PRACTICAL POINTERS FOR YOU AND YOUR BUSINESS
| | |
| --- | --- |
| | Explore how your business can better support its mobile stakeholders. Do you have a mobile strategy, a mobile website, a mobile app, or the need to share visual information during a call with a mobile stakeholder? Let's talk. |
| | Try ChoiceView now on your iPhone or iPod touch. It's at the Apple App Store. Then experience one of those 'Wow, now I see what you're talking about!' moments. |
| | Participate in a pilot. Radish is offering a free pilot program to qualified companies. Learn more. |
Upcoming Public Events

Tuesday-Wednesday, February 8-9, 2011. Radish has been invited to participate in the Venture Capital in the Rockies (VCIR) Winter Conference in Beaver Creek, CO. Theresa will give the Radish pitch. Prospective investors should contact Theresa.

Friday, February 11, 2011. Tune into Theresa on the radio as she speaks about mobile communications, business success and entrepreneurial lessons learned. She's featured on the "Talk and Business" show with host Patricia Raskin. 3:30 PM EST on WPRV 790 AM. Listeners can call into the show at 401.437.5000 or 888.345.0790.

Good News and Practical Information for You

RADISH. Interested in more of the Radish story? Follow Radish @RadishSystems or @ChoiceView on Twitter. And subscribe to Radish's RSS feed.

BLOG. Check out my Radish Sprouts blog posts. They address business, career, and life performance. The latest posting is Radish Sprouts Again.

Believe and Act!

Theresa M. Szczurek, Ph.D.
CEO, Entrepreneur, Consultant & Business Coach, Speaker & Author
Technology and Management Solutions, LLC

Pass it on. Feel free to share this newsletter with your colleagues.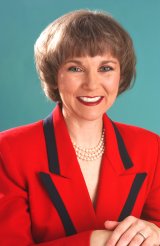 Theresa M. Szczurek, Ph.D.

Technology and Management Solutions

303.443.8674 Phone
413.473.2780 Fax

tms@tmsworld.com
www.tmsworld.com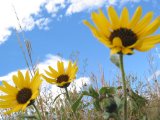 www.pursuitof
passionatepurpose.com

TMSworld
News Feed
Podcasts
Subscribe to this newsletter
iConnect is a service of
Roaring Pine
www.roaringpine.com

© Copyright 2011
Technology and Management Solutions