In the January 2014 Newsletter
Reaffirm Passionate Purpose / Events / Blog

Dream in 2014

My mother always said, "Life is short. Death is sure." The beginning of the year (and every day thereafter) is the right time to ask yourself in the words of Mary Oliver, "Tell me, what is it you plan to do with your one wild and precious life?"

While much of the USA is frozen in cold Winter Days, we can learn something from Oliver's poem, The Summer Day. Breathe in, read slowly, and savor.

The Summer Day

Who made the world?
Who made the swan, and the black bear?
Who made the grasshopper?
This grasshopper, I mean —
the one who has flung herself out of the grass,
the one who is eating sugar out of my hand,
who is moving her jaws back and forth instead of up and down —
who is gazing around with her enormous and complicated eyes.
Now she lifts her pale forearms and thoroughly washes her face.
Now she snaps her wings open, and floats away.
I don't know exactly what a prayer is.
I do know how to pay attention, how to fall down
into the grass, how to kneel down in the grass,
how to be idle and blessed, how to stroll through the fields,
which is what I have been doing all day.
Tell me, what else should I have done?
Doesn't everything die at last, and too soon?
Tell me, what is it you plan to do
with your one wild and precious life?

Today — The Winter Day

STOP racing from to-do list to action items. Now is the time for YOU to write your poem. What is your story for 2014 and for your life? Time is ticking by.

ASK yourself these important questions:
| | |
| --- | --- |
| | What PROGRESS have you made? How are things going? Is it time for a change or are you on track? |
| | What is your PASSION? What makes your heart sing and your spirits soar? |
| | Have you aligned that zeal with a PURPOSE that is meaningful to you? |
| | What is your PLAN to pursue your passionate purpose? |
REAFFIRM YOUR PASSIONATE PURPOSE. If you did not do it over the holidays, take time now for the Four-Step Process: assess your progress, reaffirm your passion, align it with your purpose, and put together a plan of pursuit in the New Year.

FOCUS. What is your theme for this year? Resolution is where my focus needs to be. My 2014 theme is "Believe, Act, and Resolve." What is your one thing for 2014?

SUMMARY. Stop, ask, reaffirm, and focus because if you don't life will be over before you get what you want from your one wild and precious life.

Upcoming Public Events

Thursday, February 20, 2014. Theresa speaks on the "Women in Business Panel Discussion: CEO and Senior Executive Women." 5:30 PM MST at the Boulder Business and Professional Women's meeting. Hampton Inn & Suites Boulder-North, 6333 Lookout Road, Boulder. Please visit BoulderBPW.org for additional information and to register for the networking, dinner, and program event.

Practical Information for You

RADISH. Interested in more of the Radish story? Follow Radish @RadishSystems or @ChoiceView on Twitter. And subscribe to Radish's RSS feed.

BLOG. Check out my latest Radish Sprouts blog posts about business, career, and life performance. There you'll learn about Seeking More Exits - Part II.

Believe, Act, and Resolve in 2014!

Theresa M. Szczurek, Ph.D., CMC®
Radish CEO, Entrepreneur, Author, and Speaker


Pass it on. Feel free to share this newsletter, using my name and copyright declaration, with your colleagues.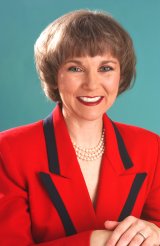 Theresa M. Szczurek, Ph.D.

Technology and Management Solutions

303.443.8674 Phone
303.496.0088 Fax

tms@tmsworld.com
www.tmsworld.com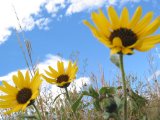 www.pursuitof
passionatepurpose.com

TMSworld
News Feed
Podcasts
Subscribe to this newsletter
© Copyright 2014, TMS
All rights reserved.