In the January 2016 Newsletter
Eight Tips for Being the Change / Events / Blog
Fuel Your Own Flame
This is a time of change — a time when you choose to create what you want in your business and personal life. Your Spirit or inner flame needs to burn even more brightly. Your life force and energy are strengthened through deeper connections with self, others, and Spirit. Are your life and work feeding your soul? If yes, keep it up! If no, consider changing a few things.
Eight Tips for Being the Change
| | |
| --- | --- |
| | PAUSE. Slow down and take a deep relaxing breath. |
| | NOTICE Spirit in action around you. Feel the Life Force as it lifts your chest in inhalation, hear the wind rustle through the trees, really taste your next meal, smell an evergreen or flower, see the brilliant colors of the sunrise, dance (or just sway) to the music, and sing a song. Have hope that your Spirit is there, perhaps just buried deep. |
| | PUT a smile on your face and appreciate yourself. This intentional act is good for your face muscles and well being. Recognize one of your worthwhile traits, the progress you have made, and how you're making a difference in some small (or big) ways. |
| | APPRECIATE and really connect with someone else. Surprise someone by saying, "Thank you, I am grateful for your friendship and support." Rather than communicating surface level niceties like "I'm fine," get real and risk sharing a genuine, perhaps vulnerable, part of you. |
| | PRIORITIZE based on your values. What is really important now? Drop some things off your to-do list so you can spend your most precious time being connected and contributing in worthwhile ways. |
| | FOCUS and say No. You need to say No to many things in order to say Yes to your passionate purpose! As you focus, more energy is directed toward fewer, more important goals and it's easier to appreciate progress. |
| | UNPACK. What is holding you back, slowing you down, bogging you down, or dousing your flame? It's time to shed the excess baggage and let your spirits soar. |
| | PONDER the polarities. Realize that the seasons naturally move between darkness and light, winter and summer, cold and warmth. This is also the case with all of life. Rather than focusing on just one aspect, embrace and appreciate both sides. |
Summary

Fuel your flame. Pause and notice spirit. Smile and appreciate. Prioritize based on your values. Say NO in order to say YES. Unpack what's holding you back. Ponder the polarities of life. Resolve to be the CHANGE you want.

Upcoming Public Events

Monday, February 1, 2016. Vote in your US primary or caucus. Starting now and continuing for months state-by-state through the country, US citizens have the honor and privilege to vote to select their Presidential candidates. Regardless of what side you're on, get involved, participate, and vote.

Sunday, February 7, 2016. Join Theresa as she leads a free meditation session on "Live with Passion and Purpose." Gather at 8:45 AM MT. Meditation begins at 9:00 AM. Boulder Valley Unitarian Universalist Fellowship in Lafayette, CO.

Thursday, February 18, 2016. Join Theresa at the meeting of Business and Professional Women of Boulder. Hear Krista Morgan, CEO of P2B Investor, speak on "Closing the Capital Gap." Register now.

Thursday, March 10, 2016. Join Theresa at the dinner marking the 40th Anniversary of the Colorado Women's Education Foundation. 6:00 PM MT, Denver Athletic Club. Register now.

Practical Information for You

GIVE THE GIFT OF PASSIONATE PURPOSE. You can buy my book at the Passionate Purpose Store. It's a meaningful gift that keeps on giving.

RADISH. Interested in more of the Radish story? Follow Radish @RadishSystems or @ChoiceView on Twitter. And subscribe to Radish's RSS feed.

BLOG. Check out my latest Radish Sprouts blog posts about business, career, and life performance. There you'll learn about Six Steps to Creating the Life Your Want.

Be a SUNFLOWER in 2016!

Theresa M. Szczurek, Ph.D., CMC®
Radish CEO, Entrepreneur, Certified Management Consultant, Author, and Speaker


Pass it on. Feel free to share this newsletter, using my name and copyright declaration, with your colleagues.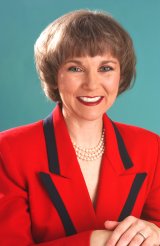 Theresa M. Szczurek, Ph.D.

Technology and Management Solutions

303.443.8674 Phone
303.496.0088 Fax

tms@tmsworld.com
www.tmsworld.com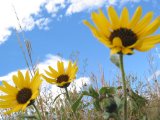 www.pursuitof
passionatepurpose.com

TMSworld
News Feed
Podcasts
Subscribe to this newsletter
© Copyright 2016, TMS
All rights reserved.