In the February 2006 Newsletter
Back to the Core / Olympic-Level Business Management / Events
Back to the Core: Celebrating 20 Years of Business Performance
In order to help YOU, this newsletter for 2006 will focus on different aspects of your business with the theme: Your Business Performance as the Pursuit of Passionate Purpose.. Each month will provide key Success Strategies and a case study demonstrating how to put those strategies to work in your organization.
Manage your Business at the Olympic Level
The theme of the 2006 Winter Olympics is "Passion Lives Here." The most successful organizations and leaders live by this slogan as well. Here are six Practical Pointers for putting "Passion Lives Here" to work in your life and work as demonstrated by the best athletes:
| | |
| --- | --- |
| | FIND AND FOSTER PASSION. Lance Armstrong, when asked after he won the Tour de France for the sixth time why he had accomplished what no other person had ever achieved, declared: "Passion made the difference. Passion." This fervor releases tremendous energy that propels people forward toward their purpose. Intense desire, zeal, and enthusiasm (passion) is the fuel that keeps you and your people going. What are you doing to foster passion and keep it burning? What are you doing that hinders that enthusiasm? |
| | ALIGN PASSION WITH CLEAR PURPOSE. Ask the gold medalists, American snowboarder Shawn White the 'Flying Tomato,' Japanese figure skater Skizuka Arakawa, or American short track speed skater Apolo Anton Ohno, what their purpose was. They'll tell you, "Do my absolute best and bring home the gold." Top athletes visualize executing their performance and achieving their goal thousands of times. They have a clear purpose and a vision of living it. That's why American figure skater Evan Lysacek wasn't sure, after skating his best performance ever, if he had been in a trance or really skated. Do you and your organization have a clear purpose? What is your vision? Can each employee describe that vision in detail? |
| | PURSUE THROUGH ACTIVE PARTICIPATION. For seventeen magical days, people across the globe were united as Olympic spectators watching great athletic feats. Yet, we cannot live life to the fullest and take our businesses to new heights on the sidelines. We better NOT be spectators in our own life and business. We must pursue our dreams by actively performing with our whole focused self — head, heart, and hands. Sometimes this takes great courage. You must say NO to many things in order to say YES to your passionate purpose. Unfortunately, skier Bode Miller chose not to apply this focus strategy and his performance suffered. Are you and your people fully engaged or are you leaving part of yourself on the sideline? |
| | ASSESS PROGRESS. In Olympic competition, it is well defined what it takes to win. You must receive the best score, however it is measured, while following the rules. This is also the case in work and in life. However, as organizational leaders you have more influence in determining how success is measured. How do YOU define success — is it financial performance alone, or does success also include living true to your highest convictions, having fun along the way, maintaining integrity of effort, and balancing work with the rest of life? Do you have regular assessments built into your calendar — monthly, quarterly, and annually? |
| | CONNECT WITH PEOPLE. The winners do not do it alone. The best athletes, and business leaders, have many people who support their pursuits — a coach, financial supporters, friends and family, and teammates. Who is on your support team? Thank and appreciate them, and give back! Think of American speedskater Joey Cheek and Canadian speedskater Cindy Klassen who donated their winnings to charitable causes. |
| | BE A SUNFLOWER. Passionate Pursuers, those people who successfully pursue their intentions with intense passion, have nine traits which align with each letter in the word SUNFLOWER. For example, they have great Self confidence, Fervor (or passion), sunny Optimism, and the ability to Regenerate. No one says it better than Mark Plaatjes, world marathon champion, "Believe in yourself. The one who wins is the one who wants it the most — the one with the most self-confidence." Have you taken the Self Inventory on p. 54 of Pursuit of Passionate Purpose? How can you do a better job of recruiting, interviewing, and motivating your team? More sunflower information is available in the last nine months of my 2005 newsletter. |
Not surprisingly, these winning pointers are consistent with the proven "Pursuit of Passionate Purpose" formula for success in business and life.
Case Study. Winners have a coach. How about you? Do you have a coach, a strategic planning partner, or a progress pal? Here's what one of our Executive Coaching clients had to say:
"I highly recommend Theresa Szczurek as a business consultant and coach. I worked with her to explore the feasibility of an entrepreneurial concept and to connect my passion with appropriate business actions. Theresa brought a great combination of head and heart into our sessions. She used her head to challenge my ideas and help brainstorm new solutions. But she easily switched gears into heart mode when helping me explore my passion or providing needed encouragement. I didn't get what I came for, but I definitely got what I needed."
Robert Weems, President, Summit Analytics, LLC
Selected Upcoming Public Events
Friday, March 3, 2006. Keynote address on "Pursuit of Passionate Purpose" at The Alternative Board (TAB) Annual Conference. Denver, CO. By invitation only. For information contact tms@TMSworld.com.
Week of March 13, 2006. Radio interview with host Bob Keeton on Sirius Satellite Radio Channel 114. The topic is: "Be a Sunflower: Nine Winning Traits of Successful Passionate Pursuers." Broadcast six times (all EST) at: Monday 8:00 AM; Tuesday 4:00 AM and 9:00 AM; Wednesday 3:00 AM; Saturday 4:00 AM and 4:00 PM. More information at lime.com/more/Radio_Program_Guide/index.html.
Tuesday, March 14, 2006. Keynote address on "Pursuit of Passionate Purpose" at the Denver Chapter of IAAP. 6:00 - 8:00 PM MST in Englewood, CO. Register at www.iaap-denverchapter.org/meetings.php. Non-members are welcome to participate.
Saturday, April 8, 2006. Keynote address on "Pursuit of Passionate Purpose" for the Technology Leadership program graduation. University of Colorado, Leeds School of Business. By invitation only.
Give the Gift of Business Performance
The "Pursuit of Passionate Purpose" Strategic Planning approach works. You can buy the book at Amazon (www.amazon.com/passionate) or my website (www.PursuitofPassionatePurpose.com). If you buy from my website, I will send you the new Pursuit of Passionate Purpose e-book discussion guide as a bonus if you put a reminder in the note field.
Perform!
There is a proven formula for performance in business and life. Let Technology and Management Solutions help you and your organization reach new heights. Make another great business decision. Contact us today!
Performance in 2006,
Theresa M. Szczurek, Ph.D.
CEO, Entrepreneur, Consultant, Speaker, and Author
P.S. Pass it on. Feel free to share this newsletter with your colleagues.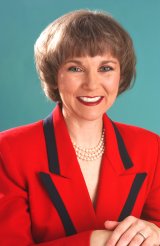 Theresa M. Szczurek, Ph.D.

Technology and Management Solutions

303.443.8674 Phone
720.294.8302 Fax

tms@tmsworld.com
www.tmsworld.com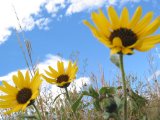 www.pursuitof
passionatepurpose.com

TMSworld
Subscribe to this newsletter
iConnect and CallMe are services of Roaring Pine
www.roaringpine.com

© Copyright 2006
Technology and Management Solutions