In the February 2007 Newsletter
Spelling Bees and the Success Buzz / Boost Your Sales / Blog Posts
Tune in

Spelling Bees Teach About Successful Pursuits in Business and Life

It has been billed as the best family movie of the year, perhaps the decade. Akeelah and the Bee has much to teach us all. In reality, it's a universal tale, one we can all relate to. It's about the pursuit of passionate purpose, and it contains all the ingredients for success. Here are six of the winning strategies:
| | |
| --- | --- |
| | FIND PASSION. Akeelah loved to spell — it became her passion. She combined her values (Her father taught her the importance of learning about words) with her natural gift for spelling. |
| | HOLD A VISION. Akeelah saw another student on TV competing in the national spelling bee. If someone else could do it, she could to. Seeing is the first step toward believing in your purpose and attracting it toward you. |
| | ALIGN PASSION WITH A CLEAR PURPOSE. The initial goal was to win the school bee, then the district, and then the national bee. The aim was clear. |
| | PURSUE IT. Akeelah learned, studied, practiced, and learned some more — persistently. It took lots and lots of work. That work paid off. |
| | ASSESS PROGRESS. Each more difficult word she spelled correctly was a means to assess her movement forward. As she participated in one bee after another, she learned what worked and what she needed to do differently to compete and win. For example, after one of the early bees, she learned that she really needed a coach. In making mid-course corrections, she helped move herself toward her vision. |
| | USE CONNECTIONS. She did not do it alone. First her teacher and principal gave her encouragement. Then she found some supportive peers. Next, she decided she needed a coach — they say that when the student is ready, the teacher will appear. He did. Then her entire community, the 20,000 points of light, all helped her — they cheered, encouraged, and supported her pursuit |
In watching the movie with my 10-year-old daughter, I saw the "Pursuit of Passionate Purpose" process come to life on the big screen and in our own hearts. Passionate purpose is contagious — we wanted Akeelah to achieve her goal, just like we want to reach our own. Now my daughter wants to be a great speller and has begun pursuing it.
Where in your life is there a "bee" beginning to buzz? Where is there a passionate purpose that needs nurturing and pursuing? Attend to it — it could be the most important thing to happen in your business, career, or family. Then pursue it with all your heart and soul, relentlessly. You will reap real rewards.
Boost Your Sales
Attend the Gazelles Sales & Marketing Summit with Theresa, now herself a Gazelles Business Coaching Partner, on April 24 - 25, 2007 in Atlanta. 2 days, 8 speakers, 5 key topics on Innovation, Marketing, Sales, Negotiation, and Customer Service. Gain insights on growing your business the easy way. This is an event NOT to miss. For more information, visit www.gazelles.com/executive_sales_marketing_conference.html. To register, please contact Theresa at 303-443-8674 or tms@TMSworld.com.
Blog
There are some new posts at my blog, www.RadishSprouts.typepad.com, including "Harnessing Passion for a New Energy Economy."
Tune In on the Radio
Hear Theresa on the Frankie Boyer Show. Broadcast dates and times are:
| | |
| --- | --- |
| | Tuesday, February 27, 9:45 - 10:00 AM MST on WBIX 1060am in Boston and on wbixonline.com. |
| | Monday, March 5, 10:20 - 10:40 AM MST on WBNW 1120am in Boston and on lifestyletalkradio.com. |
| | Tuesday, March 20, 1:05 - 1:20 PM MST on WBIX 1060am in Boston and on wbixonline.com. |
| | Monday, March 30, 10:20 - 10:40 AM MST on WBNW 1120am in Boston and on lifestyletalkradio.com. |
Go to New Heights in Profit, Productivity and Passion
Theresa M. Szczurek, Ph.D.
CEO, Entrepreneur, Consultant, Speaker, and Author
P.S. Pass it on. Feel free to share this newsletter with your colleagues.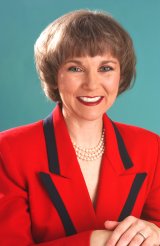 Theresa M. Szczurek, Ph.D.

Technology and Management Solutions

303.443.8674 Phone
720.294.8302 Fax

tms@tmsworld.com
www.tmsworld.com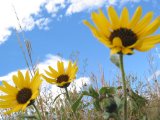 www.pursuitof
passionatepurpose.com

TMSworld
News Feed
Podcasts
Subscribe to this newsletter
iConnect and CallMe are services of Roaring Pine
www.roaringpine.com

© Copyright 2007
Technology and Management Solutions