In the February 2008 Newsletter
Noodles Success Strategies / Do Things Differently / Recommended Book
Success Strategies from the King of Noodles
Aaron Kennedy is the founder of Noodles & Company, a fast growing restaurant chain that specializes in providing good quality, fast food to patrons. Aaron used his noodle in coming up with the concept — he was living in New York's Greenwich Village and passed noodle shops every day. Then Eureka! He decided to combine all kinds of noodle dishes and offer them in one spot. From the first store in 1993, there are now 175 restaurants throughout the country and growing.
Here are Noodles "success strategies" in pursuing their passionate purpose:
| | |
| --- | --- |
| | Don't watch the competition. Follow your intuition. Follow your heart and your customers. |
| | Hire smart, passionate people who may come from other industries, who are a cultural fit, and have technical skills. |
| | Build the culture you want. Limit work to 45 hours per week, for example. |
| | Be creative and different, especially in your advertising and communications. |
| | Have a crystal clear mission. |
| | Be the brand in every email, message, and speech. |
| | Build community. Work side-by-side, shoulder-to-shoulder with your people. Be willing yourself to do whatever you ask anyone in the firm to do. |
| | Plan. Use a disciplined process to give quarterly feedback. |
| | Say "bon voyage" to those who are not a cultural fit. |
Practical Pointers from Noodles and Company
| | |
| --- | --- |
| | If you do the same things, you'll get the same results. What are you doing differently to break the cycle? Noodles and Company is constantly assessing and working to improve. They're testing and introducing new dishes. They've revised their décor to make it warmer and friendlier. Clearly, they are continually innovating. Now they're moving big time into franchising their concept. |
| | Have you ever had a Eureka flash? If so, what have you done with it? Have you pursued that insight or just let it pass? Look at such insights as gifts of grace. Passionate pursuers take these ideas, evaluate them and — if the time is right — they put together a plan and pursue them. Your next passionate purpose may be right in front of you! Are you going to act? |
A Recommended Book to Help You and Children

I am rerunning this tip to make sure you've seen it. My new friend Bob Danzig, legendary former CEO of Hearst Newspaper Group, has written a new book that I just purchased and read. It's called Conversations With Bobby: From Foster Child to Corporate Executive.

This book is a valuable guide for all of us. It invites us to reflect on our earlier life and see a purpose to pain. Adverse situations can create positive learning experiences.

All sales proceeds from the book for the first 6 months are going directly to the Child Welfare League of America (CWLA). You can order the book at their website, www.cwla.org.

Focus, Finish, and Fly to Live, Love, Laugh

Theresa M. Szczurek, Ph.D.
CEO, Entrepreneur, Consultant & Business Coach, Speaker & Author
Technology and Management Solutions, LLC

Pass it on. Feel free to share this newsletter with your colleagues.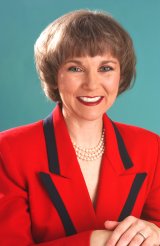 Theresa M. Szczurek, Ph.D.

Technology and Management Solutions

303.443.8674 Phone
720.294.8302 Fax

tms@tmsworld.com
www.tmsworld.com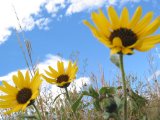 www.pursuitof
passionatepurpose.com

TMSworld
News Feed
Podcasts
iConnect and CallMe are services of Roaring Pine
www.roaringpine.com

© Copyright 2008
Technology and Management Solutions