In the February 2010 Newsletter
Olympic-Level Business Success / Events / News

What Lindsay Vonn, Shaun White, and Gold Medalists Know

The 2010 Winter Olympics provide perfect examples and guidance for business in how successful organizations and leaders can achieve greatness through Pursuit of Passionate Purpose. Here are five Practical Pointers for life and work as demonstrated by the best athletes:
| | |
| --- | --- |
| | FIND AND FOSTER PASSION. Lance Armstrong declared, when asked after he won his 6th Tour de France bike race why he had accomplished what no other person had ever achieved, "Passion made the difference. Passion." This fervor releases tremendous energy that propels people forward toward their purpose. Intense desire, zeal, and enthusiasm-passion is the fuel that keeps you and your people going. What are you doing to foster passion and keep it burning? What are you doing that hinders that enthusiasm? How can you unload those hindrances from your pack and get them off your back? |
| | ALIGN PASSION WITH CLEAR PURPOSE. Ask the gold medalists, American snowboarder Shaun White or skier Lindsay Vonn, what was their purpose. The definitive answer would likely be, "Do my absolute best and bring home the gold." Top athletes have visualized achieving their purpose thousands of times — in their dreams, meditations, and visualizations. They have a clear purpose and a vision of living it. Do you and your organization have as clear a purpose? What is your vision? Can each employee describe that vision in detail? |
| | PARTICIPATE, FOCUS, PREPARE AND PERSIST. For seventeen magical days, people across the globe are united as Olympic spectators watching great athletic feats. Yet, you cannot live life to the fullest and take your business to new heights by viewing from the sidelines. Do NOT be a spectator in your own life and business. |
| | ASSESS PROGRESS. In Olympic competition, it is well defined what it takes to win. You must receive the highest score, however it is measured, while following the rules. This is also the case in work and in life. However, as organizational leaders, you have more influence in determining — based on your own values — how success is measured. How do YOU define success? Is it financial performance alone, or does success also include living true to your highest convictions, having fun along the way, maintaining integrity of effort, and balancing work with the rest of life? Do you have clearly defined metrics? Do you have regular assessments built into your calendar, monthly, quarterly, and annually? |
| | CONNECT WITH PEOPLE. The winners do not do it alone. The best athletes, and business leaders, have many people who support their pursuits — a coach, financial supporters, friends and family, and teammates. Who is on your support team? Thank and appreciate them, and give back! |
CASE STUDY. Winners have a coach. How about you? Do you have a coach, a strategic planning partner, or a progress pal? Here's what one of our Executive Coaching clients has to say:

"I highly recommend Theresa Szczurek as a business consultant and coach. I worked with her to explore the feasibility of an entrepreneurial concept and to connect my passion with appropriate business actions. Theresa brought a great combination of head and heart into our sessions. She used her head to challenge my ideas and help brainstorm new solutions. But she easily switched gears into heart mode when helping me explore my passion or providing needed encouragement. I didn't get what I came for, but I definitely got what I needed."
Robert Weems, President, Summit Analytics, LLC

Upcoming Public Events

Wednesday, February 24, 2010. Theresa delivers the keynote at the Colorado Small Business Development Center awards and Leading Edge graduation ceremony. 6:00 - 9:00 PM MST at the Denver Sheraton. By invitation only.

Friday, March 12, 2010. Theresa facilitates an enlightening interactive panel discussion on emerging business issues and trends in Colorado. Featuring Mike Cote, editor ColoradoBiz magazine, and Renee McGraw, reporter Denver Business Journal. 7:00 - 9:00 AM MST at the Denver Athletic Club, including a full breakfast. Sponsored by the Colorado chapter of the Institute of Management Consultants. Register at www.imcusa.org.

Thursday, March 18, 2010. Don't miss the Celebration of Women event sponsored by Boulder Business and Professional Women. 5:30 - 8:30 PM MST at A Spice of Life Events Center. Learn more at www.boulderbpw.org. Indicate that you want to be seated at Theresa's tables.

Thursday, April 15, 2010. Join the fun as Theresa emcees the Young Careerist and Networking Night, sponsored by the Boulder Business and Professional Women. 5:30 - 8:30 PM MST at A Spice of Life Events Center. Learn more at www.boulderbpw.org. April 2nd is the deadline to submit Young Careerist applications to Boulder BPW. If you have at least one year of work experience and are 35 or younger, apply now.

Good News and Practical Information for You

Follow me on Twitter @TheresaSzczurek, and check out my latest blog posts, starting with Five Marketing Tips to Build Your Brand.

THERESA WINS GOLD. Theresa has earned the Certified Management Consultant designation, the gold medal equivalent in the consulting field. CMC® is the certification mark awarded by the Institute of Management Consultants USA. It represents meeting the highest global standards and ethical canons of the profession. Less than 1% of all consultants have achieved this level of excellence.

Give the Gift of Business Performance

The "Pursuit of Passionate Purpose" business management approach works. Get the book at www.PursuitofPassionatePurpose.com or better yet, sign up for our individual or custom Coaching Program.

There is a proven formula for performance in business and life. Let Technology and Management Solutions, the catalyst for your extraordinary results, help you and your organization reach new heights. Make another great business decision — contact us today!

Believe and Act!

Theresa M. Szczurek, Ph.D.
CEO, Entrepreneur, Consultant & Business Coach, Speaker & Author
Technology and Management Solutions, LLC

Pass it on. Feel free to share this newsletter with your colleagues.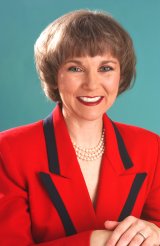 Theresa M. Szczurek, Ph.D.

Technology and Management Solutions

303.443.8674 Phone
413.473.2780 Fax

tms@tmsworld.com
www.tmsworld.com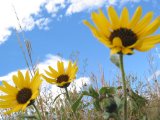 www.pursuitof
passionatepurpose.com

TMSworld
News Feed
Podcasts
Subscribe to this newsletter
iConnect is a service of
Roaring Pine
www.roaringpine.com

© Copyright 2008
Technology and Management Solutions