In the January / February 2012 Newsletter
Six Steps to Developing Your Theme / Events / News
Does your business have a theme to focus its top priority strategic efforts? Do you have a personal theme for 2012?
For decades, I have personally had an annual theme. Friends would tell me they looked forward to reading my annual holiday letter and learning my theme. Over the years it has varied considerably, including: Out of Darkness, Into Light (after I finished the Ph.D. program); Year of the Book; Back to the Core (after the book tour when I refocused on my consulting practice); Focus, Finish, Fly; Believe and Act; and many more. My theme has encapsulated my priorities and kept me going in the right direction. For 2012, my theme comes from Pam Watson Korbel's book by the same name, More Money, Less Work, More Fun!
Why have a theme anyway? As Keith Cupp, President of Gazelles Coaching and a top-notch business coach, says, "Your Theme helps your organization's Quarterly Priorities or 'Main Thing' come alive in the organization, resulting in Focus, Energy and Alignment across departments and team members." Here are suggestions from Keith (keith@gazelles.com) on arriving at a theme.
Six Practical Pointers to Developing Your Theme
| | |
| --- | --- |
| | Do your strategic plan first. Determine what are your BIG rocks or main priorities for the quarter or year. How will you measure the successful outcome? Is there one Main Thing or Priority? |
| | Brainstorm on possible Themes based on the Top Priority. Be creative, out of the box, distinctive, and odd. |
| | Evaluate the candidate Themes, ensuring they are relevant to your culture, workforce demographic and touch on a point of reference in your team member's minds (e.g,. a current trend, or movie). |
| | For the winning Theme, brainstorm with your team and determine the Theme Name, Reward and 3-5 ways to communicate your theme (e.g., skits, emails, posters). |
| | Choose a leader who will be accountable to develop a Theme Roll-Out Plan to the entire company. |
| | Roll out the Theme at an all-Company meeting, with an introduction by the Chief Executive (and perhaps a 'leading role' by the CEO in a skit). |
Four Hands Case Study
Rich Russakoff (rich@bottomlineupenterprises.com) shared the theme of one of his clients. Four Hands (www.fourhands.com) is a global manufacturer, wholesaler, and importer of innovative home furnishings. The 2005 Goal was to do $26 million in business. At the end of the first quarter, they were seeing that results were a little short of budget. They realized that they were not maximizing opportunities to really align and focus people.
THEME. They used a 7.7.7 theme to emphasize their goals:
$7 million in revenue in Q2 (to catch up and get back on budget)
$700,000 bottom line (to control expenses and insure profit sharing)
$7 million in open orders (to insure 3rd quarter results)
The challenge for each employee was to help manage costs and increase profitability.
RESULTS. 7.7.7 was a very successful theme:
hit the first goal of $7.5 million in revenues
hit $900k bottom line
got to $8 million in open orders
REWARD. Four Hands celebrated success with a party and put 20% more into profit sharing. Most importantly, this theme put them on track for the 2nd half of year, where they ended at $29 million.

Upcoming Public Events

Monday-Friday, February 20-24, 2012. Meet Radish at the HIMSS (Healthcare Information and Management Systems Society) show in Las Vegas. Radish will showcase game-changing patient support ChoiceView applications with a major new reseller on the Cisco platform. Look for Booth #1019. Contact media@RadishSystems.com to schedule a meeting.

Practical Information for You

RADISH. Interested in more of the Radish story? Follow Radish @RadishSystems or @ChoiceView on Twitter. And subscribe to Radish's RSS feed.

BLOG. Check out my latest Radish Sprouts blog post about business, career, and life performance. There you'll learn about Seven Pointers for a Winning Business and Personal Plan.

More Money, Less Work, More Fun!

Theresa M. Szczurek, Ph.D., CMC®
Radish CEO, Entrepreneur, and Speaker


Pass it on. Feel free to share this newsletter with your colleagues.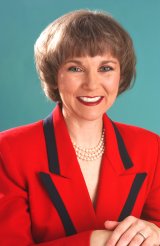 Theresa M. Szczurek, Ph.D.

Technology and Management Solutions

303.443.8674 Phone
303.496.0088 Fax

tms@tmsworld.com
www.tmsworld.com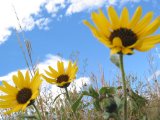 www.pursuitof
passionatepurpose.com

TMSworld
News Feed
Podcasts
Subscribe to this newsletter
iConnect is a service of
Roaring Pine
www.roaringpine.com

© Copyright 2012, TMS
All rights reserved