In the February 2014 Newsletter
The Phoenix Factor / Events / Blog
There are days when life slams a door shut. What do the most successful people do?
Regenerate
This is the letter R in SUNFLOWER. Passionate pursuers have the Sunflower Traits, where each letter of the word Sunflower aligns with a different characteristic or trait.
A regenerative nature allows Passionate Pursuers to revive, renew, and produce again despite adversity, setbacks, and obstacles. With the ability to bounce back, recover readily, and rise from the ashes, they possess the Phoenix Factor just like the unique mythical bird that was fabled to live for 500 years or more. As a process of human development and reinforced in life, the ability to regenerate is indispensable in all pursuits of passionate purpose. Such resilience appears to be interdependent with the other SUNFLOWER traits of Self-confidence, Never Quitting, and Optimism.
Frank Sinatra's hit song That's Life has a meaningful message on this subject. Consider a few of its lines:
That's life (that's life), I tell you I can't deny it.
I thought of quitting, baby, but my heart just ain't gonna buy it.
I've been up and down and over and out and I know one thing:
Each time I find myself flat on my face,
I pick myself up and get back in the race!
Politicians, the ones who survive, know how to regenerate. Consider Hillary Clinton. After she lost the Democratic bid for President, she picked herself up and supported the 'Obama for President' campaign. Then after he won, Hillary served on his cabinet as Secretary of State. Phoenix must be her middle name.
Practical Pointers to Regenerate
| | |
| --- | --- |
| | PAUSE. Take a break to recharge. Be kind to yourself. |
| | RECONNECT WITH YOUR PASSION. What is meaningful to you? You can reenergize yourself by living true to your values and contributing in a way that's important to you. |
| | SURROUND YOURSELF WITH PROPER PEOPLE. "Read about and listen to other people who have successfully moved beyond difficult situations," says Josephine Heath, president of The Community Foundation in Boulder County. If they did it, so can you! |
| | FOLLOW THE PHOENIX FACTOR. Believe and act. Regenerate and rise from the ashes! |
Summary

Yep, Frank Sinatra knew what all successful people know. There will be difficult times — that's life. The winners don't let that stop them. They may take a break to recharge and connect with their passions. Then they rise again with resilience and get back in the race.

Upcoming Public Events

Saturday, March 8, 2014. Join Theresa at the Colorado Women's Education Foundation "Wine, Cheese, and Chocolate" International Women's Day celebration. 4:00-6:00 PM MST, Warwick Denver Hotel, Denver, CO. Speakers are Dr. Lynn M Gangone, Dean of Colorado Women's College, Jill Tietjen co-author of Her Story, and Tamra Ryan, Women's Bean Project. CWEF, formerly called the Colorado BPW Foundation, helps low-income women attain economic self-sufficiency through education. Register at www.cwef.org. Use coupon code CWEF001 for a discount.

Friday-Saturday, May 23-24, 2014. Join Theresa and hear Radish Systems pitch at the Blue Ocean Enterprise Challenge Main Event and Awards Ceremony. Lincoln Center, Fort Collins, CO. Get tickets now at blueoceanchallenge.com.

Practical Information for You

RADISH. Interested in more of the Radish story? Follow Radish @RadishSystems or @ChoiceView on Twitter. And subscribe to Radish's RSS feed.

BLOG. Check out my latest Radish Sprouts blog posts about business, career, and life performance. There you'll learn about Your One Thing for 2014.

Believe, Act, and Resolve in 2014!

Theresa M. Szczurek, Ph.D., CMC®
Radish CEO, Entrepreneur, Author, and Speaker


Pass it on. Feel free to share this newsletter, using my name and copyright declaration, with your colleagues.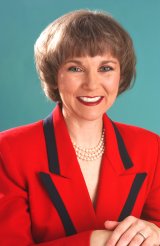 Theresa M. Szczurek, Ph.D.

Technology and Management Solutions

303.443.8674 Phone
303.496.0088 Fax

tms@tmsworld.com
www.tmsworld.com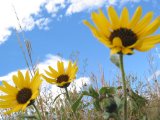 www.pursuitof
passionatepurpose.com

TMSworld
News Feed
Podcasts
Subscribe to this newsletter
© Copyright 2014, TMS
All rights reserved.