In the February 2015 Newsletter
Begin Anew / Events / Blog

Last month we talked about Assessing Progress. Before you take on the next year of Pursuing your Passionate Purpose, STOP and pause. Consider doing a "Ceremony for Beginning Anew." Why? It helps you Regenerate.

My theme in 2015 is "Be a SUNFLOWER." Each letter of the word aligns with one of the traits of successful Passionate Pursuers. R stands for Regeneration. From page 53 of Pursuit of Passionate Purpose, "A regenerative nature allows Passionate Pursuers to revive, renew, and produce again despite adversity, setbacks, and obstacles. With the ability to bounce back, recover readily, and rise from the ashes, they possess the Phoenix Factor (described in Chapter 6). As a process of human development and reinforced through life, generativity is indispensable in all pursuits of passionate purpose. Such resilience appears to be inter-dependent with the traits of confidence, optimistic attitude, and integrity of effort."

Begin Anew

Therefore, I kicked off the New Year with a group ceremony led by Buddhist teacher and therapist David Cherinkoff. It's based on the work of the Zen Buddhist monk, Thich Nhat Hanh, and called the "Ceremony for Beginning Anew." Here are a few highlights that you can design into your own ceremony:
| | |
| --- | --- |
| | Center. Do a walking or sitting meditation, go on a walk, breathe deeply, or whatever helps you be in the moment. |
| | Bow in Gratitude. Express gratitude for all the teachers you have had along the way; for mindful and joyful work; for the seed of awakening in children, sprouts and all beings; for Great Understanding; and for Great Compassion. |
| | Begin Anew. Vow to appreciate the gems within you. Practice mindful breathing and smiling. Offer joy to one person each morning. Help relieve the grief of one person in the afternoon. Live simply and sanely. Keep yourself healthy. Let go of worries and anxiety. Be light and free. Find a theme to keep you on course. |
Practical Pointers for Beginning Anew (from David Cherinkoff)
| | |
| --- | --- |
| | Start fresh. Use the Beginning Anew ceremony. Meditate moment by moment. |
| | Set a fresh intention. Use the power of intention. What is the intention behind your actions? Intention shapes us. Embody these in affirmations such as "I aspire to live lovingly." |
| | Forgive. Explore your life. Where is there room for forgiveness? Where is a knot in my heart? Forgiveness must be invited. It cannot be forced. |
| | Have Vision. Vision acts as a North Star. It orients life to where we want it to go. From the best-selling book, Built to Last, by Jim Collins and Jerry Porras, "Vision has become one of the most overused — and least understood — words in the language. A well-conceived vision consists of two major components: core ideology and envisioned future. Set a ten-to-thirty-year "Big Hairy Audacious Goal" and create a vivid description of what it will be like when the organization achieves that BHAG. |
Summary

What about you? What will it take for you to stop and give some attention to regeneration? Take time to assess your progress on a regular basis. Then stop. Express gratitude. Get in touch with your vision, intentions, and goals for life and this year. Revisit what is and what is not working. Make some changes. Begin anew. Regenerate. Live this life to the fullest!

Upcoming Public Events

March 8, 2015. Join me at CWEF's Legacy of Learning — Wine, Cheese and Chocolate fundraising event. At the Warwick Denver Hotel, 2:00 PM - 6:00 PM MST. The Colorado Women's Education Foundation helps non-traditionally aged students attain economic self-sufficiency through education. Register and use this discount code: CWEF2015.

March 31, 2015. Participate in this free, online audio web event: "How Visual IVRs Bolster Customer Engagements and Profits." Featuring Radish Systems, Enghouse Interactive, and [24]7. Learn how to cost-effectively transform your existing Interactive Voice Response system into a next generation, TRUE visual IVR. Learn more.

March 2015. Theresa is a guest on "The Aaron Harber Show: Colorado Business News." I'll let you know when my interview on this TV show is scheduled for broadcast. In the meantime see the Aaron Harber video or visit the Aaron Harber website.

Practical Information for You

GIVE THE GIFT OF PASSIONATE PURPOSE. You can buy my book at the Passionate Purpose Store. It's a meaningful gift that keeps on giving.

RADISH. Interested in more of the Radish story? Follow Radish @RadishSystems or @ChoiceView on Twitter. And subscribe to Radish's RSS feed.

BLOG. Check out my latest Radish Sprouts blog posts about business, career, and life performance. There you'll learn about ASSESS PROGRESS: Techniques to Evaluate How Things are Going.

Be a SUNFLOWER in 2015!

Theresa M. Szczurek, Ph.D., CMC®
Radish CEO, Entrepreneur, Author, and Speaker


Pass it on. Feel free to share this newsletter, using my name and copyright declaration, with your colleagues.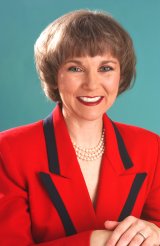 Theresa M. Szczurek, Ph.D.

Technology and Management Solutions

303.443.8674 Phone
303.496.0088 Fax

tms@tmsworld.com
www.tmsworld.com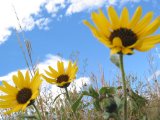 www.pursuitof
passionatepurpose.com

TMSworld
News Feed
Podcasts
Subscribe to this newsletter
© Copyright 2014, TMS
All rights reserved.