In the March 2007 Newsletter
Your Quarterly Theme / Boost Your Sales / Blog Posts / Tune in

Yep, another quarter of the year bites the dust. Time is so quickly gone, never to return. DID YOU ACCOMPLISH WHAT YOU SET OUT TO DO IN THE FIRST QUARTER OF 2007? If you're like many of my business coaching clients, you know it's time to: Assess Progress and Reset Your Plan for the Next Quarter. As Verne Harnish, founder of Gazelles International and The Growth Guy, says in his book, Mastering the Rockefeller Habits, "A company's goals and priorities won't be successful in driving the organization if they're easily forgotten or ignored."

So here are some suggestions:
| | |
| --- | --- |
| | LOOK BACK ON THIS QUARTER. Assess what's working and what's not working. How did you do in meeting your quarterly goals? (You do have quarterly goals and ways to measure them, right?) |
| | FIND A REASON TO CELEBRATE. Reward your team and your own personal efforts and progress for what did work. |
| | HAVE A PLANNING SESSION. Set the next quarter's goals and define a theme. Get creative. Look back on your annual strategic plan. Take your top priority and align it with your target — that one key measurable number that you want your organization to focus on. Then brainstorm a theme to go with it. It takes an idea or image to anchor the message. One of my clients is focused on fundraising and redefining their business model to achieve sustainability — they need to raise a certain amount of money by a certain date. Their new quarterly theme is: "Attain a Way to Sustain." |
| | DETERMINE WHO IS ACCOUNTABLE. Make sure this information is clearly defined and posted. Consider getting a coach to help you and your team be accountable for performance. |
| | TRACK PROGRESS, KEEP SCORE, AND MAKE IT VISIBLE. Some years ago I was leading a non-profit organization in raising $300,000. The funds were to be used for scholarships to low-income women striving to attain economic self-sufficiency through education. This was a 5-year goal, but I was determined to achieve it earlier. The last quarter of the campaign, I issued regular status reports by email — almost weekly — to our fundraising team and donor base. These emails reported on the latest updates: "New pledge of $2,000 received. Still need $37,000." The constituency responded to these scorecards, and the money and pledges just kept rolling in each day. We achieved the $300,000 goal a year ahead of schedule and then we had a big celebration. Of course, the biggest reward of all was issuing the scholarship checks to the needy women and receiving their thank-you letters: "The scholarship was the encouragement I needed to continue holding down 2 jobs, going to school, and raising my 3 kids. I am committed to finishing this degree." |
Don't delay. Assess progress and reset for the next quarter. Establish your plan and then pursue it with all your heart and soul, relentlessly, as your pursuit of passionate purpose.
Boost Your Sales
Attend the Gazelles Sales & Marketing Summit with Theresa. It's April 24 - 25, 2007 in Atlanta. Get hundreds of insights for your fast-growth firm on Innovation, Marketing, Sales, Negotiation, and Customer Service. 2 days, 8 speakers, 5 key topics. This is an event NOT to miss. For more information, visit Gazelles Conference. To register, please contact Theresa at 303-443-8674 or tms@TMSworld.com.
Blog Posts
Check out my blog, www.RadishSprouts.typepad.com and learn from Michael Benidt and Sheryl Kay about "INTERNET SEARCH SKILLS — The Hidden Treasures." There are some very useful tips for becoming more effective in conducting Internet searches, especially using Google.
Tune In on the Radio
Monday, March 30, 2007. Hear Theresa on the Frankie Boyer Show. 10:20 - 10:40 AM MDT on WBNW 1120am in Boston and on lifestyletalkradio.com and its 50 affiliates.
Stay tuned...more April dates are coming soon.
Go to New Heights in Profit, Productivity and Passion
Theresa M. Szczurek, Ph.D.
CEO, Entrepreneur, Consultant, Speaker, and Author
P.S. Pass it on. Feel free to share this newsletter with your colleagues.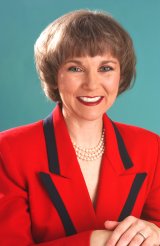 Theresa M. Szczurek, Ph.D.

Technology and Management Solutions

303.443.8674 Phone
720.294.8302 Fax

tms@tmsworld.com
www.tmsworld.com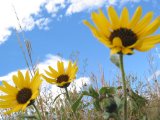 www.pursuitof
passionatepurpose.com

TMSworld
News Feed
Podcasts
Subscribe to this newsletter
iConnect and CallMe are services of Roaring Pine
www.roaringpine.com

© Copyright 2007
Technology and Management Solutions