In the March 2008 Newsletter
Shooting Stars / Action for the 2nd Quarter / Upcoming Events
Where Are Your Shooting Stars?
Doubt is in the air. By listening to the doom and gloom of news reports, you and your team can be hindered by a sense of uncertainty and fear. How can you overcome this? Do what all successful passionate pursuers do — be optimistic and look to the positive side. Remember the 'O' trait and the nine letters in SUNFLOWER.
The most wonderful thing happened the other day. While driving home from a day of business meetings, I looked out to the already dark horizon. Then I saw it — a falling star. Time stood still for me as the bright celestial body moved across the sky. What positive outcome was this omen signaling? I believe this was a sign for me to cast out doubt and forge ahead, that good things are in store.
Practical Pointers
| | |
| --- | --- |
| | In business and in life, look for positive signs of encouragement. Open your eyes to the real and figurative 'shooting stars' that are all around you. |
| | Be the needed encouragement for a co-worker, employee, or family member. |
| | Believe and trust that your desired outcome is on the horizon. Banish doubt. |
| | Be creative and different, especially in your advertising and communications. |
| | Be open to everything, and be attached to nothing. |
| | Take positive action to bring your wish into reality. For example, you can establish a clear 2nd quarter plan and execute it. |
Action for the 2nd Quarter
The first quarter of the year is already behind us. Did you deliver all that you had intended? Stop and assess your progress.
Determine mid-course corrections and put your revised plan in place. How will you make the 2nd quarter even better? What are your top priority goals for the quarter? Have you organized objectives around a new fun theme that will keep you and your team focused and motivated? A clear written plan is important for both organizations and individuals.
Measure your progress. What is the measurable critical number you strive to attain this quarter? Measuring revenues, profits, billable hours worked, or other quantifiable goals is fairly easy. Yet, many times our top goals are qualitative — happiness of customers and staff, a sense of making a difference, generating new creative ideas, or finding more joy at work.
| | |
| --- | --- |
| | Measure both the quantitative and qualitative factors in your plan. For qualitative factors, establish a scale and a metric even though these are going to be somewhat subjective. For example, on a 1 to 5 scale, where 5 is the best and 1 is the worst, I strive this quarter for a 4 out of 5 in 'making a difference.' |
| | Along the way and at the end of the quarter ask yourself or the appropriate group (such as customers or your team) how things are going. |
| | Track your actual results in comparison to your goal. You might not make it every time. Yet, the more consistently you track results, the higher the likelihood you will achieve your goal. |
For example, my company theme for the 2nd quarter is based on the song, Climb Every Mountain, from the Sound of Music. I have an image posted in my office of our team climbing a mountain. To get to the final summit by the end of the quarter, we must scale each of three smaller peaks, representing each month. A critical four-digit number is written by each peak and the final summit is designated R 4 P 4, with a goal of R revenues for the quarter, level 4 in fun/passion, P speeches or other promotional events booked, and level 4 in sense of meaningful purpose. It sounds somewhat like the robot R2D2 in the Star Wars movie, but it helps my company visualize the goal. My reward for making it? A trip with my daughter into the Colorado mountains for her summer music camp.

What's your plan for making Q208 better than the past? If you or your organization need help in climbing your own peaks, please contact me at tms@TMSworld.com.

Upcoming Public Events

Tuesday - Wednesday, April 22 - 23, 2008. Attend the Gazelles Sales and Marketing Summit with Theresa in Orlando, Florida. Hear sales and marketing thought leaders including Neil Rackham, NEW YORK TIMES BEST SELLING AUTHOR. Please register with me in advance so you're invited to my special opening night reception.

Focus, Finish, and Fly to Live, Love, Laugh

Theresa M. Szczurek, Ph.D.
CEO, Entrepreneur, Consultant & Business Coach, Speaker & Author
Technology and Management Solutions, LLC

Pass it on. Feel free to share this newsletter with your colleagues.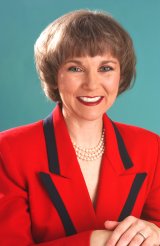 Theresa M. Szczurek, Ph.D.

Technology and Management Solutions

303.443.8674 Phone
720.294.8302 Fax

tms@tmsworld.com
www.tmsworld.com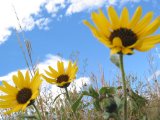 www.pursuitof
passionatepurpose.com

TMSworld
News Feed
Podcasts
Subscribe to this newsletter
iConnect and CallMe are services of Roaring Pine
www.roaringpine.com

© Copyright 2008
Technology and Management Solutions