In the March 2010 Newsletter
Radish 2.0 / The Secret of Getting What You Want / Events / News

Special Invitation to Amaze your Customers

You probably received this news in a separate email. I want to tell you about a new venture I have co-founded, Radish Systems, with the hope that it can help you or someone you know. Amaze your customers, partners, investors, and employees. Be one of the first companies in your industry to use Radish's new mobile device app and gain huge benefits!

The Secret of Getting What You Want

How Much Do You Have Left? Time, that is. Life is short. Death is sure. This quarter is nearly over. Did your business and life bring you all that you desired? Now is the time for a mid-course assessment and possible corrections to help you get what you want. Review your Q1 performance relative to your goals and get clear on your Q2 metrics. You do have clarity on what you're working to achieve, right? You do have a 2010 plan and a 5-year plan, right? Wait...let's review a few things.

Use the Attraction Strategy. Think of Joe Jackson's song lyrics, "You can't get what you want, until you know what you want." Do you know clearly what you desire?

Next, assess what you're doing to get it. In Chapter 8 of Pursuit of Passionate Purpose, I explain, "The Attraction Strategy enables you to attract what you want by holding a broad intention and opening to opportunities that are everywhere, while thinking, feeling passionately, and taking action to get it."

While at the library this weekend, I couldn't find the book I sought. However, two copies of The Secret were on the shelf waiting. The message to me, as I opened to the possibilities and let go of a certain outcome, was to get this book instead. I didn't realize it but now I know that The Secret, a widely popular book and movie, is all about the Law of Attraction and the means to act like a magnet so what you want is attracted to you. The book reminded me of what I already know (and wrote about in my book) as well as to use Attraction with my new venture Radish 2.0, with my clients, and my personal life.

PRACTICAL POINTERS. This Attraction Strategy, to "power the pull," uses several tactics:
| | |
| --- | --- |
| | Hold a broad intention of what you want. Determine what you want to attract. Write it mentally in your mind or if appropriate for you, on paper. |
| | Be open to the possibilities. Open your heart, in addition to your head and hands, to guidance and grace. Tap your intuition. |
| | Think — believe, visualize, and affirm getting it. Paint a picture and vividly imagine the completed intention. Say affirming statements as if you already have it. |
| | Feel passionately about getting it. Engage all the senses: Feel it, smell it, taste it, see it, and hear it. Believe that you will get it. |
| | Act and engage others to get it. Take action. Create a physical representation. Connect with proper people and encourage them to direct their energy to attract what you want. |
| | Allow and let go of attachment to a certain outcome. Allow what you want to come in its own time and way. |
Ask Yourself. Do you know the secret? Are you using it? What are the results? What should you do to power the pull so you get what you want more easily and quickly?

Upcoming Public Events

Friday, April 2, 2010. The deadline is 5:00 PM MDT to submit Young Careerist applications to Boulder Business and Professional Women (www.BoulderBPW.org). If you have at least one year of work experience and are 35 or younger, apply now.

Friday, April 9, 2010. Join Theresa at the "Sales Development and Closing Secrets" meeting. It features Steve Parry with the Institute of Management Consultants. 7:00 - 9:00 AM MDT at the Denver Athletic Club. Register at www.imcusa.org.

Thursday, April 15, 2010. Join the fun as Theresa emcees the Young Careerist and Networking Night, sponsored by the Boulder Business and Professional Women. 5:30 - 8:30 PM MDT at A Spice of Life Events Center. Learn more at www.BoulderBPW.org and indicate that you want to be seated at Theresa's tables.

Good News and Practical Information for You

Follow me on Twitter @TheresaSzczurek, and check out my latest blog posts about business and life performance. There you'll learn about:

Give the Gift of Peak Performance

There is a proven formula for performance in business and life. Let Technology and Management Solutions, the catalyst for your extraordinary results, help you and your organization reach new heights. Make another great business decision — contact us today!

Believe and Act!

Theresa M. Szczurek, Ph.D.
CEO, Entrepreneur, Consultant & Business Coach, Speaker & Author
Technology and Management Solutions, LLC

Pass it on. Feel free to share this newsletter with your colleagues.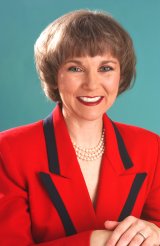 Theresa M. Szczurek, Ph.D.

Technology and Management Solutions

303.443.8674 Phone
413.473.2780 Fax

tms@tmsworld.com
www.tmsworld.com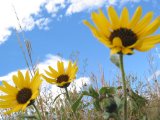 www.pursuitof
passionatepurpose.com

TMSworld
News Feed
Podcasts
Subscribe to this newsletter
iConnect is a service of
Roaring Pine
www.roaringpine.com

© Copyright 2008
Technology and Management Solutions