In the March 2011 Newsletter
Harry Potter Business Secrets / Events / News

The Business of Harry Potter

Have you ever seen such a thing? People pay a large amount of money to stand in the hot sun for over an hour in a long line to be able to shop in a certain store. Then when they finally get into the store, they spend even more money buying theme products. Unbelievable? That's what hundreds of Muggles (non-magical types) did at "The Wizarding World of Harry Potter" as part of the newest attraction in Universal Studios in Orlando. Wouldn't every business love becoming an international craze with huge demand?

Over Spring Break, besides attending the CTIA-Wireless show, I experienced with my daughter one of the biggest business successes. People of all ages traveled in from all over the world and spent lots of money for parking, entrance fees, food, and products.

PRACTICAL POINTERS. What are the Harry Potter business success strategies? What can we learn and apply to our own businesses?
| | |
| --- | --- |
| | Start with an exceptional product or service. The Harry Potter book series by pauper-turned-billionaire J. K. Rowling was one of the biggest and most profitable publishing phenomena. My daughter has literally read all seven books hundreds of times. This product is different, is filled with characters readers can relate to, is action-packed with magic and suspense, addresses a universal good-versus-evil theme, and was available at the right time. By dividing the book into many parts, there was anticipation for the next part of the story. One of the most important P's of marketing is to have the right product. |
| | Be responsive to the market — your customers. Another important P of marketing is to know and respond to the people. Wouldn't it be great if your customers couldn't stop thinking, dreaming, and talking about your firm and your service? Your customers are your most important asset. Without them you have no revenue and would be out of business. If you make sure your customers are happy, they'll keep coming back and ensure that you're happy. How often do you ask your customers and prospects what their pain is and how you can best resolve it? |
| | Leverage success to breed more success. The best-selling book led to sell-out movies, which led to in-demand products, overflowing amusement parks, and much more. It's the same concept that Starbuck's and other well-known brands have used for concentric diversification and additional revenue streams. |
| | Go viral. Harry Potter came out just as social media channels began to take hold. Readers spread the word to other readers. When the park was about to be announced, the top ten Harry Potter bloggers were invited to a private meeting. They then spread the word virally. Within 24 hours, millions knew about it. How can you use this most important promotional tool? It's another P of marketing. |
| | Think BIG. Believe everything is possible. Be open to the possibilities. Use the Attraction Strategy to power the pull, as explained in Chapter 8 of Pursuit of Passionate Purpose. |
| | Surround yourself with great people. Harry had Hermione and Ron, and Dumbledore and the Order of the Phoenix were united on a journey with a common set of values. Rowling found a great publisher and other support team members as well. |
| | Be lucky. It's said that luck comes when preparation meets opportunity. Believe, prepare, and then act. It's very helpful to be lucky. |
Upcoming Public Events

Monday-Wednesday, April 4-6, 2011. Theresa will be in the San Francisco area. Are you available for a meeting to learn about Radish and ChoiceView? Contact her to schedule a meeting.

Monday, April 11, 2011. Hear Dr. Temple Grandin, best-selling author and autism advocate, speak on "Seeing the World Another Way." 6:00 PM MDT at the Lionsgate Event Center. Support the Colorado Women's Education Foundation and help low-income women attain economic self sufficiency through education. Tickets are available at www.cwef.org.

Wednesday-Thursday, April 13-14, 2011. Theresa will present Radish at the Golden Seeds Investor Forum. Contact her to schedule a meeting.

Thursday, April 21, 2011. Apply now for the Boulder BPW Young Careerist program. Learn more at www.BoulderBPW.org.

Good News and Practical Information for You

RADISH. Interested in more of the Radish story? Follow Radish @RadishSystems or @ChoiceView on Twitter. And subscribe to Radish's RSS feed.

BLOG. Check out my Radish Sprouts blog posts about business, career, and life performance. The latest posting is Five Marketing Essentials Companies Need to Know.

Believe, Visualize, and Act!

Theresa M. Szczurek, Ph.D.
Radish CEO, Entrepreneur, and Speaker


Pass it on. Feel free to share this newsletter with your colleagues.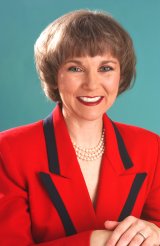 Theresa M. Szczurek, Ph.D.

Technology and Management Solutions

303.443.8674 Phone
413.473.2780 Fax

tms@tmsworld.com
www.tmsworld.com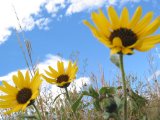 www.pursuitof
passionatepurpose.com

TMSworld
News Feed
Podcasts
Subscribe to this newsletter
iConnect is a service of
Roaring Pine
www.roaringpine.com

© Copyright 2011, TMS
All rights reserved