In the March 2014 Newsletter
Dakin's Tips for 1st Dollar Revenue / Events / Blog
You can be a bigger part of the revenue scene in 2014. Cash is king. It's the oxygen of a business. Without it your company is dead. There are two primary sources of business cash: revenue and capital funds. Generating revenue is the best approach. The goal is to create a sustainable business model which produces revenue, preferably lots of it. This keeps your firm alive. Without revenue, you need to raise funds or die.
In a recent workshop for competitors of the CSU Blue Ocean Challenge (#CSUBlueOcean), Karl Dakin, of Dakin Capital Services shared his "7 Steps to 1st Dollar Revenue."
Three of Dakin's Steps to 1st Dollar Revenue
| | |
| --- | --- |
| | DEVELOP, SELL, BUILD. Can you rearrange the order from the typical process of develop, build, sell? If you can sell and receive payment before you build, you can finance the production by sales revenue. This is what a growing number of entrepreneurs do for their projects with Kickstarter and Indiegogo. But it doesn't end there. Tesla Motors, the hot electric car company, sold and got full pre-payment for hundreds of cars. They used this to fund the development and production effort. You can too! What is the advantage you provide to early buyers? |
| | COMPONENTS AND PIECES. Does one component of your product have value on its own, without the complete system? Perhaps you don't have to wait to generate some revenue until you have a complete system. Is there one piece which is a Minimum Viable Product (MVP in the words of Steven Blank)? Bring the MVP to market, get feedback, generate some revenue, and validate your market. |
| | COMPETITIONS. Businesses young and old can find competitions that will push their innovation forward with a purpose. There can be cash prizes and other valuable services made available to winners. What competitions can you enter? Sign up at iStart to receive notice of competitions. Seek out other websites that can keep you informed. For example, Radish Systems applied to the CSU Blue Ocean Enterprises Challenge. Out of 120 growing businesses that applied, only 16 were selected for the Enterprise Track competition which has a $250,000 grand prize. Radish is one of them! Come see pitch day at the Venture Fest on May 24, 2014 in Fort Collins, CO. Learn more. |
Summary

Be on the look out for Dakin's book, coming soon, for the rest of his valuable tips. Go to Dakin Capital and sign up for Karl Dakin's blog. In the meantime, get creative. Believe anything is possible. Take action now to be a bigger part of your firm's revenue scene!

Upcoming Public Events

Tuesday, April 8, 2014. Theresa and team attend the Digital Health Summit and Expo at Lone Tree Arts Center. 10075 Commons Street, Lone Tree, CO 80124. Register at Digital Health Summit.

Friday, April 11, 2014. Theresa speaks in Fort Collins, CO at the Salt and Pepper Lunch Group. Contact Theresa for an invitation

Thursday, April 17, 2014. Join in the Celebration of Women sponsored by Boulder Business and Professional Women. Meet the Woman of the Year: AJ Grant, President, Environmental Communications Associates. Meet the Organization of the Year: The Community Foundation. Register at BoulderBPW.org.

Tuesday, April 22, 2014. Theresa speaks on "Pursuit of Passionate Purpose" at the Morgan Stanley breakfast in Boulder, CO. By invitation only. Contact Theresa for a possible invitation

Friday-Saturday, May 23-24, 2014. Join Theresa and hear Radish Systems pitch at the Blue Ocean Enterprise Challenge Main Event and Awards Ceremony. Lincoln Center, Fort Collins, CO. Get tickets now at blueoceanchallenge.com.

Practical Information for You

RADISH. Interested in more of the Radish story? Follow Radish @RadishSystems or @ChoiceView on Twitter. And subscribe to Radish's RSS feed.

BLOG. Check out my latest Radish Sprouts blog posts about business, career, and life performance. There you'll learn about The Phoenix Factor.

Believe, Act, and Resolve in 2014!

Theresa M. Szczurek, Ph.D., CMC®
Radish CEO, Entrepreneur, Author, and Speaker


Pass it on. Feel free to share this newsletter, using my name and copyright declaration, with your colleagues.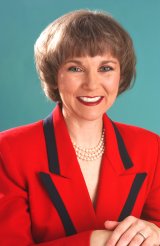 Theresa M. Szczurek, Ph.D.

Technology and Management Solutions

303.443.8674 Phone
303.496.0088 Fax

tms@tmsworld.com
www.tmsworld.com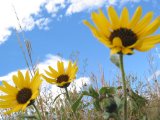 www.pursuitof
passionatepurpose.com

TMSworld
News Feed
Podcasts
Subscribe to this newsletter
© Copyright 2014, TMS
All rights reserved.