In the March 2018 Newsletter
Advice from the Top / Events / Blog
What advice do top leaders have? Here are words of wisdom from some of the 2018 inductees into the Colorado Women's Hall of Fame. This Hall celebrates and shares enduring contributions of Colorado's extraordinary women. Now 162 women, both historic and living, have been recognized for their remarkable achievements.
Why a Hall of Fame?
"Too often, society has overlooked the accomplishments of women. My vision was to serve as the leading resource of exciting, dynamic stories of women acting as agents of change for girls and women in society." — M.L. Hanson
In 1983, M.L. Hanson, as state president of the Colorado Federation of Business and Professional Women (BPW/Colorado), noted the lack of recognition of the historical contributions of women. It became clear to her that women's historical accomplishments were absent from public school curricula, state histories, and government memories. Women's lives were not on record. As a trailblazer, M.L. began to dream of a platform where great women could be recognized. She learned that women had already begun to address this issue by forming Women Halls of Fame in a few states. Now there' also a National Women's Hall of Fame.
Advice from the Top
Gail Schoettler, Ph.D., Politician, Businesswomen, Women's Advocate
Schoettler is a tireless advocate for women. She is the first woman to serve as both Colorado's State Treasurer (1987-1995) and Lt. Governor (1995-1999). She served as U.S. ambassador under President Clinton to negotiate a global treaty with 189 nations on the use of radio spectrum for all commercial, civil, and military purposes. Her advice:
| | |
| --- | --- |
| | Seize Your Opportunity. "Take some risks. Try something out. Try again. Let yourself grow." |
| | Help Other Women. "Women need to support women. Vote and help women win." |
| | Be Someone's Best Friend. "Every woman needs a best friend. She will tell the world when you are doing something right and whisper in your ear when you are doing something wrong." |
Fay Matsukage, Lawyer, Philanthropic and Business Leader
Matsukage, one of the first Asian-American female attorneys admitted to practice law in Colorado, is one of the most knowledgeable and experienced individuals in securities law. She helped found the Asian Pacific American Bar Association of Colorado and its Foundation with the goal to help others achieve. Her father said to her when she was 9 years old, "You will go to law school. Don't settle to be the secretary, you be the boss." Her advice:
| | |
| --- | --- |
| | Help Others. "My great grandparents moved to Honolulu and someone gave them a hand. I want to help new generations in the same way." |
| | Use Your Gifts. "Everyone is blessed with talents. The challenge is figuring out how to use them." |
| | Work Together. "When women join hands all things are possible." |
Dorothy Horrell, Ph.D., Educator and Community Builder
Horrell, a Colorado native born in Holyoke, is a trailblazer in transformational leadership in education and philanthropy. She moved from being a high school teacher into administration. Eventually, she served as President of Red Rocks Community College and then of the entire Colorado Community College system. She then led the Bonfils-Stanton Foundation before her appointment as Chancellor of the University of Colorado in Denver. Her advice:
| | |
| --- | --- |
| | What Goes Around Comes Around. "When we give our best to the world, it comes back to you." |
| | Show Up. Raised on a family farm with seven siblings, Horrell was a local, state, and national 4-H competitor. "We show up." |
| | Joy. "Don't miss the joy of every day and the opportunity to make more possible." |
Leslie Foster, Nonprofit and Community Leader
Foster knew at the age of 19 that she wanted to lead a non-profit organization. She is now the CEO of The Gathering Place. Founded in 1986, The Gathering Place is the only daytime drop-in center in metropolitan Denver that serves women, their children, and transgender individuals who are experiencing poverty, many of whom are also experiencing homelessness. With words from author Anne Lemont's book, Help, Thanks, Wow, her advice:
| | |
| --- | --- |
| | Help Others. "When you have the courage to give, you find grace." |
| | Give Thanks. "Be sustained and inspired by being thankful." |
| | Women Create the WOW. "I am connected to a witch. This relative found out the only way she could save the lives of her daughter and granddaughter was by agreeing that she was a witch. So she did what she had to do." |
Conclusion
There is much wisdom from women, even if they're not (yet) in the Hall of Fame. Learn from them. Follow the advice of 2018 inductee Geraldine Gerie Grimes, nonprofit and community leader: "Never give up on your dream. Give back. Reach back and bring up the next generation."
Upcoming Public Events
April 26, 2018. Celebration of Women in Boulder County sponsored by the Business and Professional Women. Dr. Ida Halasz will be recognized as Woman of the Year for Lifetime Achievement. Let me know if you're coming. Then register and comment that you want to be seated at Theresa's table.
Practical Information for You
GIVE THE GIFT OF PASSIONATE PURPOSE. You can buy my book at the Passionate Purpose Store. It's a meaningful gift that keeps on giving.
RADISH. Interested in more of the Radish story? Follow Radish @RadishSystems or @ChoiceView on Twitter. And subscribe to Radish's RSS feed.
BLOG. Check out my latest Radish Sprouts blog posts about business, career, and life performance.
Don't Wait — Resolve and Start Fresh!
Theresa M. Szczurek, Ph.D., CMC®
Radish CEO, Entrepreneur, Certified Management Consultant, Author, and Speaker
Pass it on. Feel free to share this newsletter, using my name and copyright declaration, with your colleagues.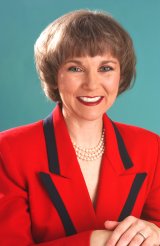 Theresa M. Szczurek, Ph.D.
Technology and Management Solutions
303.443.8674 Phone
303.496.0088 Fax
tms@tmsworld.com
www.tmsworld.com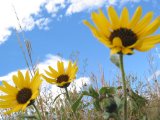 News Feed
Podcasts
© Copyright 2017, TMS
All rights reserved.