In the April 2007 Newsletter
Change through Small Group Connections / Boost Your Sales

Do you want your future to be a repeat of your past? NO! You want it to be better and different. The question is, "How do I create a future distinct from the past?" The answer requires a shift in thinking, NOT a shift in action. Thought leader Peter Block (www.peterblock.com and www.designedlearning.com), named the co-founder of the field of Organization Development, shares this core message on the "Nature of Transformation."

Peter Block speaks about changing culture by changing the conversations you're having. That's why the future depends on relatedness or connections. For example, high performing teams are all about CONNECTIVENESS.

As Block says, "All transformation is linguistic. To change the world, you need to change the conversation. The medium for change is QUESTIONS, the right kind of questions that are personal, ambiguous, and create anxiety."

SMALL GROUPS are the element of transformation. The key is to create connections by increasing the listening. Here is the formula for helping organizations change:
| | |
| --- | --- |
| | Bring people together in a room. Use the room as your metaphor for the world you want to create. |
| | Create a context. Why are we here? These are the questions we will explore together. The questions can revolve around: invitation, possibility, ownership, dissent, commitment, and gifts. |
| | Break into small groups of 3 to 6 people, maximum. Have the people who know each other the least gather together so their knees are less than 9" away from their neighbor's. Strangers allow freedom and possibility. There is safety with strangers. |
| | Ask good questions in the small group and let each member take a turn responding. Set a short time, such as 6 to 8 minutes, for the group to connect. The other members should LISTEN. They should NOT be helpful. They should NOT provide advice. They CAN be curious and ask the responder, "Why does it matter?" People only care about what they have created. |
| | Come back to the larger group and hear from a FEW of the groups, "What went on? What did you learn?" |
High listening creates an alternative future. When there is high listening, there is high learning. High learning leads to high relatedness. High relatedness leads to high performance.
BUSINESS EXAMPLE
Suppose your company is implementing a new system of some kind. Here's how you can apply this approach to your company's change process. Use the steps listed above: gather people into a room, break them into small groups, and pose questions such as:
| | |
| --- | --- |
| | What is the commitment you have that has brought you here? |
| | What doubts and resistance do you have about this new system? |
| | What is the "yes" that you no longer mean with regard to this system? |
| | What is the invitation regarding this project that you have been waiting for? |
| | What do you think you contributed to this system? |
| | What is the promise you are willing to make? |
As the people connect and discuss, the important work to implement the system is taking place.
PERSONAL EXAMPLE
After attending the workshop with Peter Block yesterday, I came home to dinner with my family. Over dinner, we used this method and posed the question, "What is the gift you have that you do not completely acknowledge?"
Since we knew each other very well, we also answered this question for each other. It was one of the richest dinner conversations we've had, and it allowed us to connect at a deep level.
NEXT STEPS
Look at your professional and personal life. What transformations are you seeking? What questions should you pose to the small groups in your organization? Begin now.
Boost Your Sales
The recent Gazelles International Sales & Marketing Summit last week in Atlanta was fabulous. Check out my blog (www.radishsprouts.typepad.com) to see some of the highlights. Look to future editions of this newsletter for insights on growing your business the easy way .
Mark your calendars and attend the Fall Growth Summit in Las Vegas, October 23-24, 2007. Hear seven of the best thought leaders including:
| | |
| --- | --- |
| | GEOFFREY MOORE, author of five books, including: Dealing With Darwin: How Great Companies Innovate at Every Phase of Their Evolution, Crossing the Chasm, Inside the Tornado, and Living on the Fault Line. |
| | ROBERT CIALDINI, Ph.D., author of the perennial bestseller: Influence: the Psychology of Persuasion. |
Go to New Heights in Profit, Productivity and Passion
Theresa M. Szczurek, Ph.D.
CEO, Consultant, Business Coach, and Speaker
Technology and Management Solutions, LLC
P.S. Pass it on. Feel free to share this newsletter with your colleagues.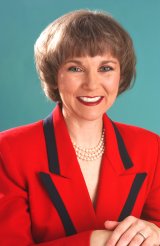 Theresa M. Szczurek, Ph.D.

Technology and Management Solutions

303.443.8674 Phone
720.294.8302 Fax

tms@tmsworld.com
www.tmsworld.com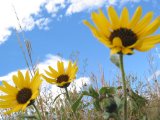 www.pursuitof
passionatepurpose.com

TMSworld
News Feed
Podcasts
Subscribe to this newsletter
iConnect and CallMe are services of Roaring Pine
www.roaringpine.com

© Copyright 2007
Technology and Management Solutions