In the April 2008 Newsletter
Celebrate / Upcoming Events
What Can You Celebrate?
To celebrate means to commemorate with appropriate rites and ceremonies, honor, make known publicly, proclaim, rejoice, and make merry. This sounds great in theory.
Yet too often even when you have made significant forward movement or succeeded, there is a tendency to focus on what you still need to do or the next goal. Appreciate the progress you've made in your pursuits and the people who have supported you. Otherwise, you may lose a great opportunity to replenish, reenergize, and reaffirm the purpose toward which you and the people around you are working.
BUSINESS EXAMPLE
Frasier Meadows Retirement Community was doing pretty well. Their 285 residents seemed content and there was a long list of people waiting to move in. Yet the board had a passion for aspiring to greater excellence. That passion was aligned with the meaningful purpose of becoming accredited.
The Frasier Meadows leaders took action. Then the staff and residents mobilized and pursued this purpose with zeal. In less than 18 months, Frasier Meadows became one of only two continuing care facilities in Colorado to be accredited. This is significant. But they didn't stop there!
Now they're going to celebrate their success by holding a big party for residents and family, staff, prospective residents, and the greater community. On May 1st, the community will gather to hear their story, thank all those who contributed, tour the facility, eat great food, and take pride in this accomplishment.
This party gives Frasier Meadows the opportunity to ignite the fire for even greater achievement over the next five years as their accreditation journey continues. What a CELEBRATION! (You can join in the fun. See below.)
PERSONAL EXAMPLE
Have you established a way to personally reward yourself for completion of your important goals? After an intense year in 2007 where I averaged 70 hours a week of work, I cried 'enough is enough.'
I decided with the New Year to reward and celebrate. Besides easing my work schedule for awhile to have more time with my family and enjoy precious moments with my 11-year-old daughter, I did something I hadn't done for 13 years — I booked a scuba diving trip with Nancy, one of my special friends. No cell phone. No computer. No voice mail. Instead, I dove to colorful depths in the Caribbean sapphire water and merged with nature. Ahh!
What are YOU doing to celebrate YOUR progress?
PRACTICAL POINTERS
| | |
| --- | --- |
| | REAFFIRM the value in appreciating progress and smooth going. |
| | REWARD your progress. Determine ways to justly remunerate yourself. |
| | APPRECIATE fellow beings, spiritual forces, and yourself — all those who helped you achieve progress. |
| | BE CREATIVE and acknowledge progress in a variety of ways. |
| | CELEBRATE every success and turn failure into opportunities. Be your own scorekeeper and cheerleader. |
Upcoming Public Events

Thursday, May 1, 2008. Hear Theresa's keynote address on "Passionately Aspire to Excellence" and help Frasier Meadows Retirement Community celebrate their accreditation. 2:00 PM MDT at 350 Ponca Place, Boulder, CO. Free and open to the public.

Focus, Finish, and Fly to Live, Love, Laugh

Theresa M. Szczurek, Ph.D.
CEO, Entrepreneur, Consultant & Business Coach, Speaker & Author
Technology and Management Solutions, LLC

Pass it on. Feel free to share this newsletter with your colleagues.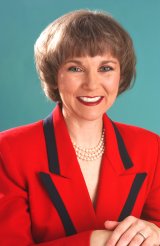 Theresa M. Szczurek, Ph.D.

Technology and Management Solutions

303.443.8674 Phone
720.294.8302 Fax

tms@tmsworld.com
www.tmsworld.com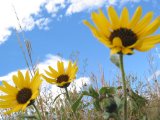 www.pursuitof
passionatepurpose.com

TMSworld
News Feed
Podcasts
Subscribe to this newsletter
iConnect and CallMe are services of Roaring Pine
www.roaringpine.com

© Copyright 2008
Technology and Management Solutions