In the April 2010 Newsletter
Business Lessons Learned from Jacky Faber / Events / News
Lessons from a Good Book About Growing Your Business and Achieving Your Goals
Do you have a good book to read that you can't put down? I do. This is the kind of book about which you can't stop thinking, talking, and dreaming. Every day I can't wait to finish all my personal and professional work, so I can pick up the "Bloody Jack Adventures" written by L. A. Meyer. This is a teen book series staged in the early 1800's about a poor British orphan, Jacky Faber, who is the 15-year-old heroine. My daughter introduced me to Jacky, and I now find that the book has many, practical lessons for anyone in pursuit of passionate purpose. One thing is clear — Jacky does not remain poor for long. Through her adventures she becomes, among other things, the owner of Faber Shipping Worldwide.
Practical Pointers Learned from Jacky Faber
| | |
| --- | --- |
| | WHAT CAN YOU DO SO YOUR CUSTOMERS DON'T PUT YOU DOWN? Wouldn't it be great if your customers couldn't stop thinking, dreaming, and talking about your firm and your service. For example, Jacky Faber, the entertainer, makes sure her customers are content by providing great service. They spread the word and keep coming back. Your customers are your most important asset. Without them you have no revenue and no business. If you make sure your customers are happy, they'll keep coming back and ensure that you're happy too. How often do you ask your customers and prospects what their pain is and how you can best resolve it? Do you have a Customer Advisory Council to provide you with inputs? You should. |
| | WHAT'S YOUR PLAN? Jacky Faber finds all kinds of trouble, from being arrested for showing her ankle in public, to being kidnapped along with 30 of her schoolmates so they can be sold as slaves in North Africa, to being charged with piracy and having a bounty on her head. Jacky assesses each situation and determines what resources are available to her. She discerns her values and core competencies, and thereby clarifies her passion. Then she aligns that passion with a purpose and puts together a plan. Next she finds the courage to pursue it. Do you have a plan? Is it working for you and your firm? If not, come to my upcoming May 26th program at the Small Business Development Center in Denver and learn to reach new heights. If you already have a plan and want to go to even higher with it, come to my program. |
| | ARE YOU THINKING BIG ENOUGH? Jacky was not even 15 when she embraced the vision of her firm, Faber Worldwide Shipping. She thinks big and holds a broad intention. Use the Attraction Strategy to power the pull. With my clients, I often find that they're not thinking big enough. It doesn't take that much more time, talent, and treasury to build a BIG firm. However you have to start out with a BIG vision and then take action to make it happen. |
| | ARE YOU HAVING FUN YET? Jacky combines a strong work ethic and clarity of values with her feminine charm, her creativity and love of adventure plus a deep intelligence gained from the classroom and the street. Besides being a midshipman and business person, she sings, dances, and plays various instruments to help people experience joy. People are attracted to her because she knows how to have fun along the way. This is the secret to avoiding burn out and accomplishing great goals. Enjoy the Journey! |
| | WITH WHOM ARE YOU SURROUNDING YOURSELF? Jacky attracts a good lawyer, Erza Pickering, to help get her out of jail. She hires that same lawyer to help her structure her firm. She attracts a mature, highly competent man of integrity, John Higgins, as her second in command. John finds a trustworthy bank for her savings, provides good suggestions, is a loyal supporter, and manages the books. She starts a fishing business on the side and hires a young coxswain to run it while she tends to other matters, thereby making her money work for her. She is a loyal friend to many who bend over backwards to help her when the going gets tough. Jacky is generous and shares her wealth with her crew and the disadvantaged. Even at a young age she becomes a philanthropist and starts an orphanage for needy children in her old neighborhood. Use the Connections Strategy — surround yourself with the proper people and decrease the impact of negative people. |
There are many, many more lessons. You'll just have to pick up this book series yourself and come to my Small Business Workshop.

Upcoming Public Events

Friday, May 14, 2010. Join Theresa at the upcoming Institute of Management Consultants meeting. It features Trina Hoefling on "Forming, Managing, and Leveraging Virtual Partnerships to Grow Your Business and Your Clients' Businesses." 7:00 - 9:00 AM MDT at the Denver Athletic Club. Learn more and register at www.imcusa.org.

Wednesday, May 26, 2010. Theresa presents "Mastering the Rockefeller Habits to Reach New Heights of Profit, Productivity, and Passion." 9:00 AM - Noon MDT at the Denver Metro Small Business Development Center, Denver Metro Chamber of Commerce. 1445 Market St. Learn more and register at www.denversbdc.org.

Wednesday and Thursday, May 26 and 27, 2010. Join Theresa at the 2010 Glue Conference at the Omni Interlocken Resort, 500 Interlocken Boulevard, Broomfield. It features Ryan Sarver, Director of Platforms, Twitter; Scott Chasin, CTO McAfee SaaS; and many others as they explore how to "glue" all of these web-based apps, data, people, work-flows, and networks together in cloud computing. Learn more and register at www.gluecon.com.

Friday, June 4, 2010. Join Theresa at the Colorado BPW Education Foundation's fundraiser. It features Carlotta LaNier sharing her personal story, "A Might Long Way: My Journey to Justice at Little Rock Central High." 5:30 - 8:00 PM MDT. Register at www.cwef.org.

Good News and Practical Information for You

Follow me on Twitter @TheresaSzczurek, and check out my latest blog posts about business and life performance. There you'll learn about the BPW Young Careerist Winner.

Give the Gift of Peak Business Performance

There is a proven formula for performance in business and life. Let Technology and Management Solutions, the catalyst for your extraordinary results, help you and your organization reach new heights. Make another great business decision — contact us today!

Believe and Act!

Theresa M. Szczurek, Ph.D.
CEO, Entrepreneur, Consultant & Business Coach, Speaker & Author
Technology and Management Solutions, LLC

Pass it on. Feel free to share this newsletter with your colleagues.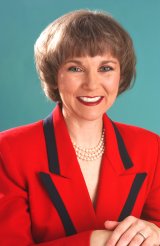 Theresa M. Szczurek, Ph.D.

Technology and Management Solutions

303.443.8674 Phone
413.473.2780 Fax

tms@tmsworld.com
www.tmsworld.com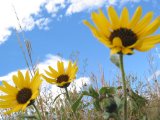 www.pursuitof
passionatepurpose.com

TMSworld
News Feed
Podcasts
Subscribe to this newsletter
iConnect is a service of
Roaring Pine
www.roaringpine.com

© Copyright 2008
Technology and Management Solutions