In the April 2014 Newsletter
Make Your Presentations Sizzle / Events / Blog

"There are 30 million presentations given each day," says Scott Schwertly, managing partner of Ethos3, a leader in presentation design and training. How many have you sat through that were dull, boring, and death by PowerPoint? Probably too many! Scott presented a fabulous full-day workshop for the Blue Ocean Enterprise Challenge finalists, including Radish Systems. I highly recommend his approach. Here are some take-aways.

The Three Most Important Elements of Good Presentations

CONTENT — How you build your presentation. A presentation is 60-70% content.
| | |
| --- | --- |
| | Establish credibility. |
| | Know your audience. They're asking, "What's in it for me?" |
| | Make sure you plan. Determine an objective, develop a theme, and outline your content. |
DESIGN — How you design your presentation. Design makes you make sense.
| | |
| --- | --- |
| | Use fonts that are sans-serif, not serif. |
| | Use white space. Keep slides minimalistic. Use more slides with fewer words. |
| | Know the Rule of Thirds. Divide a slide into 3 sections, either vertically or horizontally. Avoid words or images in middle third. |
DELIVERY — How you deliver your presentation. Delivery requires a fervent and committed effort to perfect while becoming natural and easy with practice.
| | |
| --- | --- |
| | Practice, practice, practice will build confidence and move you beyond fear. |
| | Go beyond the message. Be passionate! |
| | Give the right perception. Overdress, iron your clothes, show up early, empty your pockets, smile, and love your audience! |
Summary

As John F. Kennedy said, "The only reason to give a speech is to change the world." Now you can make a bigger impact from your presentations. Improve your content, design, and delivery.

Upcoming Public Events

Friday-Saturday, May 23-24, 2014. Join Theresa and hear Radish Systems pitch at the Blue Ocean Enterprise Challenge Main Event and Awards Ceremony. Lincoln Center, Fort Collins, CO. Get tickets now at blueoceanchallenge.com.

Practical Information for You

RADISH. Interested in more of the Radish story? Follow Radish @RadishSystems or @ChoiceView on Twitter. And subscribe to Radish's RSS feed.

BLOG. Check out my latest Radish Sprouts blog posts about business, career, and life performance. There you'll learn about Dakinís Tips for 1st Dollar Revenue.

Believe, Act, and Resolve in 2014!

Theresa M. Szczurek, Ph.D., CMC®
Radish CEO, Entrepreneur, Author, and Speaker


Pass it on. Feel free to share this newsletter, using my name and copyright declaration, with your colleagues.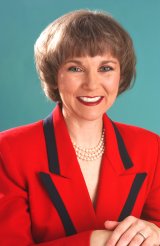 Theresa M. Szczurek, Ph.D.

Technology and Management Solutions

303.443.8674 Phone
303.496.0088 Fax

tms@tmsworld.com
www.tmsworld.com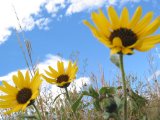 www.pursuitof
passionatepurpose.com

TMSworld
News Feed
Podcasts
Subscribe to this newsletter
© Copyright 2014, TMS
All rights reserved.