In the May 2007 Newsletter
Your One Key Question / Upcoming Events / Gazelles Growth Summit

Your Absolutely Critical Question

School is almost out for the summer, but don't let your business go on vacation too. Keep asking at least one good question.

SO WHAT IS YOUR ONE QUESTION ANYWAY? The answer to such a question is likely a critical number that measures the success of your business. It's a question you should be asking and tracking daily — and weekly, monthly, quarterly, and annually. For example, a marketing VP might ask about the number of new leads generated that day. For a sales manager, the question might be the amount of sales revenue booked. A fundraising director of a non-profit might want to know the dollar amount of funds raised. A finance manager might ask about the cash in the bank. The CEO or business manager would want to know the profit generated. Each person in the company should know his or her question and how it fits into the company question.

ARE ALL CRITICAL QUESTIONS SO FINANCIALLY 'HEAD' ORIENTED? No. Many companies also ask questions about the level of customer, shareholder, or employee satisfaction; the likelihood that current customers will make referrals for the company; whether the company is living true to its core values, and other 'heart' and meaningfulness measures. Even in these cases, a quantitative measure is possible.

A PERSONAL EXAMPLE. For me, my critical questions is a combination of profit, productivity, and passion. This number ties into my "Pursuit of Passionate Purpose" theme, and according to Pam Watson Korbel — author of More Money, Less Work, More Fun — it aligns with the top three things that business owners most desire.

So I ask myself:
| | |
| --- | --- |
| | How much is my business making after deducting cost of goods sold and expenses, i.e., my profit? (This is my 'head' or financial measure.) |
| | How much time am I working per week, and how many hours am I spending on contracts compared to the hours I'm actually billing? (This is my 'hands' or doing measure.) |
| | How intense is my passion for pursuing this purpose on a -5 to +5 scale, where +5 is the highest? (This is my 'heart' measure.) |
I wish I could always say that my critical number, the PPP combo, is where I want it to be. Being truthful, some days I have a long way to go, while other days are on track. Daily fluctuations are not uncommon.
SO WHY BOTHER MEASURING? Because developing a feedback loop is the means to make changes and continue to make progress (see p. 186 in Pursuit of Passionate Purpose). The most successful people and companies set a clear goal, regularly track performance toward it, and assess progress. If they're not yet where they want to be, do they quit? Absolutely not. They take responsibility, make the necessary mid-course adjustments, and continue to work persistently toward their goal.
PRACTICAL POINTERS FOR YOUR KEY QUESTION
| | |
| --- | --- |
| | Increase clarity of purpose. Reaffirm your commitment to your goal. What is the critical number you are working toward? What is the one question to keep you on track? |
| | Increase focus. Proactively refocus on some very small piece of the purpose. |
| | Increase energy. Continue to direct yourself and your teammates on thinking, feeling, and doing — the head, heart, and hands energy — toward that outcome until there is some positive feedback. |
WHAT DO YOU DO WHEN YOU ACHIEVE YOUR GOAL? Appreciate and reward yourself and your team, of course. Make sure you build in motivating rewards as part of the process.
SO WHAT ABOUT YOU? What's your critical number? What is your one question? Make sure you know what you're working on and living to achieve.
Upcoming Public Events
Monday, June 4, 2007. Al Gore does the opening keynote at the Special Libraries Association conference in Denver. Theresa speaks at the Monday lunch to a subgroup about "Pursuit of Passionate Purpose" and then conducts a book-signing open to all conference attendees.
Thursday, June 28, 2007. Theresa conducts a program on "Going with the Flow" for Associated Consultants International. 3:45 - 6:00 PM MDT at Sun Microsystems in Broomfield, CO. Open to guests who pre-register. Send an email to tms@tmsworld.com to learn more.
June 2007. Theresa is a judge for the prestigious Esprit Entrepreneur Awards, the October event which honors Boulder County's hottest entrepreneurial ventures.
Monday, July 9, 2007. Theresa becomes incoming Chair of the Consultants PEG (Professional Experts Group) of the National Speakers Association. In this role, she facilitates the PEG session at the NSA national conference in San Diego. 1:00 - 3:30 PM PDT.
Tuesday, July 10, 2007. Experience Theresa's mega-session on "Going with the Flow: How managing your polarities can produce extraordinary revenue streams." 3:30 - 5:00 PM PDT at the NSA national conference in San Diego.
Boost Your Sales
Mark your calendars and attend the Gazelles Fall Growth Summit in Las Vegas, October 23-24, 2007. Hear seven of the best thought leaders including:
| | |
| --- | --- |
| | GEOFFREY MOORE, author of five books, including: Dealing With Darwin: How Great Companies Innovate at Every Phase of Their Evolution, Crossing the Chasm, Inside the Tornado, and Living on the Fault Line. |
| | ROBERT CIALDINI, Ph.D., author of the perennial bestseller: Influence: the Psychology of Persuasion. |
Keep asking your one key question!
Theresa M. Szczurek, Ph.D.
CEO, Consultant, Business Coach, and Speaker
Technology and Management Solutions, LLC
P.S. Pass it on. Feel free to share this newsletter with your colleagues.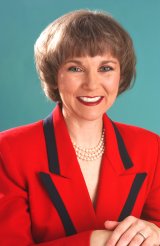 Theresa M. Szczurek, Ph.D.

Technology and Management Solutions

303.443.8674 Phone
720.294.8302 Fax

tms@tmsworld.com
www.tmsworld.com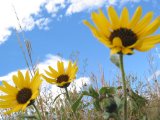 www.pursuitof
passionatepurpose.com

TMSworld
News Feed
Podcasts
Subscribe to this newsletter
iConnect and CallMe are services of Roaring Pine
www.roaringpine.com

© Copyright 2007
Technology and Management Solutions