In the May 2008 Newsletter
Passionate for Work / Sticky Ideas / Events
Is Your Passion Burning for Work?
The answer could depend on whether you believe you're making progress. See details at my blog (www.radishsprouts.typepad.com) and take a Progress Inventory to see where you stand.
Are Your Ideas Sticky?
What a fabulous experience it was to hear Chip Heath, Stanford University Business School Professor and best-selling coauthor of Made to Stick speak at the NSA Speaker Palooza recently in San Francisco. Here's a summary of his valuable message.
What makes ideas stick? Think of John F. Kennedy's vision in 1961 for the United States to "put a man on the moon and return him safely to earth before the end of the decade." This idea stuck and mobilized a nation. It embodied the six SUCCESS concepts:
| | |
| --- | --- |
| | SIMPLE. If you say ten things you say nothing. Have a high concept message. You know it's simple if it affects decisions. |
| | UNEXPECTED. Be surprising. Get attention by breaking a pattern. Find a well accepted pattern and then break it. |
| | CONCRETE. Find and use a concrete description. Which of the following introductions on the Match.com online dating service would stick with you? "Hey, are you looking for love?" or "Hand model turned doctor new to NYC." Most of the 1000 Match.com introductions Heath studied looked like the first example, yet the second statement is more concrete and descriptive. |
| | CREDIBLE. Cite facts, testable credentials, and authorities. Consider the 1980 presidential election debate where Ronald Reagan closed with this statement, "Ask yourself, 'Am I better off today than I was four years ago?' If no, I would like to be your president." This statement allowed YOU to test it yourself and be the credible source. Find and use a testable credential. |
| | EMOTIONAL. Emotion is the means to get people to care. For example, a public service campaign in Texas sought to decrease litter especially from 18-to-30-year-old truck driving males (referred to as Bubba). Rather than the standard "Give a hoot, don't pollute" message from an owl, the message for Bubba was "Fines for roadside litter start at $500." This campaign tapped into Texans' patriotic identity and the notion that you "Don't MESS with Texas." Litter dropped 73% in five years. Most important decisions such as patriotism, religion, and beliefs involve identity. Find and communicate the right identity. |
| | STORIES. Stories are portable across time and borders. Spin in your own mind a springboard story. Find and use stories. |
What is standing in the way of stickiness? The curse of knowledge. Drop complexity and abstraction. Instead use messages that are simple, unexpected, concrete, credible, emotional, and have stories. So Passionate Pursuers, make your ideas STICKY!

Upcoming Public Events

Friday - Saturday, May 30 - 31, 2008. Join Theresa at the BPW/CO State Convention at the Doubletree Hotel. I-225 and Iliff, Aurora, CO. Theresa is a judge for the "Young Careerist" Program, a position she should know something about. This Women's Empowerment Weekend features Karen Newman on "Work Climates that Support Women" and Dean Savoca on "Mastering the Zone." Learn more at www.bpwco.org.

Friday, June 6, 2008. National Speakers Association Video Showcase of some of the best Colorado speakers. Free from 8:30 AM - 3:00 PM MDT. Contact Theresa (tms@TMSworld.com) for location.

Sunday, June 22, 2008. Theresa dances with the Postoley Dance Group. Pearl Street Mall, Boulder, CO. 3:30 PM MDT for a half hour. Free and open to the public as part of Village Arts Commission international festival!

Saturday, August 2, 2008. National Speakers Association Convention, New York City. Theresa is the 2007-2008 Chair of the Consultant Professional Expert Group (PEG) and runs her session at 4:00 PM EDT. This is NOT TO BE MISSED. It will feature Robert W. Danzig, CPAE, the legendary former CEO of Hearst Newspaper Group. Danzig will share "A View from the Other Side of the Desk: Former Hearst CEO Tells Consultants What They Need to Know." Register for the convention at www.nsaspeaker.org.

Focus, Finish, and Fly to Live, Love, Laugh

Theresa M. Szczurek, Ph.D.
CEO, Entrepreneur, Consultant & Business Coach, Speaker & Author
Technology and Management Solutions, LLC

Pass it on. Feel free to share this newsletter with your colleagues.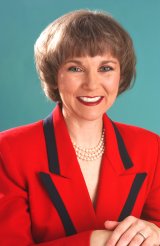 Theresa M. Szczurek, Ph.D.

Technology and Management Solutions

303.443.8674 Phone
720.294.8302 Fax

tms@tmsworld.com
www.tmsworld.com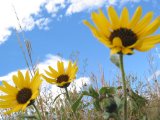 www.pursuitof
passionatepurpose.com

TMSworld
News Feed
Podcasts
Subscribe to this newsletter
iConnect and CallMe are services of Roaring Pine
www.roaringpine.com

© Copyright 2008
Technology and Management Solutions