In the May 2010 Newsletter
Rockefeller Habits for Business Growth / Events / News

Rockefeller Habits for Passionately Pursuing Business Growth

Recently at the Colorado Capital Conference, award-winning entrepreneur Ryan Martens, co-founder of Rally Software, shared one of his secrets to growth and success, "We use the Rockefeller Habits." From my experience as a business coach, I know these habits are very helpful. That's why we're using them in my new company, Radish Systems, together with the 'Pursuit of Passionate Purpose' success model.

Practical Pointers on 3 of 10 Best Habits of Fast Growing Companies

1. CORE IDEOLOGIES ARE 'ALIVE' IN THE ORGANIZATION.
| | |
| --- | --- |
| | Discern your values. This is the foundation on which to build and run the company. When people are doing work that is inline with their values, they find more meaning. Meaning is one of four essential elements for intrinsic motivation and passion. |
| | Know your core purpose. Why do you exist? Establish a vision of what you would like to see happen and quantify it with a 10-25 year goal (Big Hairy Audacious Goal or BHAG®). A vision is a dream with a plan. |
| | Regularly check in to ensure your team lives these ideologies. Share stories of employees who represent the values, passion, and purpose. |
2. A COMMUNICATION RHYTHM IS ESTABLISHED. INFORMATION MOVES THROUGH THE ORGANIZATION ACCURATELY AND QUICKLY.
| | |
| --- | --- |
| | All employees are in some kind of a daily and weekly huddle. The faster you want to grow, the more you need to communicate. Really! |
| | Huddles cascade from senior management to frontline or visa versa. |
3. EVERYONE IS ALIGNED WITH THE #1 PRIORITY THAT NEEDS TO BE ACCOMPLISHED THIS QUARTER.
| | |
| --- | --- |
| | Top Priorities or rocks (no more than 3 to 5) are identified and ranked for the quarter. |
| | A Critical Number or metric is identified and aligned with the #1 Priority. |
| | A Quarterly Theme is established that brings the key Priority / Critical Number alive. |
| | A Scoreboard for the Critical Number is posted and the Theme is announced. |
| | All employees know what the Celebration / Reward will be. |
CASE STUDY. As we formed Radish Systems, we established and documented our core ideologies including our values, core competencies, passion, purpose, vision, and BHAG. These are posted on our 1-page Strategic Plan which we refer to regularly. We have experimented with different meeting rhythms. While this is still a work in progress, we know that more, regular meetings are helpful. During our annual and quarterly planning sessions we established our priorities, critical numbers, and theme. The biggest challenge has been clarifying the critical number that is relevant and easy for all. While implementing the Rockefeller Habits is a journey or process, it is helping us align, learn, and grow. What has been said before is true, that routine sets you free.

Next month I will cover another set of the Habits.

Upcoming Public Events

Friday, June 4, 2010. Join Theresa at the Colorado BPW Education Foundation's fundraiser. It features Carlotta LaNier sharing her personal story, "A Might Long Way: My Journey to Justice at Little Rock Central High." 5:30 - 8:00 PM MDT. Register at www.cwef.org.

Monday - Wednesday, June 7 - 9, 2010. Book a meeting now with Theresa at the Apple Worldwide Developers Conference (WWDC10) in San Francisco.

Good News and Practical Information for You

Follow me on Twitter @TheresaSzczurek, and check out my latest blog posts about business and life performance. There you'll learn about Lessons a Good Book Can Teach About Growing Your Business.

Believe and Act!

Theresa M. Szczurek, Ph.D.
CEO, Entrepreneur, Consultant & Business Coach, Speaker & Author
Technology and Management Solutions, LLC

Pass it on. Feel free to share this newsletter with your colleagues.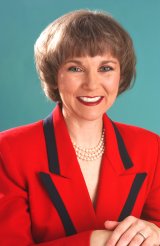 Theresa M. Szczurek, Ph.D.

Technology and Management Solutions

303.443.8674 Phone
413.473.2780 Fax

tms@tmsworld.com
www.tmsworld.com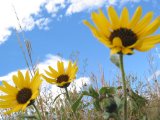 www.pursuitof
passionatepurpose.com

TMSworld
News Feed
Podcasts
Subscribe to this newsletter
iConnect is a service of
Roaring Pine
www.roaringpine.com

© Copyright 2008
Technology and Management Solutions