In the May / June 2012 Newsletter
Getting the Help You Need / Events / Blog
As the Bible says, "Ask and ye shall receive." How often do you reach out and request what you really need? Many times we work alone or hold back in fear of what others will think if we ask. In fact, connections with self, proper people, and spiritual sources are all part of the winning formula.
When I interviewed him for my Pursuit of Passionate Purpose research study, author Jim Collins said, "The right people help along the way. This inner circle of people with integrity won't let you down. If you were on a life raft in a stormy ocean, you could rely on them." Not surprisingly, 'having the right people on the bus' is also mentioned in his book, Good to Great, as one of the determining factors distinguishing great organizations from those that are merely good, and as the closest link between a great company and a great life. People genuinely want to help, although some may not be as tactful and others not as forthright as you would like.
RADISH EXAMPLE. Last month before my monthly e-newsletter, I sent out a special email message asking if you knew of possible co-investors, seed investors, or business partners for Radish Systems. I was pleasantly surprised at the positive response I received and continue to receive from you. Thank you for your help and for your demonstration of the power of the Connections Strategy.
Practical Pointers for Getting the Help You Need
| | |
| --- | --- |
| | ATTRACT. Hold a broad intention of what you want. Imagine the help you need coming your way. Be open to the possibilities. Believe that you will receive. Use the Attraction Strategy. |
| | ASK. People want to be wanted. They like to help. Some are standing on the sidelines wishing they could be involved. Perhaps your passionate purpose can bring meaning to their lives, and it may even become, for a time, their reason for being. |
| | PRAY. The help you need may come from spiritual sources. If these forces are real to you, recognize and embrace them. Spiritual connections positively influence some people's pursuits. As Paulo Coelho states in The Alchemist, "When you want something, all the universe conspires in helping you achieve it." |
| | APPRECIATE. Be sure to take time to thank those around you. Be grateful. A little appreciation goes a long way. Let your supporters know you value them. |
| | HELP OTHERS. It never seems to fail — when you help others, others will help you. You can learn a lot in the process, especially about how to involve others in your quest. |
Upcoming Public Events

Monday-Wednesday, August 13-15, 2012. Be sure to attend the Technology Advances track at SpeechTEK 2012 in New York City. Radish will present, "Add a V for Visual to Your IVR Now for Mobile Users on Any Network." Tuesday, August 14, 11:45 AM- 12:30 PM EDT. The focus of the SpeechTEK conference is innovative multimodal ways to connect better with customers. Contact media@RadishSystems.com to schedule a meeting.

Practical Information for You

RADISH. Interested in more of the Radish story? Follow Radish @RadishSystems or @ChoiceView on Twitter. And subscribe to Radish's RSS feed.

BLOG. Check out my latest Radish Sprouts blog post about business, career, and life performance. There you'll learn about Funding Start-ups; Fueling Growth.

More Money, Less Work, More Fun!

Theresa M. Szczurek, Ph.D., CMC®
Radish CEO, Entrepreneur, and Speaker


Pass it on. Feel free to share this newsletter with your colleagues.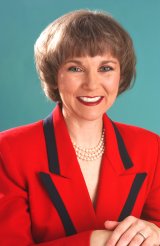 Theresa M. Szczurek, Ph.D.

Technology and Management Solutions

303.443.8674 Phone
303.496.0088 Fax

tms@tmsworld.com
www.tmsworld.com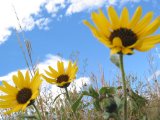 www.pursuitof
passionatepurpose.com

TMSworld
News Feed
Podcasts
Subscribe to this newsletter
iConnect is a service of
Roaring Pine
www.roaringpine.com

© Copyright 2012, TMS
All rights reserved