In the May 2015 Newsletter
Optimism / Events / Blog

Is it a sunny day? Regardless of whether there are clouds, rain, or sunshine outside, the answer lies within you. Successful Passionate Pursuers have Optimism. They carry a hopeful, upbeat disposition and believe that good prevails.

What Is Optimism?

My theme in 2015 is "Be a SUNFLOWER." Each letter of the word aligns with one of the traits of successful Passionate Pursuers. O stands for Optimism. From Pursuit of Passionate Purpose (p. 52), "Norman Vincent Peale in The Power of Positive Thinking popularized and humanized the importance of a can-do outlook using examples of real people. People with a positive attitude carry a hopeful, upbeat disposition with the belief that good ultimately overcomes evil."

Insights from a Labyrinth Walk

During a week-long meditation retreat in the mountains led by Shinzen Young, I walked the outside labyrinth. Merriam-Webster defines labyrinth as a place that has many confusing paths or passages, something that is extremely complicated or difficult to understand. However, Veriditas has a different view of a spiritual, meditation labyrinth, "The labyrinth is not a maze. There are no tricks to it and no dead ends. It has a single circuitous path that winds its way into the center. The person walking it uses the same path to return from the center and the entrance then becomes the exit. The path is in full view, which allows a person to be quiet and focus internally.

Generally there are three stages to the walk: releasing on the way in, receiving in the center, and returning by following the path back out of the labyrinth. Symbolically, and sometimes actually, you are taking back out into the world that which you have received.

Here are my insights.
| | |
| --- | --- |
| | Be Grateful for those who have helped bring you to where you are now and those who have come this way before, and have shown the way, and have tended the path. |
| | Keep Going. Put one foot in front of another. The journey brings the joys, satisfaction, and learnings of life. Sometimes it looks like you are so close to the finish, but there may be a long way to go. There may be obstacles along the way, but don't let them stop you! |
| | Rest and Appreciate. See the beauty and small, little flowers along life's way. Hear the birds chirp. What messages do they bring? Feel the air with a touch of moisture. Notice the dew sparkling in the morning sunlight. Enjoy the diversity and difference of each stone along the path. |
| | Savor your Progress. Pat yourself on the back for what you have accomplished. |
| | Be Optimistic. Just like sunflowers which turn to the sun, raise your face to the light. Find hope and the bright spots in life's journey. Remember and sing the popular American song, Keep On the Sunny Side. |
Keep on the Sunny Side
This song was originally written in 1899 by Ada Blenkhorn (1858–1927) with music by J. Howard Entwisle (1866–1903) and popularized in a 1928 recording by the Carter Family.
There's a dark and a troubled side of life;
There's a bright and a sunny side, too;
Tho' we meet with the darkness and strife,
The sunny side we also may view.
[chorus]
Keep on the sunny side, always on the sunny side,
Keep on the sunny side of life;
It will help us every day, it will brighten all the way,
If we keep on the sunny side of life.
Summary

Life and work are a spiritual journey, whether you realize it or not. Similar to walking a labyrinth, have hope as you notice, learn, appreciate, and continue along the way. Keep on the sunny side of life!

Upcoming Public Events

June 5-7, 2015. Join Theresa at the 96th Annual Convention of Business and Professional Women of Colorado. It will be an exciting program with dynamic guest speakers. Gunnison, CO.

June 16-17, 2015. Meet Theresa at the Call Center Week show in Las Vegas. Contact me to book a meeting.

Now. See the latest Radish Systems Newsletter with links to an online webinar, "How Visual IVRs Bolster Customer Engagements and Profits" featuring Theresa, and to a white paper, "Make Customers Happy with a True Visual IVR."

July 10-12, 2015. Theresa is in Chicago. Meet up with her there.

August 17-19, 2015. SpeechTEK 2015 conference in New York City. Theresa and Radish Systems will speak. Learn more and meet Theresa at SpeechTEK.

Practical Information for You

GIVE THE GIFT OF PASSIONATE PURPOSE. You can buy my book at the Passionate Purpose Store. It's a meaningful gift that keeps on giving.

RADISH. Interested in more of the Radish story? Follow Radish @RadishSystems or @ChoiceView on Twitter. And subscribe to Radish's RSS feed.

BLOG. Check out my latest Radish Sprouts blog posts about business, career, and life performance. There you'll learn about WHOLENESS: Tips to Cultivate Intuition.

Be a SUNFLOWER in 2015!

Theresa M. Szczurek, Ph.D., CMC®
Radish CEO, Entrepreneur, Author, and Speaker


Pass it on. Feel free to share this newsletter, using my name and copyright declaration, with your colleagues.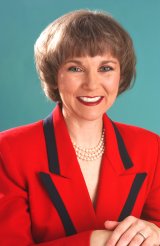 Theresa M. Szczurek, Ph.D.

Technology and Management Solutions

303.443.8674 Phone
303.496.0088 Fax

tms@tmsworld.com
www.tmsworld.com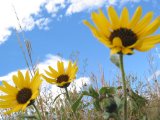 www.pursuitof
passionatepurpose.com

TMSworld
News Feed
Podcasts
Subscribe to this newsletter
© Copyright 2015, TMS
All rights reserved.