In the June 2008 Newsletter
Market Research from Blogs / Business as Performance / Events
Market Research from Blogs
Market research capability has moved to a new level! Read my newest blog on how Umbria turns unstructured online conversations and social media into relevant and actionable market intelligence. While you're at my blog, register for my RSS feed so you'll receive new postings automatically.
Business and Life as Performance
During my 12-year-old daughter Annie's recent piano camp, I rediscovered a universal lesson useful for everyone young and old. A great performance, just like superior results in any area of work or life, does NOT just magically appear. It's the end product of tremendous effort — pursuit of passionate purpose in itself.
Whether you're giving a speech, making a point at a meeting, convincing teammates to take the right course of action, striving to close a sale, or playing a Sonata, these PRACTICAL POINTERS apply:
PASSION
PURPOSE
PURSUIT involving: Preparation, Persistence using a 'divide and conquer' approach, Practice, Support of a community of people, and Performance
ASSESSMENT of Progress and Celebration
PERSONAL EXAMPLE
Consider Annie who played Muzio Clementi's Sonatina Opus 36, No. 3 with the Faculty String Quartet last week at the Suzuki Institute Music Camp in Beaver Creek. This remarkable event started when Annie's passion for piano playing was combined with the purpose of performing in the honor's recital. She pursued this goal by preparing — relearning the piece by dividing the movement into sections, sections into phrases, phrases into measures and then conquering them note by note. She mastered first the right hand, then the left hand, and integrated them together. This required consistent, daily practice. Constructive feedback from her teacher helped her get ready to create the audition video. Other people, like her parents, also supported the effort. Next, the Suzuki Institute's teachers reviewed hundreds of audition tapes and selected Annie's.
Yes! This was an exciting accomplishment and progress toward the end goal, which further ignited her passion, clarified her purpose, and set off the next round of pursuit — more practice with her teacher and a performance coach and preparation with the proper attire. When we arrived in Beaver Creek, there were special rehearsals reviewing every detail of staging, entering, bowing, breathing, coordinating with the string quartet, testing the 9-foot Steinway grand piano, and final polishing of the piece with a master instructor.
Finally it was time for the real thing. It's no surprise that Annie gave a magnificent performance receiving great applause and many compliments. Afterwards we celebrated with peach pie and ice cream! This positive experience greatly built her confidence and she's now ready for the next step.
BUSINESS EXAMPLES
If each of us only took all of these steps in preparing for performances in work. Having worked with many coaching clients — both organizations and leaders — to help them successfully pursue their goals, I have seen the extraordinary results this approach can bring, whether it's building an entrepreneurial venture, launching a new product, making great presentations, or anything else you're passionate about.
Let me know about your own performance successes. Here are some I've been involved with:
Boundless Corporation, a leading supplier of lithium-ion battery packs. TMS helped them revise their business plan and present it to their Board of Directors for review and approval. This was a performance unto itself!
iCAST, a non-profit helping communities implement sustainable development. TMS helped them take their strategic plan to a new level, receive approval from their Board, and begin to execute the plan.
Five Teleconferencing Companies. TMS built and ran Customer Advisory Councils and Forums which strengthened customer relationships and generated revenues for all of them.
Upcoming Public Events

Saturday, August 2, 2008. National Speakers Association Convention, New York City. Theresa is the 2007-2008 Chair of the Consultant Professional Expert Group (PEG) and runs her session at 4:00 PM EDT. This is NOT TO BE MISSED. It will feature Robert W. Danzig, CPAE, the legendary former CEO of Hearst Newspaper Group. Danzig will share "A View from the Other Side of the Desk: Former Hearst CEO Tells Consultants What They Need to Know." Register for the convention at www.nsaspeaker.org.

Focus, Finish, and Fly to Live, Love, Laugh

Theresa M. Szczurek, Ph.D.
CEO, Entrepreneur, Consultant & Business Coach, Speaker & Author
Technology and Management Solutions, LLC

Pass it on. Feel free to share this newsletter with your colleagues.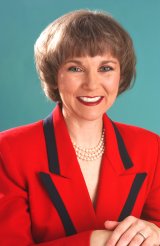 Theresa M. Szczurek, Ph.D.

Technology and Management Solutions

303.443.8674 Phone
720.294.8302 Fax

tms@tmsworld.com
www.tmsworld.com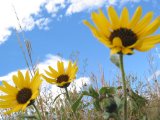 www.pursuitof
passionatepurpose.com

TMSworld
News Feed
Podcasts
Subscribe to this newsletter
iConnect and CallMe are services of Roaring Pine
www.roaringpine.com

© Copyright 2008
Technology and Management Solutions