In the June 2009 Newsletter
Q2 and How Are You? / Rare Space's Formula to Win Business /
Q3 Plan Pointers / News
Q2 and How Are You?
Q209 is gone. Was it all that you planned for it to be? You do have a plan right? If so, now is the time to review it, assess progress, set your Q3 plan, and pursue it. If not, make sure you create a Q3 plan NOW. Check out great tips in my ColoradoBIZ article.
Don't be like Alice in Wonderland. You remember when Alice met the Cheshire Cat in the tree and asked, "Which road should I take?" The Cat responded, "Well it depends a great deal on where you want to go." Alice said, "I don't much care where." And the Cat replied, "Then it doesn't matter. If you don't know where you are going, any road will get you there."
Take my 8th-grade Girl Scout troop, for example. They love to go camping, but at first they didn't like to plan anything. Now they realize that if they don't plan, either we don't go or they don't get what they want. Planning actually saves them time and energy — it delivers the fun.
CASE STUDY. Consider Rare Space, a tenant advisory services firm that promotes client success by solving and delivering solutions for commercial real estate needs. They realized that in order to grow, they needed to take their plan and practices to the next level. TMS worked with them and conducted a company and sales force assessment. We then planned, designed, facilitated, and documented the strategic planning / execution process for Rare Space.
"As a result of the time we spent with Technology and Management Solutions and the client interviews TMS conducted, we learned a lot," said Tom Grotewold, Rare Space Founder and CEO. "We now have a one-page strategic business plan that our firm actually uses. We understand why our clients like working with us, and we win more business because we know what our strengths are and what's important to creating happy clients. We meet once a week, and also briefly once a day. These meetings actually solve problems, keep the communications flowing and allow us to reinforce our company core competencies, values and beliefs. We hope these benefits are just the beginning, because we now have the tools and methods we need for even greater success."
This approach works for individuals and families as well as for-profit, non-profit, and government organizations. Try it and see the results!
Practical Pointers for Q3 Planning
from the book, Pursuit of Passionate Purpose
| | |
| --- | --- |
| | ASSESS PROGRESS. How are things going? Ask yourself the tough questions. Be honest. Many companies report that sales are down, closing intervals are up, and their pipeline is not big enough to make up for it. This is the perfect time to do a sales assessment. Start by taking the free sales grader. Then get some help and do a comprehensive evaluation. You'll learn what to do to strengthen your sales results. |
| | FIND PASSION. Reaffirm your values and your core competencies. In the intersection of these, you and your firm define its passion. Passion is the fuel for the pursuit. |
| | ALIGN PASSION WITH PURPOSE. What is your purpose? Where do you want to be in 10 to 25 years? Do you have a vision? Who are you serving? |
| | PURSUE PURPOSE. This is where you establish your 3-to-5 year, 1-year, and Q3 goals. What do you need to do over the next quarter so you'll be where you want by the end of this year? Establish clear metrics — what are your key performance indicators of progress? Reduce the plan down to what you need to do each day. For example, in sales, determine how many call attempts, conversations, appointments, and meetings are needed to get to your revenue goal. Make sure your plan is written down and visibly displayed. Establish a rhythm of communication — have a daily huddle with your team. Check on plan results weekly, monthly, and quarterly to track progress. |
The worst of times? The best of times? Which times are these for you? It's your choice. It depends on your plan and how well you're pursuing it. Allow yourself to BELIEVE that everything is possible. Then ACT on your pursuit!

News You Can Use

Mark your calendars for August 20th in Denver. Theresa will present "Practical Business Actions to Survive and Thrive in the New Economy" over lunch. More details will follow shortly.

Check out my latest Radish Sprouts blog posts on business and life performance. There you'll learn about:
| | |
| --- | --- |
| | Where is your MESA?. The MESA program encourages "Mathematics, Engineering, and Science Achievement" among middle schoolers and high schoolers. Exactly what our country needs! Is your school involved? |
| | More Freedom and Joy at Work. What if you brought a sense of freedom, joy, and exploration to your work and life every day? Is it possible to perceive each day as an adventure and learning experience, regardless of attachment to the exact outcome? |
To stay connected, you can follow me on Twitter @TheresaSzczurek. You can link with me on LinkedIn and Facebook. You can also subscribe to the Radish Sprouts feed to receive new postings automatically when they're released.
Believe and Act!
Theresa M. Szczurek, Ph.D.
CEO, Entrepreneur, Consultant & Business Coach, Speaker & Author
Technology and Management Solutions, LLC
Pass it on. Feel free to share this newsletter with your colleagues.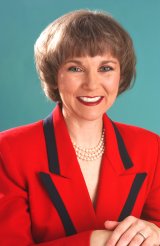 Theresa M. Szczurek, Ph.D.

Technology and Management Solutions

303.443.8674 Phone
413.473.2780 Fax

tms@tmsworld.com
www.tmsworld.com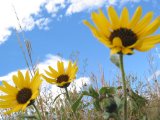 www.pursuitof
passionatepurpose.com

TMSworld
News Feed
Podcasts
Subscribe to this newsletter
iConnect is a service of
Roaring Pine
www.roaringpine.com

© Copyright 2008
Technology and Management Solutions