In the July 2008 Newsletter
News on Noble Purpose / Are You Playing Enough? / Events
Noble Purpose and More
John Trefny, President Emeritus, Colorado School of Mines, believes we must "...envision not only that sustainable future, but also help steer it towards the noble purposes..." For the rest of this interview and why it should matter to you, visit my blog, www.radishsprouts.typepad.com.
While you're there, you can also learn about the ten commandments as practiced by the General Motors Electric Vehicle team. (These may surprise you and help your own business.) Plus gain tips for creatively following up with clients.
Play and Pursuit of Noble Purposes
Has your work pursuit become a grind? Are you playing enough? Having just returned recharged from a few days backpacking and camping with my family in the Colorado mountains, I can speak to the benefits of simple, playful moments.
As I pause now to close my eyes, I feel the gentle breeze on my face as it moves the colorful wildflowers in the peaceful meadow, hear the busy birds chirping, smell the pine needles, sense the increased confidence in my 12-year-old daughter after she learned outdoor survival skills, taste the refreshing stream water after a long, uphill hike, and see the brilliant starry night. These moments and their memory reignite my energy to continue to pursue my passions. What about you?
"All work and no play makes..." We've all heard it before, perhaps from your spouse and children and perhaps from your work associates. Yet with the demands of your business in these increasingly challenging times, it can be hard to justify being playful. Here are some suggestions from p. 108 in Pursuit of Passionate Purpose.
MAINTAINING A PLAYFUL ATTITUDE BRINGS BENEFITS:
More creativity, since play allows for experimentation
Less stress, since play reduces psychic tension
More confidence, since play develops competency
More connection to others, since play develops cooperation along with competition
PRACTICAL POINTERS:
Make your pursuit fun and playful
Smile more
Maintain a sense of humor and especially, laugh at yourself
Schedule and take a break. You deserve a 5-minute power meditation, a few days in nature, or a longer vacation. Book your next get-away now, even if it's just to the hammock in your backyard
SUMMARY. Play brings greater business performance, productivity, and passion. It makes business sense and allows you to successfully pursue noble purpose. How can YOU build more play into your work and life?

Upcoming Public Events

Saturday, August 2, 2008. National Speakers Association Convention, New York City. Theresa is the 2007-2008 Chair of the Consultant Professional Expert Group (PEG) and runs her session at 4:00 PM EDT. This is NOT TO BE MISSED. It will feature Robert W. Danzig, CPAE, the legendary former CEO of Hearst Newspaper Group. Danzig will share "A View from the Other Side of the Desk: Former Hearst CEO Tells Consultants What They Need to Know." Register for the convention at www.nsaspeaker.org.

Focus, Finish, and Fly to Live, Love, Laugh

Theresa M. Szczurek, Ph.D.
CEO, Entrepreneur, Consultant & Business Coach, Speaker & Author
Technology and Management Solutions, LLC

Pass it on. Feel free to share this newsletter with your colleagues.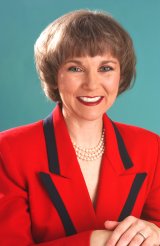 Theresa M. Szczurek, Ph.D.

Technology and Management Solutions

303.443.8674 Phone
720.294.8302 Fax

tms@tmsworld.com
www.tmsworld.com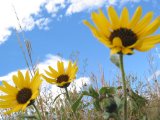 www.pursuitof
passionatepurpose.com

TMSworld
News Feed
Podcasts
Subscribe to this newsletter
iConnect and CallMe are services of Roaring Pine
www.roaringpine.com

© Copyright 2008
Technology and Management Solutions