In the July 2009 Newsletter
Turn Hell into Heaven / Events / News

Autopsy of the Project From Hell
Lessons Learned to Get Back to Heaven

The project from hell — most of you, unfortunately, know what projects I mean. These are the projects that do NOT deliver the needed results in the proper timeframe:
| | |
| --- | --- |
| | System delivery is delayed. |
| | Scope creeps. |
| | Responsible parties do not deliver appropriate solutions on time or on budget. |
| | Team members become frustrated, perhaps due to the incompetence of other team mates or elements beyond their control. |
| | The delivered system does not work as expected. |
| | The client never seems to be happy. |
The issues and problems go on, on, and on. The 80/20 rule may be at work here — 20% of the projects bring 80% of the headaches.
Here are some lessons I've learned on how to turn around the project from hell or avoid it altogether. These are in line with my 4-stage Pursuit of Passionate Purpose process.
FIND YOUR PASSION AND STICK TO IT
| | |
| --- | --- |
| | If a potential project is interesting and intriguing, but not consistent with your values and does not leverage your core competencies, i.e., your passion — Say No! |
| | Do a risk/reward assessment. The key is to do a good assessment ahead of time to screen out the most likely problem cases before they turn into nightmares. Do a situation analysis. Find out what problems have occurred before or exist now. If the risks are high and the reward is low — Say No! |
| | Screen for project criteria as well as for the people involved. If the people involved in the project are difficult to work with or suspect — Say No! |
| | Sometimes it's not easy to say No. However, it's easier if you can provide a suggested alternative. "Thanks for considering me for xyz project. However, I'm booked until next year and believe that person A has the experience you need." If you say No to projects that are not a match and are a set up for failure, you'll be able to say Yes to others that are winners. Say No to the 20% of projects that bring 80% of the headaches! |
ALIGN PASSION WITH CLEAR PURPOSE
| | |
| --- | --- |
| | Clarify the project definition. Make sure you have a clear description of the project upfront. Agree on the scope of work, detailed requirements, specifications, and success factors. Only agree to handle those parts of the project you can influence. Make sure project boundaries are clearly set so that parts beyond your control are outside the scope. Get it all in writing. |
| | Ensure that everyone knows what to expect and by when. Put down in writing what is expected of all parties. Determine project liaisons and their roles. Clarify how communications will take place and with whom. |
| | Ensure a rigorous process is established for completion of the project and make sure the entire team abides by it. Put together and get agreement on a project schedule, including the amount of time allocated for final test and approval. Demand that leaders of certain segments of the project follow an agreed-on process. |
| | Specify a test plan — what steps will be taken to ensure that the system meets the requirements, who will be doing the testing, and what time period is allocated for testing. |
PURSUE PURPOSE WITH A COMPETENT TEAM
| | |
| --- | --- |
| | Make sure the proper players, including high level champions, are involved. Get agreement upfront on the active participation that's needed and who will ensure it takes place. What will happen if this participation does not take place? Specify what other resources / people are needed and what budget there is to cover this expense. |
| | Allow only proven, highly competent people on the team. Especially if you have not worked with certain members before, interview them carefully to ensure tangible evidence of past performance. Past performance is the best indicator of future performance. Make sure you check references. Dig deeply to talk to second-tier references suggested by the first references. |
| | Notice any red flags. Trust your gut and your head. Take action to correct problems when they are small so they don't get bigger. |
| | Have a tight contract and put in escalating penalties for not meeting budget and deadlines. |
ASSESS PROGRESS
| | |
| --- | --- |
| | Especially with a new project and team, you need to constantly be monitoring results and readjusting. Keep track of what progress has been made and what has not been made. |
| | Issue regular status reports to keep all parties informed — communicate, communicate, communicate. |
| | Make mid-course corrections along the way. |
| | Smile, believe, and allow the project to flow. |
How do you avoid hell and stay in heaven? Say No to certain projects, say No to working with incompetent players, and say Yes to important project management processes.
Upcoming Public Events
Tuesday, August 20, 2009. Join Theresa as she teams with Steve Parry, Certified Sandler Sales Training Expert, to present "Practical Business Actions to Survive and Thrive in Tough Times." At the Denver Athletic Club for lunch. 11:30 AM - 2:00 PM MDT. Space is limited. Register at www.salesproductivity.us (mention you heard about this from Theresa). For more information contact Theresa.
Wednesday, August 26, 2009. Participate in a special webinar on "To The Top by Mastering the Rockefeller Habits: Reaching New Heights of Profit, Productivity, and Passion." 7:00 - 8:00 PM MDT. Register at www.BPWColorado.org. It's offered at a greatly discounted price of $5.
Thursday, September 17, 2009. Join Theresa as she presents "Practical Business Actions to Survive and Thrive in Tough Times." At the Cherry Creek Business and Professional Women's luncheon meeting. 11:00 AM - 1:00 PM MDT at Elway's, 2500 East 1st Avenue, Denver. Learn more at www.cherrycreekbpw.org.
Believe and Act!
Theresa M. Szczurek, Ph.D.
CEO, Entrepreneur, Consultant & Business Coach, Speaker & Author
Technology and Management Solutions, LLC
Pass it on. Feel free to share this newsletter with your colleagues.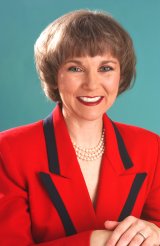 Theresa M. Szczurek, Ph.D.

Technology and Management Solutions

303.443.8674 Phone
413.473.2780 Fax

tms@tmsworld.com
www.tmsworld.com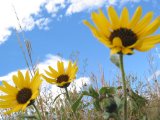 www.pursuitof
passionatepurpose.com

TMSworld
News Feed
Podcasts
Subscribe to this newsletter
iConnect is a service of
Roaring Pine
www.roaringpine.com

© Copyright 2008
Technology and Management Solutions