In the August 2009 Newsletter
Where is Your Energizer Bunny? / Events / News

TAKE ACTION to register now for my August 20th "Survive and Thrive" lunch program in Denver with Steve Parry, Sandler Sales Productivity expert. Register at www.salesproductivity.us (mention you heard about this from Theresa). For more information contact Theresa.

Are You the Energizer Bunny?

Last night I scanned over a stack of my daughter's Beanie Babies. On top of the pile was the Energizer Bunny wearing sunglasses and beating a drum. This bunny uses that drum to boost or stimulate energy. She produces so much vigor and liveliness that she needs sunglasses to shield her eyes. What drum do you and your team use for a pick-me-up or shot in the arm?

People who successfully pursue their purpose have tremendous energy, and they focus it to produce worthwhile results. Energy — the E in the "SUNFLOWER" traits of passionate pursuers — is the capacity to do work. Passionate Pursuers are like the Energizer Bunny producing and effectively using energy. Hire and retain Energizers. These are the folks that you want on your team. Learn more at my blog entry, Where is your Energy Source for Performance?

PACK ENERGIZERS. Have you ever gone on a journey without a suitcase or backpack? It's just as important to pack essentials when embarking on a path of passionate purpose. It's most helpful to pack energizers — the positive forces — that encourage you along the way. Instead, people often pack hindrances — the negative forces — that discourage them.

Both internal and external factors affect energy:
| | |
| --- | --- |
| | INTERNAL FACTORS, such as self-esteem, curiosity, integrity of effort, optimism, and fervor (or passion) can be important energizers. You, yourself, are in fact the biggest source of energy. Know what helps you to be your best. Is it exercise, meditation, healthy food, a stimulating conversation, a meaningful purpose, seeing progress toward your goal, or what? |
| | EXTERNAL FACTORS, such as the support of people, can be an encouraging force. Surround yourself with co-workers, mentors, friends, coaches, and others who help in some way. |
Learn more in Chapter 12, the Pack Strategy, in Pursuit of Passionate Purpose.
PRACTICAL POINTERS
| | |
| --- | --- |
| | Be aware of what energizes you and your teammates. Notice what makes you feel alive, engaged, and energized. Create a list and post it in a visible spot. |
| | Build. Intentionally nurture the positive forces. Seek to build yourself, support systems, spirituality, and other energizers. Take action. |
| | Remember to take the energizers with you. Use your team to strengthen your collective memory and remind you what to bring along. |
| | Hire, retain, and nurture Energizer Bunnies who produce, effectively use, and recharge others with their energy. Give out an Energizer Award to recognize and encourage. |
Upcoming Public Events
Tuesday, August 20, 2009. Join Theresa as she teams with Steve Parry, Certified Sandler Sales Training Expert, to present "Practical Business Actions to Survive and Thrive in Tough Times." At the Denver Athletic Club for lunch. 11:30 AM - 2:00 PM MDT. Space is limited. Register at www.salesproductivity.us (mention you heard about this from Theresa). For more information contact Theresa.
Wednesday, August 26, 2009. Participate in a special webinar on "To The Top by Mastering the Rockefeller Habits: Reaching New Heights of Profit, Productivity, and Passion." 7:00 - 8:00 PM MDT. Register at www.BPWColorado.org. It's offered at a greatly discounted price of $5.
Friday, September 11, 2009. Join Theresa at the Institute of Management Consultants program on "Secrets to Building a Successful Consulting Practice." It features an expert panel on this topic. 7:00 - 9:00 AM MDT at the Denver Athletic Club. Register at www.imcusa.org.
Thursday, September 17, 2009. Join Theresa as she presents "Practical Business Actions to Survive and Thrive in Tough Times." At the Cherry Creek Business and Professional Women's luncheon meeting. 11:00 AM - 1:00 PM MDT at Elway's, 2500 East 1st Avenue, Denver. Learn more at www.cherrycreekbpw.org.
October 20 - 21, 2009. Learn from Jim Collins, author of Good to Great, as he presents his newest work on How the Mighty Fall in a 4-hour workshop. Hear how executives from some of the fastest growing companies keep up the pace. Also learn from David Allen, bestselling author of Getting Things Done, Lynn Twist, author Soul of Money, and Aubrey Daniels author of Bringing Out the Best in People. Mark your calendars now for the Gazelles Growth Summit in Dallas. Learn more and register at www.gazelles.com (please specify Theresa as your Gazelles coach). In addition, join Theresa's exclusive team and be part of her sponsored executive discussions/dinners at the Summit. Contact Theresa for special registration information.
Good News and Practical Information for You
Check out my latest Radish Sprouts blog posts about business and life performance. There you'll learn about:
Believe and Act!
Theresa M. Szczurek, Ph.D.
CEO, Entrepreneur, Consultant & Business Coach, Speaker & Author
Technology and Management Solutions, LLC
Pass it on. Feel free to share this newsletter with your colleagues.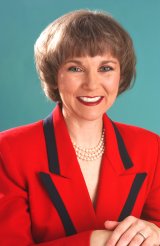 Theresa M. Szczurek, Ph.D.

Technology and Management Solutions

303.443.8674 Phone
413.473.2780 Fax

tms@tmsworld.com
www.tmsworld.com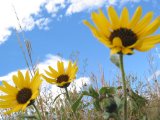 www.pursuitof
passionatepurpose.com

TMSworld
News Feed
Podcasts
Subscribe to this newsletter
iConnect is a service of
Roaring Pine
www.roaringpine.com

© Copyright 2008
Technology and Management Solutions