In the September 2006 Newsletter
Have You Noticed? / TMS in the Blogosphere / Events
Focus, Finish, and Fly this Fall
HAVE YOU NOTICED? It's Fall again. The brilliant yellows, reds, and oranges of nature are communicating their universal truth. Transformation — which is constant in business and personal life, but not always so obvious — has stepped on stage to reveal its presence. Mother Nature signals that now is the time to harvest the bounty produced in the Summer.
FOCUS, FINISH, AND FLY. Here is the final stretch required to harvest results from our 2006 efforts. This urgent, time-is-of-the-essence message is for businesses and their leaders alike. If you don't bring in the crops now, they may be lost forever.
MAKE SURE YOU MEASURE SUCCESS. What is your business measure of performance that indicates a plentiful yield? Is it revenues, profits, number of new clients, number of happy customers, or number of new products? Do you also measure the amount of fun and meaningfulness you are reaping from your pursuit? As you assess progress, recognize success, and evaluate results, you can garner what you should be continuing and what you should be doing differently. This assessment is the foundation from which to begin to plan for 2007.
USE A TREE. If you are fortunate enough to live where the seasons change, select a prominent tree that you see daily. Watch its changes. Use this tree as a monitor to keep you aware that the most valuable resource — time — is ticking by.
AN EXAMPLE. Consider one of my long-term clients. The founders of this small entrepreneurial venture have decided that now is the time to harvest their crops. They have clearly defined their measure of success and what they want to reap — a good price on the purchase of their firm by the end of 2006. Taking positive action, they have engaged a Merger and Acquisition specialist as the match-matcher, and they are focused to finish and fly.
REAP RETURNS. Get clear on what you're seeking to harvest now in your business or life — your measures of success. Stay focused on finishing. Take action now and prepare to fly.
TMS in the Blogosphere
My new business blog, RadishSprouts, is taking root. You can see current posts on "Arts as Entrepreneurship" and "Energy Mountain" at www.radishsprouts.typepad.com. This latter post recently made the front page of the Business Plus section of the Boulder Daily Camera.
Selected Public Events
Monday, October 9 - Tuesday, October 31, 2006. Theresa is interviewed about healthy lifestyles on the Frankie Boyer Show. Details are available at www.frankieboyer.com and www.lifestyletalkradio.com. Broadcast dates and times are as follows:
10/09/06, 9:00 - 9:30 AM MDT / 11:00 - 11:30 AM EDT
10/12/06, 10:40 - 11:00 AM MDT / 12:40 - 1:00 PM EDT
10/25/06, 1:00 - 1:30 PM MDT / 3:00 - 3:30 PM EDT
10/27/06, 10:05 - 10:20 PM MDT / 12:05 - 12:20 PM EDT
10/31/06, 9:00 - 9:30 AM MDT / 11:00 - 11:30 AM EDT
Sunday, October 15, 2006. "Pursuit of Passionate Purpose" will be featured at the Stanford Author Showcase, Stanford University, Stanford, CA. 1:00 - 2:30 PM PDT at the Stanford Bookstore.
Saturday, November 11, 2006. Meet Theresa when she signs books at the Colorado Association of Libraries "Big Book Bash" in Denver, CO. 5:00 - 7:00 PM MDT at the Holiday Inn at I-70 and Chambers Road.
Focus, Finish, and Fly
There is an easy way to produce extraordinary results. Focus, finish and fly. Use this 4th quarter to reap returns. Bring in your harvest and prepare for 2007 Let Technology and Management Solutions, the catalyst for your extraordinary results, help you and your organization reach new heights through marketing, strategic planning, and organization development. We can help you define, stay focused, produce great returns, and plan for the next season. Make another great business decision. Contact us today!
Performance in 2006,
Theresa M. Szczurek, Ph.D.
CEO, Entrepreneur, Consultant, Speaker, and Author
P.S. Pass it on. Feel free to share this newsletter with your colleagues.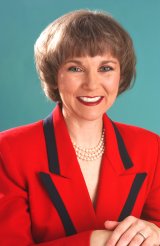 Theresa M. Szczurek, Ph.D.

Technology and Management Solutions

303.443.8674 Phone
720.294.8302 Fax

tms@tmsworld.com
www.tmsworld.com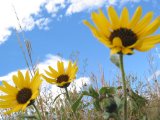 www.pursuitof
passionatepurpose.com

TMSworld
News Feed
Podcasts
Subscribe to this newsletter
iConnect and CallMe are services of Roaring Pine
www.roaringpine.com

© Copyright 2006
Technology and Management Solutions