In the September 2008 Newsletter
FLOW to Higher Revenues / Job Turnarounds / Events

Increase Revenues with FLOW, What Lance Knows, The Perfect Game

Theresa launches "Go with the FLOW" — a live program and audio CD — to help organizations and individuals grow to new heights. Learn more at FLOW.

Check out my latest blog postings at www.radishsprouts.typepad.com. There you'll learn about "What Lance Knows That You Should" and "Playing the Perfect Game." Also, sign up for my RSS feed so my blog entries will be delivered to you automatically.

Secrets to Turning Around an Unsatisfying Job

The latest Gallup research shows that close to 50% of Americans are unsatisfied with their jobs. Especially in challenging economic times, companies need to retain their workers and keep them engaged and productive so as to positively impact the bottom-line.

You're not alone if you're asking, "What can I do to turn an unsatisfying job into a more satisfying job?"

Earlier in my career, I worked for one of the best companies in the world, AT&T. I felt that the work was meaningful — bringing telecommunications solutions to people around the world. Yet, challenge after challenge in the workplace made it difficult for me to remain. My co-workers did not support me, my boss instructed me to act without integrity, and I was not recognized or appreciated for the long, hard work I did to produce results. I was not satisfied. Eventually, I left the firm and pursued the entrepreneurial dream.

Had I known then what I know now from my research on "Pursuit of Passionate Purpose," perhaps I wouldn't have chosen to leave. That's why I consult with firms helping them build a more passionate workforce, one that is more satisfied with work and which produces real results. This is why I coach individuals on how to find more joy and rewards at work.

Perhaps you know of someone in an unsatisfying job who needs help in turning it around. Here are some tips learned from my years of helping build passionate and productive workforces:
| | |
| --- | --- |
| | KNOW THYSELF. Find out what is meaningful to you and do whatever you can to put more of that into your work and life. Live true to your values — you must say NO if asked to do something that violates your ethics. Listen to and follow your heart. Search for things that spark any interest or bring joy. Look for the things which you can be passionate about. |
| | ONE-POINTEDNESS. Work can be overwhelming. As people are laid off, more work may be dumped on you. Divide a big job into smaller pieces. Take one piece and divide it into even smaller chunks using the 'divide and conquer' approach. Prioritize what is the most important to do now. Focus on that until you have completed it. One-pointedness builds passion and progress in completing something and provides more motivation and satisfaction. |
| | BELIEVE. Create a vision of the optimal work environment. Believe it is possible to find more joy and rewards in work. Take steps to build it — take action. Engage your head, heart, and hands. But, most of all, find ways to believe and you will receive. |
| | SURROUND YOURSELF WITH PROPER PEOPLE. You may not be able to completely avoid your boss or certain co-workers if they are part of the problem, yet you can minimize the impact they have on you. Build a support team and appreciate them. Drop friendships or membership in organizations that are not supporting you. After being part of a professional organization for 20 years, I realized that this group did not support me. Some members were doing whatever they could to hurt me. Finally, I resigned and now I feel good in standing up for myself. Why did it take me so long? |
| | BE YOUR OWN SUPPORTER. Pause and pamper. Make sure you are rewarding yourself for your hard work. Pat yourself on the back. Appreciate yourself. Sometimes we are toughest on ourselves and we let self-doubt creep in. Nip it in the bud — take steps to build your self-confidence and believe in yourself. |
| | GET A LIFE. Realize that work is only one part of life. Make sure the other parts of your life are nourishing your soul so they give you energy and perspective at work. Exercise and get in nature, volunteer to help others, join a church, enjoy your family, make some new friends or deepen old ones, read a new genre of book, pursue a hobby or whatever part-time passions energize you. Make sure you have some unstructured, unscheduled time to balance the scheduled time at work. |
| | GET A COACH. The best performers, those who are the most satisfied with the results they produce, have a coach. You deserve one too. As a business coach working with groups and individuals, I know that people need support, encouragement, and a process for pursuing joy. Try out the NEW "Pursuit of Passionate Purpose" group and individual coaching programs I offer. Learn more at TMS Coaching. |
Upcoming Public Events
Monday, September 29, 2008. Theresa is featured on Positive Living radio with host Patricia Raskin. Learn how to deal with the trials and tribulations of work life. You can listen anytime to the archived show or download to your iPod.
Tuesday, September 30 - Friday, October 3, 2008. Theresa is in Ohio for various business events, including a workshop on "Pursuit of Passionate Purpose" for Cincinnati-area business women. At the Oasis Conference Center. 7:30 AM - 1:00 PM EDT. Contact Theresa at 303.817.3307 to get in touch.
Wednesday, October 8 - Thursday, October 9, 2008. Join Theresa, a certified Gazelles Business Coach, at the "Mastering the Rockefeller Habits" workshop sponsored by Gazelles International in Denver. This workshop can help your company grow, even in challenging times. Learn more at Gazelles Executive Training. Contact Theresa at 303.817.3307 to register.
Friday, October 10, 2008. Theresa presents "Go with the FLOW: How Managing Polarities Produces Extraordinary Revenues and Rewards" to the Institute of Management Consultants. 7:00 - 9:00 AM MDT at the Denver Athletic Club, 1325 Glenarm Place. $30 for guests. To register contact dick10eyck@comcast.net.
Tuesday, October 21 - Wednesday, October 22, 2008. Join Theresa at the "Fortune Small Business Growth Summit" sponsored by Gazelles International in Atlanta, GA. Hear the world's top business thought leaders including Tom Peters. Learn more at Gazelles Growth Conference. Contact Theresa at 303-817-3307 to register.
Focus, Finish, and Fly to Live, Love, Laugh
Theresa M. Szczurek, Ph.D.
CEO, Entrepreneur, Consultant & Business Coach, Speaker & Author
Technology and Management Solutions, LLC
Pass it on. Feel free to share this newsletter with your colleagues.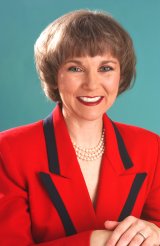 Theresa M. Szczurek, Ph.D.

Technology and Management Solutions

303.443.8674 Phone
720.294.8302 Fax

tms@tmsworld.com
www.tmsworld.com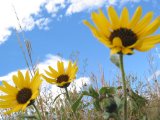 www.pursuitof
passionatepurpose.com

TMSworld
News Feed
Podcasts
Subscribe to this newsletter
iConnect and CallMe are services of Roaring Pine
www.roaringpine.com

© Copyright 2008
Technology and Management Solutions