In the September 2009 Newsletter
Power of a Plan / Events / News

REGISTER NOW for the live event or webcasts of the "Gazelles Growth Summit." It features Jim Collins, author of Good to Great, and other business gurus, and it's coming up on October 20 - 21. This event is NOT TO BE MISSED. Learn more and register at www.gazelles.com. Further details are below.

Secret to Business Success — A Good Plan

A legendary study of graduates from Harvard University showed the importance of goal setting and planning. People (and organizations) with a plan outperformed those without one. The three percent of those with a written plan greatly outperformed all the others who only had a mental plan. Having a written plan is a key factor in effectively pursuing any passionate purpose. You know that, right? So where's your plan?

YOUR STRATEGIC PLAN

Gazelles, those companies growing more than 20% per year for more than four years, know what's important: It's a clear strategic plan which is implemented with best business practices.

PROCESS. Use this 4-stage Pursuit of Passionate Purpose process to build your plan:
| | |
| --- | --- |
| | Assess progress — look at your current situation and determine "who are we now?" |
| | Find your passion by clarifying core values and competencies — determine "what is our passion?" |
| | Align that passion with a purpose and vision — define a Big Hairy Audacious Goal or BHAG® on "where do we want to get to?" |
| | Pursue purpose — identify and implement strategic initiatives on "how do we get there?" It's an iterative and ongoing process. Over time, go back to the 'assess progress' phase and revise your plan. |
ONE-PAGE PLAN. Organize outputs of this process into a 1-page strategic plan. Verne Harnish, author of Mastering the Rockefeller Habits, says, "A vision is a dream with a plan." This communications tool aligns everyone in your company with the passion, purpose, and priorities to pursue your vision. It works! The fastest growing companies have a good plan and a well-developed habit of continually using it to evaluate progress. Keep the plan alive — monitor, assess, revise, and continue to pursue it. Check out www.gazelles.com and sign up for their great weekly newsletter. You can also download a template for a 1-page plan.
EXAMPLE. Consider the International Center for Appropriate and Sustainable Technology (www.icastusa.org). TMS helped them create the iCAST strategic plan, implement a system for executing the plan, and better manage its exponential growth. "We found great value in establishing a clear direction and roadmap for iCAST's future," said Ravi Malhotra, iCAST executive director and founder.
PRACTICAL POINTERS ON BUILDING A GOOD PLAN
| | |
| --- | --- |
| | Establish a strategic plan for your organization. Follow the 4-stage process. Combine your vision of what you want with relentless effort to get it. |
| | Organize the plan in a simple-to-follow format where all critical information is in one place. Post the plan so all can refer to it on a regular basis. |
| | Use the plan as a tool to guide your company and people. Establish team and individual goals and metrics. Publicly review progress and use team pressure to hold people accountable. |
| | Then pursue your passionate purpose! It takes relentless pursuit using a divide-and-conquer strategy, ongoing assessment of progress, consistent team communications, and mid-course corrections. |
| | Get help from the right players. We are available to coach you through this process. You don't need to go it alone. |
Upcoming Public Events
Wednesday - Thursday, October 7 - 8, 2009
. Join Theresa at the Institute of Management Consultants' social programs. Come enjoy a chance to meet members of IMC and learn more about what it means to be a part of this great organization! Remember, "I can't refer you if I don't know you." A $20 charge, to be pre-paid online at
www.imcusa.org
, includes a variety of appetizer plates and one drink followed by a cash bar. The two events will be held as follows:
| | |
| --- | --- |
| | October 7 — "Southside" meeting at Fowl Line from 4:30 - 6:30 PM MDT. 774 Maleta Lane, Castle Rock, CO, 720.733.7542. |
| | October 8 — "Northside" meeting at Westin Westminster from 4:30 - 6:30 PM MDT. 10600 Westminster Boulevard, Westminster, CO, 866.716.8137. |
Tuesday - Wednesday, October 20 - 21, 2009. Learn from Jim Collins, author of Good to Great, as he presents his newest work on How the Mighty Fall in a 4-hour workshop. Hear how executives from some of the fastest growing companies keep up the pace. Also learn from David Allen, bestselling author of Getting Things Done, Lynn Twist, author Soul of Money, and Aubrey Daniels author of Bringing Out the Best in People. Mark your calendars now for the Gazelles Growth Summit in Dallas. Learn more and register at www.gazelles.com (please specify Theresa as your Gazelles coach). In addition, join Theresa's exclusive team and be part of her sponsored executive discussions/dinners at the Summit. Contact Theresa for special registration information.
Good News and Practical Information for You
Check out my latest Radish Sprouts blog posts about business and life performance. There you'll learn about:
Believe and Act!
Theresa M. Szczurek, Ph.D.
CEO, Entrepreneur, Consultant & Business Coach, Speaker & Author
Technology and Management Solutions, LLC
Pass it on. Feel free to share this newsletter with your colleagues.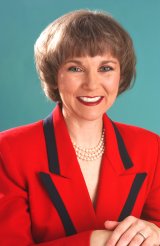 Theresa M. Szczurek, Ph.D.

Technology and Management Solutions

303.443.8674 Phone
413.473.2780 Fax

tms@tmsworld.com
www.tmsworld.com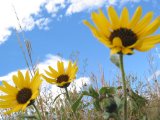 www.pursuitof
passionatepurpose.com

TMSworld
News Feed
Podcasts
Subscribe to this newsletter
iConnect is a service of
Roaring Pine
www.roaringpine.com

© Copyright 2008
Technology and Management Solutions