In the September 2011 Newsletter
Five Secrets for Startup Success / Events / News

Five Secrets for Startup Success

We can learn much from those people who have successfully pursued their passionate purpose. One of them is Bob Metcalfe.

During the recent StartupCamp4 at ITEXPO 2011 in Austin, Radish Systems was one of five companies chosen to present our pitch to an audience of 500 telecom professionals and a panel of three judges. It was an honor (and a little intimidating) to have Bob Metcalfe — inventor of Ethernet, founder of 3Com, author of Metcalfe's Law, Venture Capitalist, and Professor — as one of those judges.

Before he took on the task of analyzing the pros and cons of each startup plan, Metcalfe offered the following advice and wisdom to a spell-bound audience.
| | |
| --- | --- |
| | Learn from Steve Jobs. Have the courage to FOLLOW YOUR HEART and INTUITION. Do what you LOVE. Live each day as if it were the LAST — someday it will be. See Steve Jobs' Stanford Commencement Address in what some have called the best video on YouTube. |
| | A startup's NETWORK is its secret weapon. The fate of a startup is a function of the networks it forms. |
| | Successful start-ups have: (a) founders who do not let their ego get in the way of the company's success, (b) focus, (c) sufficient funding, (d) good technology/product, and (e) good leadership. The success of the company is more important that having a certain person run it. |
| | The five most important qualities for a startup CEO are: (a) has a lifestyle that brings forth great ENERGY, (b) knows how to WRITE, (c) can SPEAK, (d) has the ability to PLAN, and (e) can SELL. Being a CEO is like running a marathon, not a sprint. |
| | The richest companies get money from CUSTOMERS, not from investors. |
Upcoming Public Events

Monday-Friday, October 10-14, 2011. Theresa will be in San Francisco participating in the Astia Entrepreneurial Program. Book a meeting with her while she's there.

Monday-Wednesday, October 24-26, 2011. Theresa will be in New York City for the Springboard Winners' Circle Awards Dinner. It's a Celebration of Entrepreneurial Women. She'd love to meet with you while she's there.

Good News

INNOVATION. Radish won a coveted 2011 Innovation Quotient (IQ) Award from the Boulder County Business Report.

OUTSTANDING. Theresa was selected as the Denver Business Journal's 2011 Outstanding Woman in Business in the Small Business category.

ROOKIE. Radish was named a finalist for the Colorado Technology Association's "Rookie of the Year."

THAT'S REMARKABLE. Theresa was named a 2011 Remarkable Woman by the Boulder County Business Report in the Enterprise category.

Learn more at the Radish Systems blog.

Practical Information for You

RADISH. Interested in more of the Radish story? Follow Radish @RadishSystems or @ChoiceView on Twitter. And subscribe to Radish's RSS feed.

BLOG. Check out my Radish Sprouts blog posts about business, career, and life performance. The latest posting is Five Tips for Better Sleep.

Believe, Visualize, and Act!

Theresa M. Szczurek, Ph.D., CMC®
Radish CEO, Entrepreneur, and Speaker


Pass it on. Feel free to share this newsletter with your colleagues.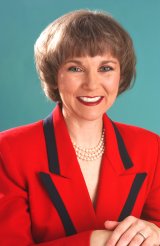 Theresa M. Szczurek, Ph.D.

Technology and Management Solutions

303.443.8674 Phone
413.473.2780 Fax

tms@tmsworld.com
www.tmsworld.com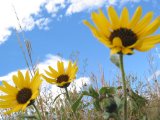 www.pursuitof
passionatepurpose.com

TMSworld
News Feed
Podcasts
Subscribe to this newsletter
iConnect is a service of
Roaring Pine
www.roaringpine.com

© Copyright 2011, TMS
All rights reserved