In the September 2014 Newsletter
Mobilize Now! / Events / Blog

Mobile is hot! It's time to mobilize. Recently 1000's of people, 1000's of exhibitors, and 1000+ media representatives gathered for Super Mobility Week, powered by CTIA. It's North America's largest forum for mobile innovation and the most influential mobile marketplace bringing together the leading authorities on the connected life all under one roof at the Sands Expo and Convention Center in Las Vegas. Here are few of the highlights.

Mobile Disruption

During the Mobile Monday America event at the preconference exploring "Investments in Mobile," Mario Tapia, founder of Momentum Venture Partners & Accelerator, and his panel of Venture Capitalists (VCs) and angel investors discussed mobile investing trends.
| | |
| --- | --- |
| | David Blumberg of Blumberg Capital said, "We have moved from an Agriculture and Mining economy in the 19th century to an automated manufacturing economy in the 20th century. Now in the 21st century, the power of processing and communications has driven costs down and has moved us to a service economy and a sharing economy. Think of crowdfunding with regards to sharing." |
| | Sean Kane, founder of F6S, shared, "No part of the economy is safe from mobile disruption. New ventures start and kill another part of the economy." |
Mobile Penetration

A Nielson report found that 71% of Americans now own a smartphone, with 85% of Millennials (those aged 18-24) and 86.2% of 25-34 year-olds having a smartphone. A further Nielson report concluded, "In Q4 2013, users spent 30 hours, 15 minutes per month using apps, a full half-day more than the 18 hours, 18 minutes spent in Q4 2011. The average number of apps used per month, however, only increased slightly from 23.2 in Q4 2011 to 26.5 during the same period in 2012 and 26.8 apps per month in Q4 2013. This shows that while there may be an upper limit to the total number of apps users are willing to access within a given month, the amount of time they are spending on those apps is showing no signs of slowing down."

Mobile Internet Investment

In the last 12 months, there was a record of more than $14B of mobile internet investment according to Digi-Capital. VCs love mobile internet with a 269% investment growth from Q2 2013 to Q2 2014. Travel was the largest segment with $3.4B. Other important segments were utilities, mCommerce (mobile commerce), and Games.
| | |
| --- | --- |
| | Michael Terpin, angel investor with BitAngels, shared, "Where opportunity is the biggest, it is where the problems to solve are the biggest." |
| | Jay Onda, VC with DoCoMo Capital, stated, "We can sit on the back of giants. As a company gets big, how can another venture leverage how the company has grown?" |
A basis for entrepreneurship is market need. If there's a market, then entrepreneurial ventures will follow (given they can find investment funding).

There has been a record of more than $47B in mobile Internet M&A (mergers & acquisitions) in the last 12 months. The largest segment has been messaging, including a total of $23.1B for the Facebook IPO and the WhatsApp acquisition. However, mobile businesses in finance, advertising, mCommerce, as well as games and music also took part in these exits.

Conclusion

Mobile is here! Every business must ask, "How can we offer mobile sales and support? How many of our customers have a smartphone and use it to access our mobile website or call our contact center?" Each company, telecom reseller, and solution vendor must ask, "What can we do to proactively support mobility? Can we add over-the-top offerings to complement our current solutions?" Imagine, for example, leveraging the true multimedia power of smart devices so that customer interactions are transformed into efficient mobile "voice with visuals" exchanges. You don't have to do it alone. Partner with entrepreneurial ventures (large and small) to bring out new solutions.

Upcoming Public Events

Thursday, October 16, 2014. Join Theresa at the Boulder Business and Professional Women's Young Careerist Program and Auction. It's always inspiring. 5:30-8:30 PM MT. Nissi's, 2675 Northpark Dr, Lafayette, CO. Register in advance.

Wednesday, November 5, 2014. Join Theresa for an intimate dinner helping low income women attain economic self-sufficiency through education. Sponsored by the Colorado Women's Education Foundation. By invitation at the Denver Athletic Club, 5:00-8:00 PM MT. Includes VIP dinner and art/wine tasting. Contact Roxanne and let her know you want to be invited for Theresa's table.

Tuesday-Saturday, November 25-29, 2014. Theresa is in Chicago. Let's meet. Contact me to set up a meeting.

Practical Information for You

RADISH. Interested in more of the Radish story? Follow Radish @RadishSystems or @ChoiceView on Twitter. And subscribe to Radish's RSS feed.

BLOG. Check out my latest Radish Sprouts blog posts about business, career, and life performance. There you'll learn about Transitions: Process and Pointers for Successful Change.

Believe, Act, and Resolve in 2014!

Theresa M. Szczurek, Ph.D., CMC®
Radish CEO, Entrepreneur, Author, and Speaker


Pass it on. Feel free to share this newsletter, using my name and copyright declaration, with your colleagues.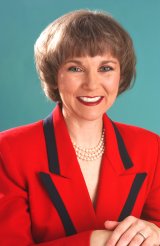 Theresa M. Szczurek, Ph.D.

Technology and Management Solutions

303.443.8674 Phone
303.496.0088 Fax

tms@tmsworld.com
www.tmsworld.com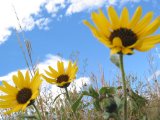 www.pursuitof
passionatepurpose.com

TMSworld
News Feed
Podcasts
Subscribe to this newsletter
© Copyright 2014, TMS
All rights reserved.