In the September 2015 Newsletter
Curiosity / Events / Blog
Are You Curious?
My theme in 2015 is "Be a SUNFLOWER." Each letter of the word aligns with one of the traits of successful Passionate Pursuers as explained in the book, Pursuit of Passionate Purpose. U stands for the U in cUriosity. Curiosity to learn, explore, and discover propels Passionate Pursuers forward. People who are curious actively bolster interest, attention, and desire to know. Albert Einstein, said, "I am no different than everyone else. I just have great curiosity." Exploration strengthens curiosity.
A Passionate Pursuer's Story
Jacqueline Frischknecht, newly divorced and the sole supporter of her children, decided at age 29 that she was severely unhappy and completely bored with her life. What she needed, for her own sake and that of her children, was to be better educated. Not sure if she was smart enough to get a college degree, she decided to try a night school class in Art Appreciation. Two and a half years later, she had finished a four-year degree while working 20 hours a week and caring for her children. "A major force encouraging me to find and pursue various purposes in my life has been curiosity about the world and a desire for knowledge. Once my mind was made up, nothing really held me back. Finances were usually difficult, but they were overcome." Jackie triumphed. She went on to complete her Ph.D. and became an accelerated learning consultant, author of more than seven books, and a professor.
As my mother always said, "Life is short. Death is sure." Don't wait to unleash your curiosity. Dr. Frischknecht, a wise woman of repose, died recently. She was looking forward to the publication of her next book and was as curious as ever. Rest in peace, dear friend and colleague.
How to Strengthen Your Curiosity
| | |
| --- | --- |
| | Continue to learn, explore, and discover. |
| | Surround yourself with people who have curiosity. |
| | Ask questions. Discern. Ask more questions. |
| | Actively bolster interest, attention, and desire to know. |
| | Try something new. |
Summary

Are you curious? Don't wait. Successful people have curiosity. They continue to learn, explore, and discover. Take these steps to help you along the way: ask questions, try something new, surround yourself with the right people, and continue to learn.

Upcoming Public Events

September 30, 2015. Prime Health of Colorado's Shark Tank Challenge. Radish Systems is one of eight finalists competing for $150,000 in funding and the opportunity to deploy our 'voice and visuals' products in a digital health setting. 6:00 PM - 10:00 PM MDT at the Denver Art Museum. @DENStartupWeek #CODigitalHealth. Learn more and see you there.

Practical Information for You

GIVE THE GIFT OF PASSIONATE PURPOSE. You can buy my book at the Passionate Purpose Store. It's a meaningful gift that keeps on giving.

RADISH. Interested in more of the Radish story? Follow Radish @RadishSystems or @ChoiceView on Twitter. And subscribe to Radish's RSS feed.

BLOG. Check out my latest Radish Sprouts blog posts about business, career, and life performance. There you'll learn about NEVER QUIT: Practical Pointers to Integrity of Effort.

Be a SUNFLOWER in 2015!

Theresa M. Szczurek, Ph.D., CMC®
Radish CEO, Entrepreneur, Author, and Speaker


Pass it on. Feel free to share this newsletter, using my name and copyright declaration, with your colleagues.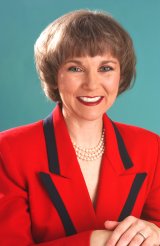 Theresa M. Szczurek, Ph.D.

Technology and Management Solutions

303.443.8674 Phone
303.496.0088 Fax

tms@tmsworld.com
www.tmsworld.com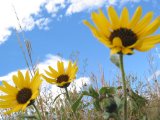 www.pursuitof
passionatepurpose.com

TMSworld
News Feed
Podcasts
Subscribe to this newsletter
© Copyright 2015, TMS
All rights reserved.