In the October 2006 Newsletter
Tune In / How Do You Measure Success? / Can It Be? / Events
Tune In
Theresa will be featured on many more East coast radio shows this month. See below.
How Do You Measure Success?
WHAT ARE YOUR KEY INDICATORS OF PERFORMANCE? What are your customers' key indicators of performance? How do you know if you are on track and making progress? I recall hiring a financial portfolio manager once. His status reports tracked percentage of assets in certain investment categories, but no measure of real performance such as percentage gain. After spending time to translate his reports into a form that tracked the key performance indicators (KPI) of importance to me, I figured out that true performance was lacking and I cancelled his contract.
PRACTICAL POINTER
| | |
| --- | --- |
| | Know what is important and how to measure it. |
| | Get the important facts. Collect the data. |
| | Track your numbers — the right, critical numbers — and analyze results. |
WHO IS WATCHING? You must watch, along with your team. This is the means by which you can reward progress, make midcourse corrections, and continue the pursuit toward your goals. In working recently with one of my new executive coaching clients, the owner of a small business, it became clear that the firm was lacking financial tracking as well as performance. Over the last few months, financial crisis after crisis surfaced — there was not enough money to pay taxes, a service provider demanded payment of a large, overdue bill, and a large customer cancelled a big contract. The owner had to unexpectedly contribute more funds to owner equity. After review of the basic performance indicators, I helped the client determine that year-to-date revenues were 50% below target, monthly revenues were on a dangerous downward trend, expenses had grown and greatly exceeded revenues, the top sales person was well below quota and not performing, and the owner, who traditionally brought in the biggest contracts, had stopped delivering sales. Once the lack of performance was known, we put in place an immediate action plan to build revenues, reduce expenses, and track the Key Performance Indicators.
PRACTICAL POINTER
| | |
| --- | --- |
| | Make sure your entire team knows what the Key Performance Indicators are and what they should be. |
| | Assess progress regularly. |
| | Communicate the results in an easy-to-understand format. |
| | Take appropriate action. |
ARE YOU USING YOUR HEAD PLUS YOUR HEART? Not all Key Performance Indicators come from analysis of numbers. Some of the most critical indicators come from your heart. Are you having fun? Is there a sense of meaningfulness from your work? Are you smiling more than you are sighing? How are you sleeping at night? I recall moving into the seventh month of my book tour after the launch of "Pursuit of Passionate Purpose." Here I was helping others find and foster their passion, yet in assessing my own situation I realized I was miserable. My soul was not being nourished on the road. I did not want to be away from my family. My 'heart' monitor, my most important key performance indicator, yelled out that change was in order.
PRACTICAL POINTER
| | |
| --- | --- |
| | Listen to your heart as well as your head. |
Can It Be?
Give your clients and family the gift of Passionate Purpose this year! Holidays and gift giving are just around the corner. It is meaningful and easy. Just visit www.PursuitofPassionatePurpose.com for a range of product offerings including the new audio CD, "Nine SUNFLOWER Traits of Passionate Pursuers," as well as the classic book, Pursuit of Passionate Purpose.
Selected Public Events
Saturday, November 11, 2006. Meet Theresa when she signs books at the Colorado Association of Libraries "Big Book Bash" in Denver, CO. 5:00 - 7:00 PM MDT at the Holiday Inn at I-70 and Chambers Road.
Tuesday, November 14 - Wednesday, November 15, 2006. Join Theresa and today's ground breaking business thinkers for a profitable two days at the Gazelles Growth Summit in Houston, TX. Anchoring the event is the famous best-selling author Marcus Buckingham (First Break All the Rules, The One Thing). Contact Theresa at tms@TMSworld.com or 800-505-8674 for special registration information and visit www.gazelles.com for more details.
November Radio Shows. Theresa is interviewed about healthy lifestyles on the Frankie Boyer Show. Details are available at www.frankieboyer.com. Broadcast dates and times are as follows:
| | |
| --- | --- |
| | Thursday, November 9, 10:05 - 10:20 AM MST on WBNW 1120am in Boston and on lifestyletalkradio.com |
| | Friday, November 10, 1:30 - 2:00 PM MST on WBIX 1060am in Boston and on wbixonline.com |
| | Wednesday, November 29, 9:00 - 9:20 AM MST on WBIX 1060am in Boston and on wbixonline.com |
| | Wednesday, November 29, 10:40 - 11:00 AM MST on WBNW 1120am in Boston and on lifestyletalkradio.com |
Measure Your Performance Indicators
There is an easy way to produce extraordinary results. Determine your Key Performance Indicators, track results, assess and reward progress, and continue the pursuit. Let Technology and Management Solutions, the catalyst for your extraordinary results, help you and your organization reach new heights through marketing, strategic planning, and organization development. We can help you define, stay focused, produce great returns, and plan for the next season. Make another great business decision. Contact us today!
Performance in 2006,
Theresa M. Szczurek, Ph.D.
CEO, Entrepreneur, Consultant, Speaker, and Author
P.S. Pass it on. Feel free to share this newsletter with your colleagues.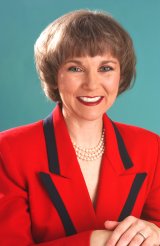 Theresa M. Szczurek, Ph.D.

Technology and Management Solutions

303.443.8674 Phone
720.294.8302 Fax

tms@tmsworld.com
www.tmsworld.com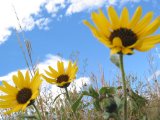 www.pursuitof
passionatepurpose.com

TMSworld
News Feed
Podcasts
Subscribe to this newsletter
iConnect and CallMe are services of Roaring Pine
www.roaringpine.com

© Copyright 2006
Technology and Management Solutions