In the October 2009 Newsletter
Finding Your Pot of Gold / Events / News
DISCOUNT ALERT. Based on your feedback, the pricing for Jim Collins' webcast has been unbundled and reduced. Register now for the webcast or the "Gazelles Growth Summit" itself on October 20 - 21. It features Jim Collins in a 4-hour workshop on his newest research, How the Mighty Fall. This event is NOT TO BE MISSED. Learn more and register at www.gazelles.com (mention you heard about it from Theresa Szczurek). Further details are below. or call me to discuss.
What Girl Scouts Teach About Finding Your Pot of Gold
Every organization benefits when team members work passionately together toward a common, meaningful goal. The reward is not only the pot of gold at the end. It includes enjoying the journey.
This past weekend my Girl Scout troop of 12 and 13-year-old middle school girls completed an important pursuit of passionate purpose. As part of earning their silver award — the highest earned award given to Cadette Girl Scouts — these five girls planned and ran an "Outdoor Skills" campout for nearly 75 people in the mountains. Unknown to them, they used a universal 4-step proven process which brings success in pursuing important goals:
| | |
| --- | --- |
| | FIND PASSION. The intersection of your values and your gifts describes what you are passionate about. Passion is important because it's the fuel for the pursuit — it makes a huge difference in the level of engagement, enthusiasm, and energy directed toward the purpose. The Cadette Girl Scouts found their passion by aligning their love of the outdoors with their ability to teach outdoor skills to others. |
| | ALIGN PASSION WITH A PURPOSE. After finding passion, then align it with a worthwhile purpose. For the Cadettes, this purpose was to teach younger Girl Scouts, 3rd through 6th graders, basic outdoor skills such as knot tying, lashing, orienteering, nature observance, using tools, teambuilding, first aid, and more so they could love the outdoors too. |
| | PURSUE THE PURPOSE WITH A PLAN AND PEOPLE. Then develop a focused plan to implement while enjoying the process. The Cadettes drafted a road map to get where they wanted to go. They broke the journey up into smaller parts and pursued each part: training for and participating in an outdoor skills competition as a way of learning what they would ultimately teach, going on a practice campout, and getting first aid certified. |
| | ASSESS PROGRESS. This is the stage to evaluate progress, recognize success, appreciate, and determine what's next. At each skill station, girls filled out a short assessment. At the end of the weekend, leaders and girls completed a longer evaluation form. As a result of this event, almost every attendee improved her confidence level in each skill and many now reported loving tent camping. What a positive impact was made on these younger girls! The Cadettes, who stretched themselves in planning and preparing over four months, also gained confidence in their ability to successfully complete a big project. Now after they rest a bit, these Scouts will determine ways to build further on their success. |
The pursuit was not without its challenges such as team conflicts, time constraints in juggling multiple priorities, limited budget, and uncontrollable factors such as bad weather. That's life. The Cadettes learned that situations can be difficult as well as easy. Yet with persistence, team work with the right people, bringing along the energizers, and unpacking the hindrances they made it to their goal.
I will always remember the pleased and confident look on the faces of the Cadettes at lunch (midway through the outdoor skills event), when they reported on how well it all was going. "The younger girls get what I am teaching. They like the learning activities and are enjoying themselves." Here was the pot of gold — courage, confidence, and character-building for the Cadettes and the attendees!
PRACTICAL POINTERS
| | |
| --- | --- |
| | Use the 4-stage 'pursuit of passionate purpose' process. |
| | Connect with the proper people who can provide help along the way. |
| | Use the 'divide and conquer' approach. Commit to a clear purpose, divide it into parts, conquer piece-by-piece with unremitting will, and build confidence from the accomplishment. |
| | Focus, finish, and fly. Say 'no' to many things in order to say 'yes' to finishing your passionate purpose. |
| | Be clear on what you want and allow how you get it to unfold. This will help you enjoy the journey. |
Upcoming Public Events

Tuesday - Wednesday, October 20 - 21, 2009. There's still time to attend or listen to webcasts. Learn from Jim Collins, author of Good to Great, in a 4-hour workshop on his newest research, How the Mighty Fall. Hear how executives from some of the fastest growing companies keep up the pace. Also hear David Allen, bestselling author of Getting Things Done, Lynn Twist, author Soul of Money, and Aubrey Daniels author of Bringing Out the Best in People. Learn more and register at www.gazelles.com (please specify Theresa as your Gazelles coach). In addition, join Theresa's exclusive team and be part of her sponsored executive discussions/dinners at the Summit. Contact Theresa for special registration information.

Friday, November 13, 2009. Join Theresa at the Institute of Management Consultants "ATBS Case Study" meeting. 7:00 - 9:00 AM MST at the Denver Athletic Club. Register at www.imcusa.org.

Good News and Practical Information for You

Follow me on Twitter @TheresaSzczurek.

Check out my latest Radish Sprouts blog posts about business and life performance. There you'll learn about:

Believe and Act!

Theresa M. Szczurek, Ph.D.
CEO, Entrepreneur, Consultant & Business Coach, Speaker & Author
Technology and Management Solutions, LLC

Pass it on. Feel free to share this newsletter with your colleagues.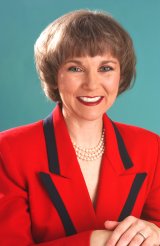 Theresa M. Szczurek, Ph.D.

Technology and Management Solutions

303.443.8674 Phone
413.473.2780 Fax

tms@tmsworld.com
www.tmsworld.com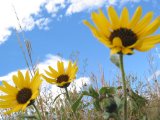 www.pursuitof
passionatepurpose.com

TMSworld
News Feed
Podcasts
Subscribe to this newsletter
iConnect is a service of
Roaring Pine
www.roaringpine.com

© Copyright 2008
Technology and Management Solutions