In the October 2016 Newsletter
Take Bold Action for UNICEF / Events / Blog
This is a season of bold colors. As the Autumn leaves turn yellow, orange, and red, we see that change is in air. Don't miss the message. Life is short. "Tell me, what is it you plan to do with your one wild and precious life?" As the Mary Oliver poem reminds us, it's your decision. Where are you planting seeds that will grow into colorful, strong trees in Autumns to come? Consider planting a seed with the United Nations International Children's Emergency Fund (UNICEF) this Halloween!
Trick-or-Treat for UNICEF began 66 years ago as a way to help kids still affected by World War II. Since then, millions of children across the United States have gone door-to-door on Halloween with UNICEF collection boxes, calling out, Trick-or-Treat for UNICEF! This annual tradition of Kids Helping Kids® — involving donations both large and small — has helped raise more than $175 million since 1950. In 1967 President Lyndon Johnson designated Halloween, October 31st, as National UNICEF Day.
Practical Pointers for Bold Action
BE THANKFUL. Many kids and families across the world suffer without the basic necessities. Appreciate all that you have. Be thankful. Help your friends and kids be thankful too.
EDUCATE AND DEEPEN AWARENESS. The Sustainable Development Goals of the United Nations, established in September 2015, set a transformational course for the future of human development. Consistent with these goals, UNICEF works to give a fair chance in life to every child, everywhere, especially the most disadvantaged. You as an individual can help build awareness, inform others, and take action on these goals.
TRICK OR TREAT FOR UNICEF. By Trick-or-Treating for UNICEF, you can be a superhero for millions of children in need this Halloween. Many of these kids live in countries where poverty, war or natural disaster make it difficult to get even the basics they need for survival. UNICEF uses the money to deliver medicine, nutrition, clean water, emergency relief, and education to millions of children worldwide.
1. When neighborhood kids come to your door Trick-or-Treating for UNICEF, give them a generous donation. 2. As you take your own kids door-to-door, even if you don't have the orange collection box, bring a donation jar designated with a sign, "Trick-or-Treat for UNICEF." 3. Afterwards, let them sharpen their arithmetic and count the money they've collected. 4. Then mail in a check for that amount to UNICEF. 5. Print out the designation of appreciation. Help yourself and your kids feel proud about making a difference!
DONATE. You don't have to wear a costume or go out in your neighborhood on Halloween to support Trick-or-Treat for UNICEF! It's easy to donate online.

TAKE ACTION FOR GIRLS AND WOMEN. 2016 is the year for Global Girls. This year the Sustainable Development Goals come into effect to achieve three extraordinary things by 2030: end poverty, combat climate change and fight injustice and inequality. If we are to achieve these goals we must start by empowering girls and women.

Summary

You can help kids around the world and make a meaningful difference. Be thankful, deepen awareness, trick-or-treat for UNICEF or simply donate, and take action to empower girls and women.

Practical Information for You

GIVE THE GIFT OF PASSIONATE PURPOSE. You can buy my book at the Passionate Purpose Store. It's a meaningful gift that keeps on giving.

RADISH. Interested in more of the Radish story? Follow Radish @RadishSystems or @ChoiceView on Twitter. And subscribe to Radish's RSS feed.

BLOG. Check out my latest Radish Sprouts blog posts about business, career, and life performance. There you'll learn about Compassionate Communication: Do You Really Hear Me?

Resolve in 2016!

Theresa M. Szczurek, Ph.D., CMC®
Radish CEO, Entrepreneur, Certified Management Consultant, Author, and Speaker


Pass it on. Feel free to share this newsletter, using my name and copyright declaration, with your colleagues.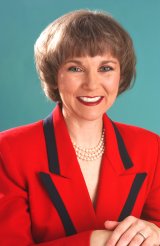 Theresa M. Szczurek, Ph.D.

Technology and Management Solutions

303.443.8674 Phone
303.496.0088 Fax

tms@tmsworld.com
www.tmsworld.com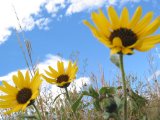 www.pursuitof
passionatepurpose.com

TMSworld
News Feed
Podcasts
Subscribe to this newsletter
© Copyright 2016, TMS
All rights reserved.