In the November 2006 Newsletter
Tune In / How to Turn Innovation into Income / Give the Gift / Events
Tune In
Theresa will be featured on many more East coast radio shows this month. See below.
How to Turn Innovation into Income
What is more important in creating a successful business — new product/service ideas or their successful implementation in the marketplace? Both are essential, yet consider this.
My research and experience in helping large and small companies grow and thrive show that there is a multi-stage process, which I call the I-Factor(TM), for turning ideas into income:
| | |
| --- | --- |
| | get INSIGHT |
| | generate and screen IDEAS |
| | create the INNOVATION |
| | INTRODUCE the new product to the marketplace |
| | IMPLEMENT the product to bring higher user satisfaction which, in turn, accelerates adoption and stimulates greater usage |
| | produce INCOME (and preferably profit) as a result of wide-spread diffusion |
| | assess and IMPROVE the IMPACT |
At a recent speaking engagement to a group of future business leaders, I presented a program entitled "From Ideas to Income" based on research from my first book, Champions of Technological Change. The presentation described a practical process to move new products/services to great profitability.
However, the aspiring entrepreneurs were interested in an earlier stage of the product/service lifecycle — the process and strategies for getting their ideas turned into innovations — rather than how to implement innovations to accelerate adoption. Indeed, there are useful idea generation and screening programs, including Eureka!Ranch, which provide a quantifiable process for inventing breakthrough ideas for new products or business methods. I will soon be facilitating this process together with my own distinctive strategic planning, product innovation and implementation, and marketing programs.
In my experience in working with top-notch engineers, innovating is important and is the easy part. Even the introduction or market launch is a snap compared to the real challenge that makes or breaks a company, namely the Implementation. Many great innovations, even if successfully introduced and sold, will often sit on the shelf unused unless proper implementation steps are taken to accelerate usage, satisfaction, and diffusion.
PRACTICAL POINTERS FOR SUCCESSFUL B2B IMPLEMENTATION:
| | |
| --- | --- |
| | At each stage in the I-Factor process, focus on the users and their needs. Ask what will encourage and discourage real customer satisfaction. |
| | Find people in vending and buying organizations that are passionate about the product. Look for potential champions with a spark that can be fostered into a fire for the innovation. |
| | Stimulate deeper connections between the vendor and buyer champions — build relationships by exchanging the product, information, and rewards. |
| | Encourage the champions to interact with other potential users and fan their flame by removing discouragements and enhancing positive forces about using the innovation. (Build the Buzz) |
| | Assess progress, make changes, and persist. |
Does this sound like an intriguing and practical way to positively impact your bottom-line? It is. That's why innovating is not enough. Implementation is essential to the success of any Innovation. To learn more and explore how to apply the I-Factor to your organizations, contact tms@TMSworld.com.
Give Passionate Purpose and Profits as your Gift
Passion + Purpose = Profits. Give your clients and family the gift of Passionate Purpose this year! It's meaningful and easy. Just visit www.PursuitofPassionatePurpose.com for a range of product offerings including the new audio CD, "Nine SUNFLOWER Traits of Passionate Pursuers," as well as the classic book, Pursuit of Passionate Purpose.
Give yourself (or a colleague) the gift of a Plan for the New Year. We can help you build yours now. It's a proven fact that people and organizations with a written plan outperform those without one. Contact us today at tms@TMSworld.com. We have a few coaching slots open.
December Radio Shows
Monday, December 4, 2006. Hear Theresa on Cynthia Barlow's new show, "Synthology: Spiritual Wholeness for Life." 10:00 AM MST on www.7thWaveNetwork.com.
Thursday, December 7 - Wednesday, December 20, 2006. Theresa is interviewed about healthy lifestyles on the Frankie Boyer Show. Details are available at www.frankieboyer.com. Broadcast dates and times are as follows:
Apply the I-Factor to Increase your Income
There is an easy way to produce extraordinary results. Examine how you bring innovations to market. Increase your focus on relationships during the implementation phase. Increase user satisfaction and get more product diffusion. The result is more income. Let Technology and Management Solutions, the catalyst for your extraordinary results, help you and your organization reach new heights through product innovation and implementation programs using the I-Factor, plus marketing, strategic planning, and organization development. We can help you stay focused, produce great returns, and plan for the coming year. Make another great business decision. Contact us today!
Performance in 2006,
Theresa M. Szczurek, Ph.D.
CEO, Entrepreneur, Consultant, Speaker, and Author
P.S. Pass it on. Feel free to share this newsletter with your colleagues.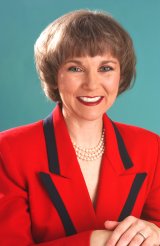 Theresa M. Szczurek, Ph.D.

Technology and Management Solutions

303.443.8674 Phone
720.294.8302 Fax

tms@tmsworld.com
www.tmsworld.com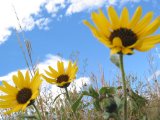 www.pursuitof
passionatepurpose.com

TMSworld
News Feed
Podcasts
Subscribe to this newsletter
iConnect and CallMe are services of Roaring Pine
www.roaringpine.com

© Copyright 2006
Technology and Management Solutions