In the November 2007 Newsletter
Are You Bringing in the Gold? / Now is the Time
Old Brings in the Gold
Remember the line from the classic song, "Make new friends but keep the old. One is silver and the other gold." What is more valuable to your business now — a new customer or an existing one? Both are important; however, it has been estimated that it takes eight times as much effort to attract and bring revenue from a new customer than from a client already doing business with you. Yes, the OLD brings in the GOLD, while the new delivers SILVER.
Make sure you're building relationships and turning your current customers into loyal advocates. Fred Reicheld, author of The Loyalty Effect, states, "Loyal customers repurchase, buy additional lines of your products and services, provide referrals, and give you advice."
This is why Andy Taylor, CEO of Enterprise Rent-A-Car, advises, "The only way to grow a business is to get customers to come back for more and tell their friends."
Reicheld's research shows that many companies alienate customers and destroy growth. Cellular companies provide the lowest prices for their newest customers, rental car companies charge three times the retail price for gasoline refills, and hotels offer phone rates which can accumulate into bills larger than the room charge.
PRACTICAL POINTERS for Building Golden, Loyal Customers
| | |
| --- | --- |
| | USE THE GOLDEN RULE. Treat your customers as you would like to be treated. "The Golden Rule drives growth," Reicheld concludes. |
| | ASK FOR FEEDBACK. Do you have regular conversations with your customers? What methods are you using to get feedback? Do you have a simple, short customer survey as well as other means to collect inputs? Who are you asking — the deciders and influencers or the users? How do you reach them? |
| | TAKE ACTION. Don't ask for customer input UNLESS you intend to act on it. Respond to customers and communicate what you did as a result of their feedback. |
BUSINESS EXAMPLE
A fast growing telecommunications service provider was experiencing increased competitive challenges in the marketplace. Technology and Management Solutions helped this firm design and launch a Customer Relationship Program to build customer loyalty. One element of this multi-phase program was establishment of a Customer Advisory Group. This group was made up of a representative sample of carefully selected top customers who met regularly, both in-person and via conferencing, in focused discussions professionally facilitated by TMS consultants. Customers were treated in line with the Golden Rule. The results were extraordinary — 100% of participants were satisfied with the Advisory Group and plan to participate again.
In addition, sales increased! Here's an assessment of the program's financial impact from Brad Levy, who was then VP of Sales and Marketing:
"Technology and Management Solutions produced TERRIFIC RESULTS in the design, launch, and on-going management of our Customer Forums."

"These forums increased top line revenue for us because key customer prospects attended. Customer experiences at the forums reduced the sales cycle and helped customers become living references who, in turn, did our selling for us. A sales prospect, who attended just one event, closed shortly thereafter on a $9M purchase. Another small customer signed an agreement for over $2M."
Using an original process developed by TMS over the past 15 years, we have organized and run successful customer relationship programs for large and medium-sized companies across the country. We can help your company as well.

Now is the Time. Give Passionate Purpose and Profits as your Gift

Start the New Year with Passion + Purpose = Profits. Give yourself or a colleague the gift of a Plan for the New Year. Let Theresa and TMS consultants help you build yours now. Theresa also has a few coaching slots open to help you. Contact us today at tms@TMSworld.com.

Give your clients and family a meaningful gift of Passionate Purpose for 2008! Just visit www.PursuitofPassionatePurpose.com for a range of product offerings, including the audio CD on "Nine SUNFLOWER Traits of Passionate Pursuers" as well as the classic book, Pursuit of Passionate Purpose.

Use the Golden Rule to Reach New Heights in Profit, Productivity,
and Passion

Theresa M. Szczurek, Ph.D.
CEO, Entrepreneur, Consultant & Business Coach, Speaker & Author
Technology and Management Solutions, LLC

P.S. Pass it on. Feel free to share this newsletter with your colleagues.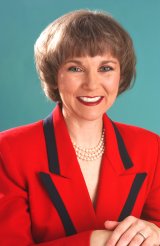 Theresa M. Szczurek, Ph.D.

Technology and Management Solutions

303.443.8674 Phone
720.294.8302 Fax

tms@tmsworld.com
www.tmsworld.com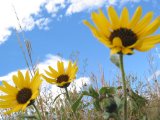 www.pursuitof
passionatepurpose.com

TMSworld
News Feed
Podcasts
Subscribe to this newsletter
iConnect and CallMe are services of Roaring Pine
www.roaringpine.com

© Copyright 2007
Technology and Management Solutions