In the November 2010 Newsletter
Go Mobile to Success / Events / News

Welcome to new subscribers from IMC Confab, CSIA, Internet Retailer, and other conferences. If you don't want to continue to receive this newsletter, you can unsubscribe at any time.

What's Mobile Got to Do With It?

Going mobile could be the most significant technology trend your company has ever experienced. Does your company have a mobile strategy? Have you updated and implemented it? If so, learn more below about improving your competitive edge. If not, wake up now or you may be left behind as your stakeholders — customers, partners, employees, and prospects — use mobile as their communications standard of choice.

THE MOBILE COMMUNICATIONS MARKET HAS EXPLODED
| | |
| --- | --- |
| | Comscore reports that a total of 234 million people age 13 and older in the US used mobile devices in Dec 2009 with a projected growth rate of 3% year on year. |
| | The International Telecommunications Union (ITU) reports that there were 97 mobile phone subscribers for every 100 inhabitants in 2007 in developed countries. In the world, there were 49 subscribers for every 100 inhabitants. |
| | Canalys reports that there were over 166M smartphones shipped worldwide in 2009 and over 143M shipped in 2008, with a year-to-year growth of 16.2%. |
| | A recent Nielson study shows that 28 percent of US wireless subscribers now have smartphones, up from 21 percent in fourth quarter 2009. Smartphone adoption is expected to increase even more dramatically in 2011 with over 50% of all US wireless subscribers projected to be using a smartphone by the end of next year. |
MOBILE IS THE STANDARD

Mobile device transactions are quickly becoming the communications standard of choice. Increasingly people are using only mobile devices for their business communications. Whether they want to receive customer support, access complex information, shop from a catalog of products, or complete financial transactions, users want to do so with a full understanding of their options. People insist that their mobile device transactions be as quick, efficient, and understandable as doing business in person.

And yet, with the move to more mobile Internet computing, there are still difficulties. The abandonment rate on mobile shopping, for example, as reported by Web Analytics, is as high as 72 percent in the period Dec 2009 - Jan 2010, with an average between 50% and 60% over the past two years. What is the real cost to an Internet retailer for those abandoned contacts? DoubleClick estimates that shopping cart abandonment results in $4.51 of lost revenue for every $1.00 of revenue made from sales.

PRACTICAL POINTERS
| | |
| --- | --- |
| | Know your market. Make sure you are serving your mobile stakeholders. |
| | Develop and implement a corporate mobile strategy that allows you to serve these mobile stakeholders. |
| | Minimally launch a mobile website. |
| | Consider other ways to support your targeted mobile market by offering a mobile application or improved mobile communications, for example. |
Radish Case Study

Radish Systems is helping businesses communicate more effectively with users of smart mobile devices. Our ChoiceView solution overcomes the mobile challenges and allows your business to transform your communications with seamless voice and visual information exchange. What's that you ask? Stay tuned. Good news is on the way.

Upcoming Public Events

December 6-7, 2010. Don't miss the Angel Capital Summit at the University of Denver. Radish Systems is one of 40 companies selected to pitch to investors on Dec 7th. Register now at www.angelcapitalsummit.org. Use this promotion code: ACSPART-4973 to get $20 off the full fee. Or register just for the Day 1 Workshops on Dec 6th.

January 6-9, 2011. Visit Radish at the International Consumer Electronics Show in Las Vegas in Booth 4106. Learn more at http://cesweb.org. We're also booking private meetings in our suite. Let me know if you would like to meet and learn how ChoiceView can transform your mobile business communications.

January 12, 2011. Join in as Theresa speaks at the Start-Up Meetup in Boulder. 5:45 PM MST at the CU Leeds Business School. In the Koelbel Building, Regent Drive, S125. No charge. Learn more at www.meetup.com.

Good News and Practical Information for You

RADISH. Interested in more of the Radish story? Follow Radish @RadishSystems or @ChoiceView on Twitter. And subscribe to Radish's RSS feed.

BLOG. Check out my latest Radish Sprouts blog posts. They address business, career, and life performance with real-life questions and practical answers. The current topic is Getting the Most from Meetings — Diary of Radish.

Believe and Act!

Theresa M. Szczurek, Ph.D.
CEO, Entrepreneur, Consultant & Business Coach, Speaker & Author
Technology and Management Solutions, LLC

Pass it on. Feel free to share this newsletter with your colleagues.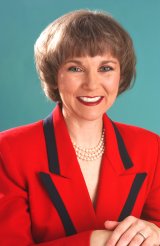 Theresa M. Szczurek, Ph.D.

Technology and Management Solutions

303.443.8674 Phone
413.473.2780 Fax

tms@tmsworld.com
www.tmsworld.com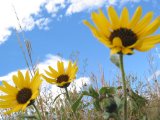 www.pursuitof
passionatepurpose.com

TMSworld
News Feed
Podcasts
Subscribe to this newsletter
iConnect is a service of
Roaring Pine
www.roaringpine.com

© Copyright 2008
Technology and Management Solutions