WELCOME to new friends met through Ellevate, BPW, IWF, ACG, and other groups and events. I hope this newsletter helps you on your life and work journey. You can unsubscribe anytime.

In the November 2014 Newsletter
Quality of Your Day / Events / Blog

Have you noticed? Life and work bring many surprises, opportunities, challenges, and unexpected changes. It's a jungle out there. Peace, health, and wealth may be illusive. You may wonder, "Over what really do I have control?"

In Simple Abundance, A Daybook of Comfort and Joy, Sarah Ban Breathnach provides this guidance, "The one thing we do have absolute control over is the quality of our days. Even when we're grief stricken, racked with pain, sick from worry, deeply depressed, squeezed by circumstances — how we greet, meet, and complete each day is our choosing."

Henry David Thoreau agrees, "To affect the quality of the day, that is the highest of arts."

Practical Pointers
| | |
| --- | --- |
| | GREET EACH DAY IN A GRATEFUL, POSITIVE WAY. Try this from Ban Breathnach, "Thank you for the gift of this wonderful day." |
| | USE SELF-FULFILLING PROPHECY IN A POSITIVE WAY. According to businessdictionary.com, a self-fulfilling prophesy is defined as any positive or negative expectation about circumstances, events, or people that may affect a person's behavior toward them in a manner that causes those expectations to be fulfilled. Expect a GREAT day. Ban Breathnach continues, "Days that are expected to be wonderful before they begin turn out to be so much more frequently than days greeted with grumbling." |
| | SHIFT YOUR PERSPECTIVE. "Even lousy days possess hidden wonder. Sometimes all you need is a moment of attitude adjustment to shift your perception of an entire afternoon and move forward into a pleasant evening," suggests Ban Breathnach. |
| | INVEST YOUR ENERGY. Put your heart, head, and hand (or physical) energy into your day. "All days are wonderful in direct proportion to the creative energy invested in them. No investment, no return. Weather does not seem to affect the experiment. Gray, cold, and rainy days spent in an office are just as susceptible to the warming influence of enthusiasm as are sunny days spent lying in a hammock sipping sangria," explains Ban Breathnach. |
Diary of a Startup

A high-school friend recently visited me. She had me read a very detailed horoscope for my upcoming birthday month. It predicted, with two upcoming eclipses, there would be major, positive career developments coming my way. Well, I don't normally read these predictions, but this exercise helped me set a positive expectation. It shifted my perspective. It activated my use of the "Attraction Strategy" as described in my book, Pursuit of Passionate Purpose.

Lo and behold, in exactly the stated timeframe the forecast delivered. A new partner found Radish with exactly the right skills, attitude, and contacts to leverage our core competencies and product. In our discussions, that partner said, "This is a partnership made in heaven. It may be serendipity, but we are very excited to work together." Other good things began and continue to happen with new customers, additions to our team, positive market response to our newest product, and much more.

Conclusion

The quality of your day is self-determined. It's your choice. "It doesn't matter whether a day is good or bad. What matters is what we do with it," concluded Ban Breathnach. You can turn a good day into a great day. You can turn a good life into a great life. Begin now!

Upcoming Public Events

Tuesday-Saturday, November 25-29, 2014. Theresa is in Chicago. Let's meet. Contact me to set up a meeting.

Practical Information for You

RADISH. Interested in more of the Radish story? Follow Radish @RadishSystems or @ChoiceView on Twitter. And subscribe to Radish's RSS feed.

BLOG. Check out my latest Radish Sprouts blog posts about business, career, and life performance. There you'll learn about Mobilize Now - Tips to Provide Mobile Sales and Support.

Believe, Act, and Resolve in 2014!

Theresa M. Szczurek, Ph.D., CMC®
Radish CEO, Entrepreneur, Author, and Speaker


Pass it on. Feel free to share this newsletter, using my name and copyright declaration, with your colleagues.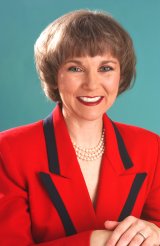 Theresa M. Szczurek, Ph.D.

Technology and Management Solutions

303.443.8674 Phone
303.496.0088 Fax

tms@tmsworld.com
www.tmsworld.com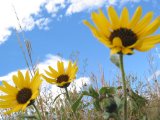 www.pursuitof
passionatepurpose.com

TMSworld
News Feed
Podcasts
Subscribe to this newsletter
© Copyright 2014, TMS
All rights reserved.