Happy Holidays!

Here's wishing you a passionate and prosperous 2007! We look forward to helping you take your business and life to new heights. "New Heights" just happens to be our theme for 2007 — as in PROSPERITY (make more money), PRODUCTIVITY (work fewer hours), and PASSION (have more fun).

Warmly,
Theresa Szczurek and Associates

P.S. Right now the holiday song comes to mind, "the weather outside is frightful, but in here it's so delightful." Over 24 inches of new snow are on the ground and it continues to fall. What a gift — great skiing and sledding plus water reserves for the West are here in this winter wonderland.

In the December 2006 Newsletter
Tune In / How to Build Successful Enterprises / What's Your Plan?
Give the Gift / Events

Tune In

Theresa will be featured on many more radio shows in January. See below.

How to Build Successful Enterprises

Gary Hoover, founder of www.hoovers.com, the largest Internet-based provider of information about companies, shares "Keys to Successful Business Enterprises," at my blog, www.radishsprouts.typepad.com.

What's your Plan for Making 2007 Better?

CREATE THE FUTURE. You know that the best way to predict the future is to create it. So how do you go about doing that?
| | |
| --- | --- |
| | Visualize where you want to go (Set a Vision and Purpose to get there) |
| | Determine where you currently are (Assess Current Situation) |
| | Analyze the gap (Discern) |
| | Establish strategic objectives that help bridge the gap (Build a Plan) |
| | Implement the plan (Pursue your Purpose) |
Every company and person should have a plan. A legendary study of graduates from Harvard University showed people (and organizations) with a plan outperformed those without one. Those with a written plan greatly outperformed those with only a mental plan.
CASE STUDY. Having a written plan is a key factor in reaching new heights. That's why we help leaders and organizations create winning plans. One of our clients, Boundless Corporation — a Colorado corporation focused on innovative energy storage — sought our help to guide strategic business planning, market analysis, and marketing for their launch of a high performance, state-of-the-art line of commercial Lithium-ion batteries. Phil Lyman, Boundless president and chairman of the board, knowing the importance of a good plan stated,
"Technology and Management Solutions has provided great value in helping us establish a clear direction and roadmap for Boundless' future. We are pleased with the outcomes of a new business plan, market analysis, and marketing plan."
PRACTICAL POINTERS FOR ASSESSING PROGRESS. Look back on this year and start by asking, "How are things going?"
| | |
| --- | --- |
| | Recognize that assessment is valuable and provides great benefits. |
| | Read Chapter 6, Assess Progress, in Pursuit of Passionate Purpose for useful suggestions on tools for personal and organizational assessment. |
| | Take the Progress Inventory(TM). |
| | Appreciate the progress you have made. |
| | Reward progress. |
| | Determine what you want to change. How can you fill the gap between where you are and where you want to go? This is the basis for establishing the new plan |
There is Still Time. Give Passionate Purpose and Profits as your Gift
Start the New Year with Passion + Purpose = Profits. Give yourself or a colleague the gift of a Plan for the New Year. Let Theresa and TMS consultants help you build yours now. Theresa also has a few coaching slots open to help you. Contact us today at tms@TMSworld.com.
Give your clients and family a meaningful gift of Passionate Purpose for 2007! Just visit www.PursuitofPassionatePurpose.com for a range of product offerings including the new audio CD on "Nine SUNFLOWER Traits of Passionate Pursuers" as well as the classic book, Pursuit of Passionate Purpose.
January 2007 Radio Shows
Hear Theresa on the Frankie Boyer Show. Broadcast dates and times are:
| | |
| --- | --- |
| | Friday, January 5, 10:00 - 10:20 AM MST on WBNW 1120am in Boston and on lifestyletalkradio.com and 50 affiliates across the country. |
| | Thursday, January 11, 9:45 - 10:00 AM MST on WBIX 1060am in Boston and on wbixonline.com. |
| | Wednesday, January 17, 10:40 - 11:00 AM MST on WBNW 1120am in Boston and on lifestyletalkradio.com. |
| | Thursday, January 25, 10:00 - 10:20 AM MST on WBNW 1120am in Boston and on lifestyletalkradio.com. |
| | Tuesday, January 30, 9:45 - 10:00 AM MST on WBIX 1060am in Boston and on wbixonline.com. |
Go to New Heights in Profit, Productivity and Passion
Theresa M. Szczurek, Ph.D.
CEO, Entrepreneur, Consultant, Speaker, and Author
P.S. Pass it on. Feel free to share this newsletter with your colleagues.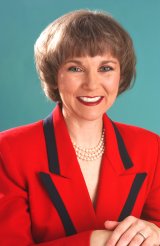 Theresa M. Szczurek, Ph.D.

Technology and Management Solutions

303.443.8674 Phone
720.294.8302 Fax

tms@tmsworld.com
www.tmsworld.com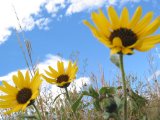 www.pursuitof
passionatepurpose.com

TMSworld
News Feed
Podcasts
Subscribe to this newsletter
iConnect and CallMe are services of Roaring Pine
www.roaringpine.com

© Copyright 2006
Technology and Management Solutions