In the December 2007 Newsletter
Focus, Finish, and Fly / Back to the Basics / Creating YOUR 2008 Plan
Happy Holidays to You
I wish you a GREAT 2008! And wishes, you know, can come true. The TMS team helps individuals and businesses "Focus, Finish, and Fly to New Heights." Your result can be prosperity (make more money), productivity (work fewer hours), and passion (have more fun). Learn how to create your future in the newsletter below.
Warmly,
Theresa Szczurek and Associates
B2B Means "Back to the Basics"
Was 2007 all that you wanted it to be? How can you soar to new heights in 2008? Ken Morse, five-time successful entrepreneur and director of the MIT Entrepreneurship Center, shared this "Back to the Basics" wisdom at the MIT Enterprise Forum in Boulder, CO on 12/18/07.
| | |
| --- | --- |
| | The ability to EXECUTE well is the real source of competitive edge. |
| | Essential elements of a successful venture are: Team, technology, value proposition, market, and customers. |
| | Strive for at least 65% gross margin. |
| | Sales is a harder task than engineering. Selling innovative technology requires a missionary sales force that knows how to change behavior and work processes. Hire seasoned sales people who have successfully sold to decision makers. |
| | The top characteristic of successful leaders in business is INTEGRITY. Make sure you live with it. |
| | Listen to the right customers and be ahead of them. Digital Equipment Corporation listened to only certain customers and that put them out of business. As top hockey player Wayne Gretzky shares, "Skate to where the puck will be, not to where it is now." |
| | Have a good business plan that lists your first ten customers on page one of the Executive Summary. |
Read more tips from Ken Morse on creating a winning elevator pitch at my blog, www.radishsprouts.typepad.com.

What's Your Plan for Making 2008 Better than the Past?

You know that the best way to predict the future is to create it. How do you create it? Have a plan and then execute it effectively.

Every company and person should have a plan. A legendary study of graduates from Harvard University showed people (and organizations) with a plan outperformed those without one. Those with a written plan greatly outperformed those with only a mental plan. Having a written plan is a key factor in reaching new heights. That's why we help leaders and organizations create winning plans.

Schedule your 2008 Planning session with Theresa now. Send an email to tms@TMSworld.com and capture one of the remaining January slots.

Focus, Finish, and Fly to New Heights in Profit, Productivity,
and Passion!

Theresa M. Szczurek, Ph.D.
CEO, Entrepreneur, Consultant & Business Coach, Speaker & Author
Technology and Management Solutions, LLC

P.S. There's still time to give a gift of MORE purpose, MORE passion, and MORE success for the New Year. See details at Gift Giving with Purpose.

Pass it on. Feel free to share this newsletter with your colleagues.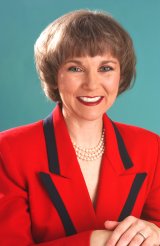 Theresa M. Szczurek, Ph.D.

Technology and Management Solutions

303.443.8674 Phone
720.294.8302 Fax

tms@tmsworld.com
www.tmsworld.com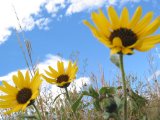 www.pursuitof
passionatepurpose.com

TMSworld
News Feed
Podcasts
iConnect and CallMe are services of Roaring Pine
www.roaringpine.com

© Copyright 2007
Technology and Management Solutions