In the December 2011 Newsletter
What's Your 2012 Plan? / Events / News
Was 2011 all you wanted it to be? What is your plan for 2012? Now is the time to assess progress, reaffirm your passions, align your passions with a meaningful purpose, and then put together a plan for your continued pursuit of passionate purpose.
Practical Pointers for a 2012 Plan
| | |
| --- | --- |
| | ASSESS. There are many ways to evaluate where you are now. Perhaps you use the Sigh Test — are you sighing more than smiling? This is a simple binary means to determine if things should change. Or, you can do a SWOT Analysis, looking at your Strengths, Weaknesses, Opportunities, and Threats. Consider creating a Stop/Start/Continue list. What should you stop doing, what should you start doing, what should you continue doing? |
| | WHERE DO YOU WANT TO GO? Get clarity on what your vision is. Establish a BHAG — a big hairy audacious goal. |
| | BRIDGE THE GAP. How can you most effectively get from where you are now to where you want to go? What strategic initiatives are needed to bridge the gap? |
| | MEASURE METRICS. What is the critical number you're working to achieve in order to bridge the gap? Have you established specific goals and ways to measure progress toward them? |
| | INVOLVE OTHER PEOPLE. Get inputs from both outside and inside your organization. You may be amazed at what you learn. Don't do your internal plan by yourself either. Who should be part of your strategic planning process? |
| | CONSIDER BOTH SIDES. Put together both your personal plan and a business plan. |
| | HAVE FUN USING IT. Having a plan is good. Using the plan to guide your directions in 2012 is even better. How can you post it, review it, and determine if you're on track while having fun along the way? |
Radish Case Study

Radish is using this last week of the year to assess and plan. The output will be a revised 1-page strategic plan with clarity on our top priority ROCKS for 2012 and especially for Q112. We will have clear KPIs — key performance indicators — for each department and a scorecard to keep track of progress of our important work. What gets measured gets done. We reference the scorecard regularly during our weekly and monthly meetings.

Upcoming Public Events

February 1-3, 2012. Theresa will be presenting at ITEXPO East at the Miami Beach Convention Center. Please join her at the Wednesday / 2:30 PM EST session to hear about "The Future is Now: Mobile Callers Want Visuals and Voice." Learn more at ITEXPO East and schedule a meeting with Theresa.

Practical Information for You

RADISH. Interested in more of the Radish story? Follow Radish @RadishSystems or @ChoiceView on Twitter. And subscribe to Radish's RSS feed.

BLOG. Check out my latest Radish Sprouts blog post about business, career, and life performance. There you'll learn about Five Tips to Improve Your Business and Personal Luck.

Believe, Visualize, and Act!

Theresa M. Szczurek, Ph.D., CMC®
Radish CEO, Entrepreneur, and Speaker


Pass it on. Feel free to share this newsletter with your colleagues.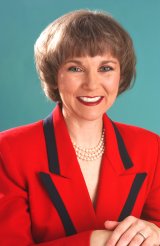 Theresa M. Szczurek, Ph.D.

Technology and Management Solutions

303.443.8674 Phone
413.473.2780 Fax

tms@tmsworld.com
www.tmsworld.com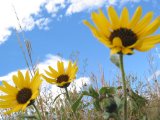 www.pursuitof
passionatepurpose.com

TMSworld
News Feed
Podcasts
Subscribe to this newsletter
iConnect is a service of
Roaring Pine
www.roaringpine.com

© Copyright 2011, TMS
All rights reserved