In the December 2012 Newsletter
What do you stand for? / Five Tips / Blog

What do you stand for? What does your personal and business brand represent? Now is the time to reflect on 2012. Was it all you wanted it to be? Did you live true to your highest convictions and values? Your reflections can guide you in putting together a plan to execute in 2013.

"WE SPREAD INTEGRITY."™ This is the motto of Once Again Nut Butter, an employee-owned company located in a small, rural community in upstate New York. "You can be assured that extra care and consideration is taken into bringing you the freshest and highest quality products possible. Our employees insure that you will enjoy a wonderfully rich tasting product that is produced with integrity." In eating Once Again organic sunflower butter this afternoon, I tasted the goodness. Their values come through.

KNOW THYSELF. The sages since antiquity have said, "Know Thyself." The foundation of personal and business planning starts with values — what you stand for. Values and gifts define your passion. Passion, along with other personal traits, determines how effectively you pursue your purpose.
| | |
| --- | --- |
| | Your values define who you are and what is meaningful to you. Values include your core beliefs, ideology, ethics, morals, attitude, and ideals. |
| | Your gifts mold how you can uniquely contribute. Gifts include your talents, experience, abilities, aptitude, education, and traits. |
| | Your traits are personal characteristics that allow you to effectively use your values and gifts. Passionate pursuers, those who successfully find and pursue their passions, have the nine SUNFLOWER traits, as described in my Mar–Nov 2005 Newsletters. |
RADISH CASE STUDY. When we restarted Radish 2.0, we reaffirmed the core values upon which we stand. They include:
| | |
| --- | --- |
| | Integrity, Honesty, and Ethical Conduct |
| | Stakeholder Delight — provide financial and real rewards for all involved including customers, partners, investors, and employees |
| | Innovative Solutions — contribute to the world in a way that would outlive us |
| | Empowering Environment — allow an empowered team to contribute and be rewarded to the fullest |
| | Community Service — support the greater good |
| | Sustainability — be sustainable and non-harmful to the environment |
Five Practical Pointers to Determine What You Stand For
| | |
| --- | --- |
| | INQUIRE. Probe deeply into your values, gifts, and traits. Ask for feedback. |
| | ASSESS. Take the Self Inventory and use it to understand where you are now and what aspects you need to nurture. |
| | EXPLORE. Consider how your values and gifts help define what you are passionate about. |
| | TEST. Strengthen your sense of self by putting your values, gifts, and traits to work in hard times. Interpret adversity as a positive force. |
| | SURROUND. Encircle yourself with trustworthy people who are good examples, give you honest feedback, and live true to your standards. |
At the beginning of the new year, now is an excellent time to determine what you stand for. Use this to guide your life and work.

Practical Information for You

RADISH. Interested in more of the Radish story? Follow Radish @RadishSystems or @ChoiceView on Twitter. And subscribe to Radish's RSS feed.

BLOG. Check out my latest Radish Sprouts blog posts about business, career, and life performance. There you'll learn about Five Tips for Funding a Business.

More Money, Less Work, More Fun!

Theresa M. Szczurek, Ph.D., CMC®
Radish CEO, Entrepreneur, and Speaker


Pass it on. Feel free to share this newsletter (under my name and copyright) with your colleagues.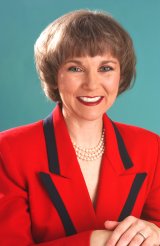 Theresa M. Szczurek, Ph.D.

Technology and Management Solutions

303.443.8674 Phone
303.496.0088 Fax

tms@tmsworld.com
www.tmsworld.com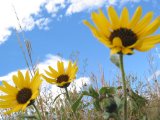 www.pursuitof
passionatepurpose.com

TMSworld
News Feed
Podcasts
Subscribe to this newsletter
© Copyright 2012, TMS
All rights reserved